How Much Are Patio Doors?
When it comes to renovating the rear of your property, patio doors are one of the most popular features in the UK. They offer convenient access along with great security, while opening up the room with natural light and garden views.
What types of patio doors can be fitted?
The type of patio doors you can use depend on the size of the potential opening, design preferences and of course the available budget.
Each type of door has their own benefits and a patio door can be any kind of door that opens onto a patio or garden area, including the popular sliding doors, but also bi-folding and French doors too.
There is much to consider when installing patio doors, with the costs being a major factor, but also you have to consider choosing a tradesperson and dealing with possible planning permission and building regulations.
Hopefully, this article will make the process much simpler and inform you of things you might not have thought of.
Patio Door Prices
Below are some estimated costs of hiring a specialist to fit patio doors:
| Description | Material | Avg. Cost | Duration |
| --- | --- | --- | --- |
| Average sized sliding doors - supply & fit | uPVC | £900 | 4-6 hours |
| Average sized French doors - supply & fit | uPVC | £900 | 4-6 hours |
| Average sized bi-folding doors - supply & fit | uPVC | £2500 | 1 day |
| Large sized sliding doors - supply & fit | Aluminium | £3000 | 1.5 days |
| Large sized French doors - supply & fit | Aluminium | £3000 | 1.5 days |
| Large sized bi-folding doors - supply & fit | Aluminium | £3500 | 2-3 days |
Supply Costs
The average cost for materials when fitting patio doors will ultimately depend on the quality of patio door you choose to fit; how many you would like to fit or if it is double or triple glazed. Extra material costs may be incurred, such as, plastering materials or paint to tidy the edges of the new patio doors.
There are 3 popular types of patio door to choose from:
French Door Supply Cost
French doors are an extremely popular choice for patio doors, and prices can range from £500 up to £1500. They're most suited to smaller spaces and doorways as they open outwards and are great for single door access as well as double door opening on a warm day.
They're most commonly paired with uPVC material however, aluminium can also be used or for a higher price, use less material and extra glass within the design.
Sliding Patio Door Supply Cost
Sliding patio doors are perfect for small and restricted spaces like courtyard areas or modest patio gardens, and the cost of sliding patio doors can range from £500 up to £1500. They offer a range of advantages such as being able to fit in wide openings, and they can't be shut closed by any wind or breezes. Aluminium is a popular material choice for this as they allow for larger sizes with more glass and less material.
Bifold Patio Doors Supply Ccost
Bifold patio doors cost can range from £1000 up to £4000, offering a fully opening operation and are perfect for wide buildings. Bi-folding patio doors are a luxury choice with a variety of design choices and are suited to door openings that exceed 2500mm. Aluminium, uPVC, and natural wood can all be used and create an attractive barrier between indoor and outdoor.
Additional Costs
When installing patio doors, it's the perfect opportunity to take a look at other areas that may need some work or updating. It may also be a good time to consider new double glazing for up to £6000, if your windows are looking a bit grubby and faded - the brand new patio doors will make them look even worse!
Painting the exterior may also be desirable for the same reasons, a dirty looking exterior will not look great with brand new shiny patio doors, you can spruce up your doors for between £100-£200!
You can install outdoor security lighting for around £150, or match the new decor of your patio doors with a new patio for an extra £1800. Once your patio work is done, you can finish off the area by jet washing patio for the ideal completed look.
Cost Breakdown Calculator
Individual costs of supplying and fitting Bi-folding patio doors - Total Cost: £2500
Labour Costs and Time frames
The average specialist will usually charge around £150 to £200 per day. The tradesman will usually work in pairs as some heavy lifting is required and they may sub-contract work if they themselves cannot do any structural or plastering work to finish the job.
If you are modifying/creating an opening for patio doors to be fitted, you may need a load-bearing lintel installed. When comparing quotes between professional builders, make sure this additional work is included. In some cases, a structural engineer may need consulting, expect an additional cost of around £100.
Below is the cost of two workers to complete without the price of materials and waste removal:
| Job | Cost | Time |
| --- | --- | --- |
| Replace old French doors with new UPVC | £250-£300 | 1.5 days |
| Convert a window to fit UPVC French doors | £550-£650 | 3 days |
| Fit UPVC French doors in a new opening | £750-£900 | 4 days |
Cost Affecting Factors of Fitting Patio Doors
Fitting a patio door may seem like a straightforward job, but there are a lot of factors that you need to consider when it comes to planning and executing that can affect the cost of patio doors, such as what door to use, where to fit it, the type of material and how to get rid of any waste.
All these things together can add up costs without you even realising, so it's important that you factor in all possible costs when pricing up the job for patio door installation cost.
Type of patio door
As mentioned above, the different types of patio door can alter the price greatly. With French doors as the cheapest, sliding doors as a medium range, and bifold as the most expensive.
Size
It seems like a give in, but yes, the size of the door or opening will fluctuate between properties. A small back patio doorway is going to be a lot cheaper than a large bifold patio in a grand house.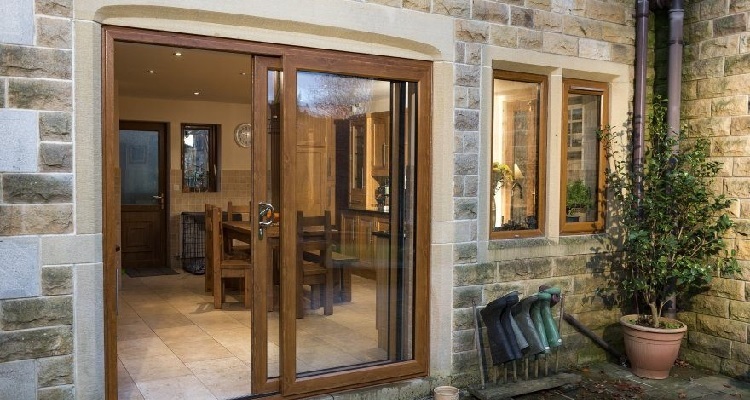 Material
Choosing the right material can be dependent on the type of door, style of house decor, and exposure to outdoor weather. Wood is the cheapest choice, ranging from £300-£400, uPVC pricing around £350-£500, and aluminium as the most expensive choice from anywhere above £1000.
Waste disposal
Waste removal can cost anywhere between £100-£200 depending on the amount you need to fill a skip for skip hire. If you're hiring a tradesman, this should be included in the price.
What Does Fitting a Patio Door Entail?
If you are enlarging or creating a new opening for patio doors, you may need a load-bearing lintel installed as support. When comparing quotes, make sure this work is included in the price as a structural engineer or architect may need to be consulted and they will expect to be paid!
If you do not get the correct advice, you could damage the structure of your home, and when it comes to resell time, you will have to remove the doors and insert the correct support in any case, at a much greater cost.
Preparations
Professionals will examine and plan the fitting of the door and work to take out an opening in the wall, this job itself can take around a day. If they're fitting replacement patio doors, the frame will be removed before any installations take place.
Installations
The next step is to adjust and screw in the frame, foam and seal any gaps, install the leaf and attach to the hinges. Once this is done, the leaf needs to be adjusted to ensure there's no jamming or creaking and is safe.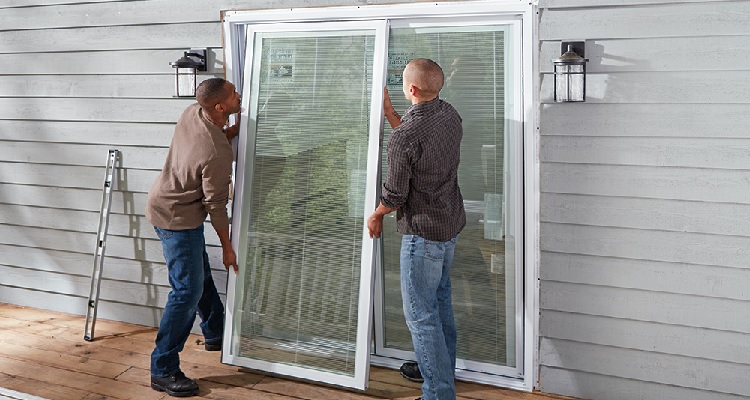 Finishing
The door then should be in full swing! The door will be tested several times and the correct modifications will be made, then it's time to clean, decorate and finish off the frames and windows.
DIY Patio Door Fitting
Patio doors are not really a DIY project, you need, as a minimum, to at least consult an architect or structural engineer to determine the need for a lintel. Failure to add in the correct support could cause structural damage to your home.
If you have an existing opening, for example just replacing existing doors, then doing this yourself is feasible, but make sure you measure correctly, once the patio doors arrive made to your measurements you can't send them back!
If you are going down the DIY route, ensure you have the appropriate equipment including:
Screws for the frame
Vapour-resistant foil
Foil open to vapour diffusion
Construction foam
Blueprints
Pen or pencil
Electric screwdriver
Bubble level
Measuring tape
Flat head screwdrivers
Choosing a Patio Door
On a new build you have complete flexibility when it comes to choosing patio doors, but if you are just having new patio doors fitted, then your choices may be restricted as you have to fit in with the rest of the exterior windows (unless getting patio doors as part of a bigger double glazing job).
French doors work well with smaller openings and you have the option to open just a single door for access during adverse weather conditions, yet when the sun is shining, you can open both doors wide and enjoy it.
Traditional sliding patio doors move along on horizontal tracks in the floor so work well if space outside is restricted, so a good choice for small patio areas. Modern patio systems use up to 3 tracks so multiple doors can slide independently offering great flexibility.
Bi-folding patio doors are the most popular design right now and they can truly open up your home with their fully opening operation.
Benefits of a Patio Door
Patio doors are a great asset to add to any household, although their main function is to allow the ability of people entering and leaving a property, they have a whole range of benefits to add as well, including aesthetic, lighting, security and energy costs.
Natural lighting
The main difference between patio dooring and normal doors are the use of windows, which allow an array of natural light to seep into your property. Natural lighting has more advantages than you might realise, it allows health benefits including exposing yourself to Vitamin D through natural sunlight which can boost your overall mood, improve sleeping habits, and fills your body with calcium.
It can also reduce energy costs because it brings natural light in as opposed to switching on electric lighting.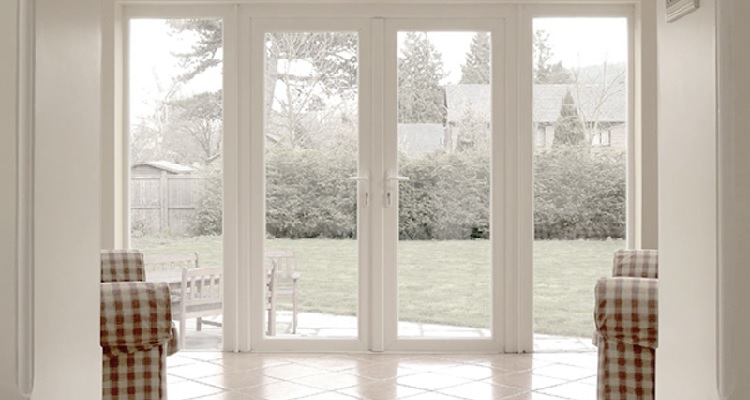 Decoration
This is usually the main reasoning for installing patio doors, especially as their designs can be incredibly flexible and tailored exactly to your needs with precise measurements and an array of materials, styles, and shadings.
They can even compliment the decor of your home by providing views of your unique outdoor area, and doors with wide windows are great for looking out on a 6AM sunrise or watching the rain fall on a gloomy day.
Property value
Patio doors can be an extremely attractive feature for prospective buyers if you're looking to sell your house. This may be worth looking into, especially if you have an exceptionally large and appealing garden that you want to show off and enhance, as the doors act as a beautiful view out and easy access.
Security
Windows of patio doors can be deceiving that they don't offer as much security as a solid front door, when in fact patio doors have a range of security locking features. However, if you still feel uneasy, you can have a professional install an alarm, or security bars onto the doors.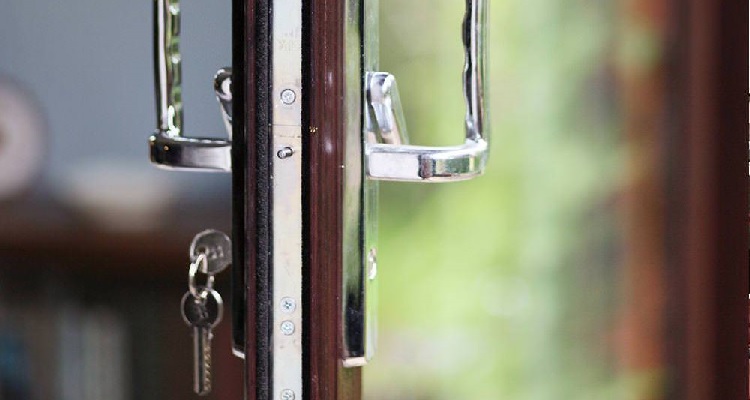 Building Regulations for Fitting a Patio Door
Adding doors to your house is seen as a permitted development, so you shouldn't need planning permission unless your house is a listed building or near a conservation area. However, there are several building regulations that you must adhere to.
Ventilation
All rooms must have adequate ventilation to enable ideal airflow, however if your patio doors open out onto a garden area, you can get away with ventilation systems including trickle filters.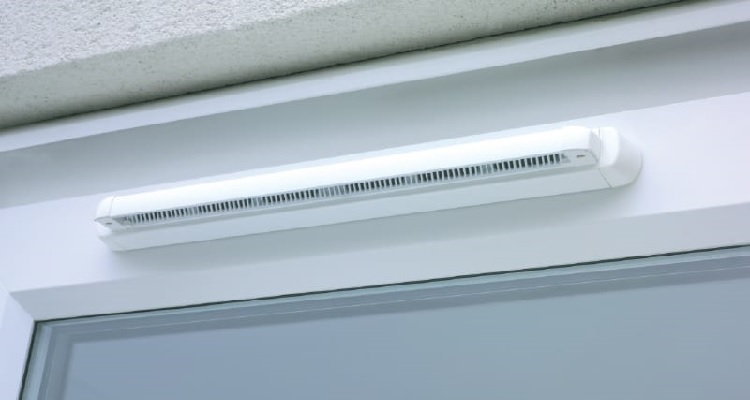 Fire Safety
It can often be that patio doors are close to your neighbour's property line, if this is the case then you need to be aware of their fire-resistance qualities from your neighbour's property. Patio doors should always meet the criteria as a means of escape, and the room has to provide at least one escape window.
Thermal heating loss
When installing windows or doors, you need to make sure that the room is energy efficient and reduce heat loss that happens through glazing. Make sure to consistently check that the U-Value is not exceeded.
Safety glazing
Safety glazing should be supplied if the door is an unobstructed openable area and for any glazed door which reaches up to 1500mm from the floor.
Maintaining and Repairing Patio Doors
As for any household features that have been manually installed, it's important to keep up to date with any maintenance or repairs that a patio door may need throughout its long life.
Wind and winter weather can cause problems such as leaves or debris getting stuck in the door tracks, when this happens make sure to brush or hoover clear the tracks to avoid blockages that stop the door from closing shut.
Ensure that doors are regularly cleaned to stop build-up of dirt, mould and decay, you can do this yourself or hire a professional cleaner for around £15 an hour.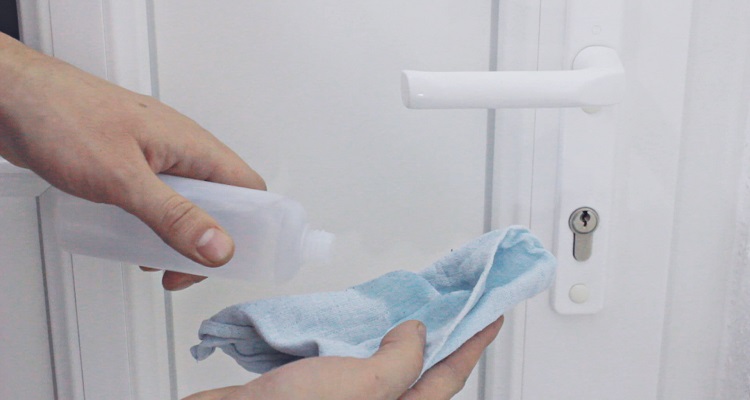 Sliding doors can often experience 'stuck doors' or 'faulty track's, both result in the door getting stuck and unable to slide fully, both of these can be easily rectified by a professional, and they should also do a general maintenance check when repairing to discover any other underlying issues.
Cracked glass is another common problem that may need repairing, it's imperative to get a repair service to fix this problem as soon as possible, as it has the potential to spread amongst the glass and cause it to break.
Broken glass is a health and safety issue for yourself and especially if you have children within your property. Jobs that need to be checked over by a specialist can cost around £20 an hour for a professional repair.
Who are FENSA and CERTASS?
FENSA and CERTASS are two of the glazing industry's largest government-approved self-certification bodies that guarantee compliance with local building regulations, deposit cover protection as well as by law required insurance backed warranty.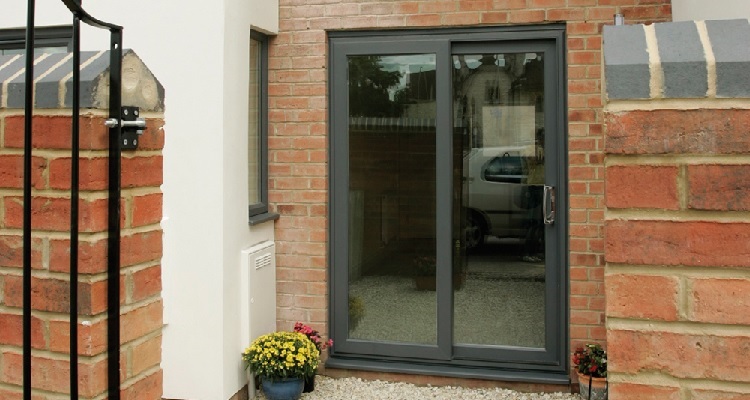 You must hire someone who possesses one of these schemes or you could face a £200 fee to your local building control to certify the completed work.
FENSA
FENSA stands for FENestration Self-Assessment and offers its members a chance to be assessed, and to have a certain amount of their installations checked for compliance so they can provide a certificate of compliance to homeowners. FENSA is the biggest and first self-administration scheme in the UK.
CERTASS
CERTASS stands for CERTification and ASSessment and is nearly the same as FENSA. It lets its members issue Compliance certificates for ease of installation of windows and doors. Although both are very similar, CERTASS provides slightly more for installer support so may be better suited for first-time installers and is fairly cheaper than FENSA.
Cost of Removing Patio Doors
You may decide to remove patio doors for a selection of reasons, including change of decoration, difficulty to operate, breakages and damages, or elements from outside seeping in such as rain drops or drafts. It is in your best interest to hire a professional when removing a patio door as they can expertly and safety plan and manoeuvre this project accordingly.
A Patio door specialist will do this by removing the cap at the bottom edge of the door where a screw is found, then loosening the screws with a screwdriver. Once this is done, the door will carefully be grabbed on both sides and lifted so that the rollers come up off the bottom track and the door can be pulled away from the frame.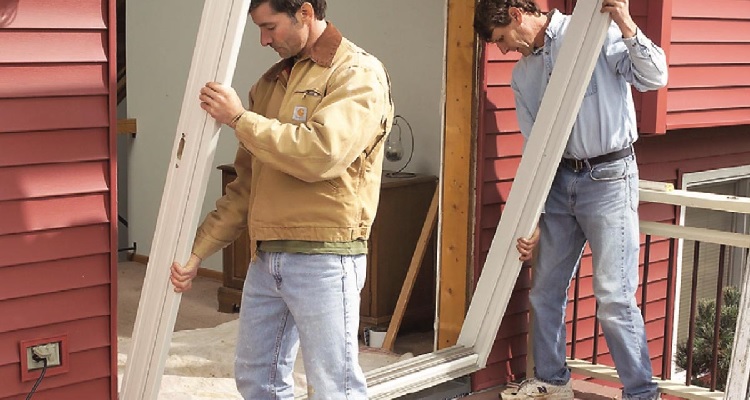 If you're an extremely confident DIYer, you could potentially remove the door yourself by preparing and planning, removing the door leaf and doorframe, and crowbarring the remaining pieces out. Waste removal can cost anywhere between £100-£200 for a skip hire.
FAQs
How to Find & Hire a Patio Door Installer
The information in this article has been collated from both on and offline sources, from personal experience, and from direct contact with builders and double-glazing companies around the UK. But as always, prices mentioned are just typical prices to be used as a rough guideline when planning.
The actual cost of your patio doors could be completely different depending on your individual circumstances. So, the only way to get an accurate price is to get in touch with window/glazing specialists to measure up and provide quotations. Prices will vary depending on location, design, materials and dimensions.
Fitting patio doors will inevitably cause a lot of damage to both interior and exterior plaster, so make sure any quotes you receive include repairing plasterwork. However, the quotes will not include decoration, which will also be required over the new interior plaster around the door frames. When hiring an installer make sure to:
Gather a number of different quotes from various professionals who have experience in doors supplied and fitted
Make sure they have the correct insurance
Ensure they have public liability insurance
Ensure they have plans for waste removal and clearing any building debris
Ask about previous experience in similar jobs and suitable qualifications
Look to hire a professional who's a part of the Competent Person Scheme, who will self-certify their own work with either FENSA or CERTASS
Sources
https://www.french-patiodoors.co.uk/patio-door-prices-guide/
https://www.windowsguide.co.uk/doors/patio
https://www.doubleglazeddoorsfitted.co.uk/how-much-do-exterior-doors-cost/