How Much to Fix Misted Windows?
The estimated misted window repair cost starts from £100 for a standard small single-glazed sash window and reaches up to £850 for a large double-glazed bay window.
If you are only replacing the glass pane, you should expect to pay around £50 to £150 per pane.
What affects the cost of replacing a blown window?
The overall price of repairing misted windows will depend on whether you need to have the entire window replaced or just the double-glazed units.
The type of glass is also a determining factor with single-glazing costing around £100, double-glazed windows priced from £200 and triple glazing priced over £350.
The price is also going to vary depending on the size of the panel you are replacing and the ease of access to it.
The cost to repair a sash window is determined by the condition of the unit and the number of panels that need replacing.
Windows Repair Prices
Below are some estimated costs of hiring a window specialist to replace a blown window:
| Description | Avg. Cost | Duration |
| --- | --- | --- |
| Small single-glazed fixed sash window | £100-£150 | 40 minutes |
| Small single-glazed opener sash window | £150-£200 | 1 hour |
| Standard double-glazed bay fixed window | £200-£250 | 1-2 hours |
| Standard double-glazed bay opener window | £275-£325 | 1-3 hours |
| Large triple-glazed bow fixed window | £350 - £400 | 2-4 hours |
| Large double-glazed bay opener window | £600-£850 | 2-6 hours |
Supply Only Cost
Planning to repair a blown window yourself?
If so, you need to understand misted window repair material costs, including window size and glass type.
The below table sets out the estimated cost of a DIY blown window replacement.
Window Prices By Size
Here are the average prices for double-glazed casement windows:
| Window Size (mm) | Avg. Cost |
| --- | --- |
| 500mm x 500mm | £150 - £500 |
| 1000 x 1000mm | £200 - £550 |
| 1200mm x 1200mm | £250 - £900 |
Additional Costs
Now, let's take a look at some common additional jobs which are normally completed alongside blown window replacement.
Window Frames
One of the most popular jobs is window frame installation. To spruce up your windows, you choose from low-cost options such as white uPVC window frames which is normally priced at £250 to £750 per window.
Fibreglass window frames are also a great budget option, as they only cost around£500 to £800 per window.
Looking for a premium option?
More expensive options include wooden frames which have an average cost of £600 to £1,500 per window, while aluminium window frames range from £550 to £1,000 per window.
Window Trims
To enhance the look of your windows, you may also want to update your window trims.
There are various finishing trims to choose from including wood which costs anywhere from £6 to £10 per m2.
Aluminium trims are pricier at £12 to £17 per m2.
The most expensive finishing trim you can choose is PVC which costs around £17 to £26 per m2.
Window Handles
To ensure your windows open properly, you may want to consider updating your handles.
Popular options include cockspur handles which cost an average of £5 to £12 each, while espag handles are normally priced at £8 to £20 each. Additional handle options include the spaded style which cost around £12 to £18 each, while and tilt and turn options tend to cost from £10 to £19 each.
Window Sealant
You should also compare the prices of different sealant types, including acrylic, which on average costs under £1 per 100ml, while silicone sealant is normally priced at £1 per 100ml.
One of the more expensive options is polymer which has a standard price of £6 per 100ml.
Window Security
When updating your windows, you may want to implement window security feature to protect your home.
This could include adding security bars to your windows, which are usually priced at £30 each.
You could even invest in toughened glass which should add around £35 or more to the price of each window.
Want to step up the security further?
Why not purchase a window security camera? This should cost around £200 to £300.
Window Disposal
Another common cost is the removal and disposal of your blown window, which is typically priced at around £140 to £400 for professional waste disposal, although this will, of course, depend on the amount of material getting thrown away.
However, you could always hire a skip yourself, which will cost upwards of £70.
Cost Breakdown Calculator
Individual Costs Of Replacing A Large Blown Glass Window - Total Cost: £300
Labour Costs and Time Frames
Now, let's take a look at the cost of hiring a professional window fitter and how long it takes to replace a blown window.
A window fitter or glazer will usually work at a cost of around £100 – £175 per day, although this will depend on the type and size of the job.
For example, if you are having your glass replaced on your uPVC windows, this may only take 10 minutes to complete and should only cost around £15 per unit.
However, for a full uPVC window replacement, this can take around 30 minutes for one 500mm x 500mm window and may cost around £75 per frame.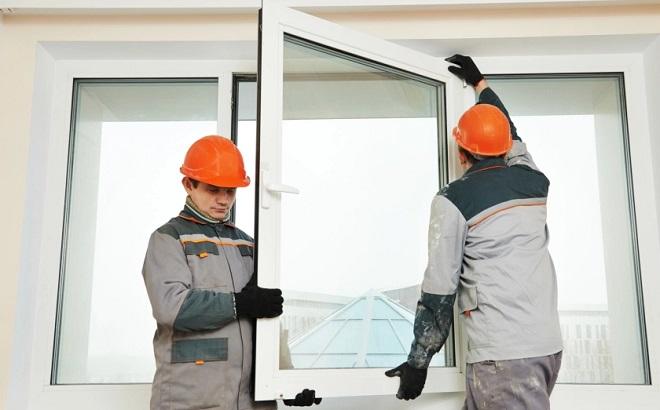 What will increase the labour cost?
Labour costs may increase for other materials like wood window frames, as tradespeople tend to charge around £20 per unit for glass replacement. While a full wooden window replacement would cost anywhere from £75 per frame for a new softwood window up to £85 per frame for a hardwood window.
You may find that larger-sized windows take longer. For example, two installers are normally hired to install a large window measuring 1200mm x 12000mm which could take up to 2 hours, or 3 to 4 hours for one installer. While a bay or bow must be installed by at least two people and should take around a half a day to fit.
What Does Replacing a Blown Window Entail?
To help you understand what replacing a blown window involves, here's a step by step breakdown:
To begin the work, the window fitter will check to see if there is an appropriate lintel in place to support the structure, if not then a temporary support will be required.
They will then measure the glass unit carefully and order the replacement windows. If you have a blown window, it may not be necessary to replace the entire window, you may find that you can replace the double-glazed unit on its own.
The glass that arrives will have been cut to fit into your window frame and account for all of the frame-fixing measurements.
To remove the existing glass unit, a sharp chisel is typically used to remove the beads on each side of the glass, except the top as this will keep the glass in place until it is ready to be moved.
After this, any dirt and debris will be cleared away in the open space.
Once the area is clear, the new glass unit can then be installed into the window frame. Then spacers should be used underneath the sealed unit to ensure it is completely square.
Once the glass is in place, the beads can then be reinstalled and clicked in to secure the glass.
Can I Replace a Blown Window Myself?
It is possible to replace a blown window yourself, but as this is a technical job that must be done accurately.
You may find it easier to employ an experienced window specialist to do it for you in less than half the time.
Also, if your window is located within a load-bearing section of the wall, then the risks are even bigger.
If your window is not installed properly, its lifespan will be short, so it is worth getting an expert window fitter to do it for you.
Poorly installed windows will leak, let in draughts as well as noise and will not work effectively as an insulator.
If you are not replacing the entire window, then you could always take on a DIY project for fitting the window unit, which will require a lot less skill.
All this will involve is purchasing a chisel which will cost around £2 to £9. This should be used to loosen the trims in order to remove the damaged glass and replace it with a new unit.
When securing the trims back on, you should use washing up liquid on the edges of each trim to ensure the trims slot in easily and fit right.
Signs a Window Has Blown
Over time double glazed windows may become cloudy, largely because the seal between the two panes of glass has begun to leak. The problem is called a blown window and may be particularly bad when temperatures drop.
The non-toxic gas that is sealed between the two window panes is the key to the glazing's energy efficiency, so if you have a blown window, your double-glazing will not be functioning properly either.
Unsure whether your windows have blown?
Here are some common signs which help you decide whether blown window repair is necessary:
The common way to determine whether your window is blown is to check for fog on your window that cannot be wiped away from either side, as it has formed between the two panes of glass.
You may also notice a draught in your home, which could be coming through the open seal of your window.
Another clear sign that your window needs replacing is the appearance of water or even mould surrounding your window. If there is mould, then this could be the beginning of damp problems, which can be rectified quickly with a blown window replacement.
Reasons to Replace a Blown Window
If you have a blown window, then you should consider getting it replaced as soon as possible to prevent the following problems:
Condensation Build-up
If the seal is damaged on your window, then this allows moisture to penetrate the window panes. Once this begins to build-up, you may notice condensation on the inside of the windows which cannot be removed. This is not only unattractive but can also cause further problems as damp can start to form, which can cause rot or mould.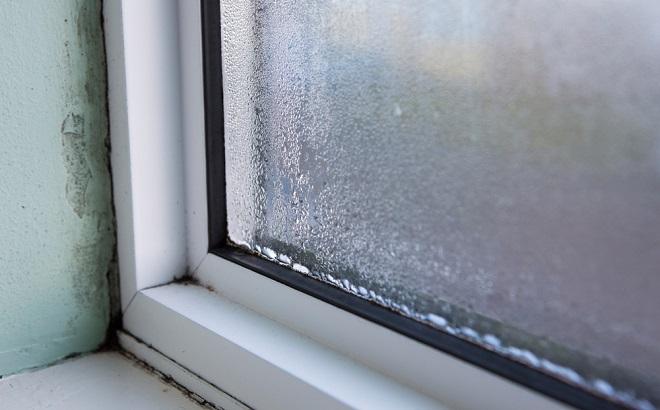 Having a blown window replacement can rectify this problem easily and may only require glass replacement rather than the entire window.
Heat Loss
If your window has blown, then you may notice that your home has become a lot colder than usual. This is because the seal is broken on your window, so the heat in your home can escape easily. This will not only make your home feel draughty but may also force you to use your heat more, resulting in increased energy bills.
To reduce the amount of wasted heat, you should speak to a professional window specialist who will be able to replace your window and make your home warmer and more energy efficient.
Lack of insulation
Double-glazing offers high-quality insulation by trapping gas between the two glass panes to prevent heat loss and damp. However, when a window is blown, the insulation will start to dwindle, which is the main reason why your home may start to feel cold.
To prevent a chill in your home, you should have your windows replaced as soon as possible, especially in the winter months when insulation is a necessity.
Unattractive Exterior
The most obvious sign of a blown window is the misting that appear on the windows, which can be unattractive. At first, it may look like surface condensation that can be wiped away; however, if this is not possible, then this is a clear sign that your window has a blown seal.
To improve the look of your home's exterior, you will need to replace either the window panes or the whole window, which will enhance the property's aesthetic.
Reduced Natural Light
The misting that appears on a window with a blown seal is not only unsightly but can also reduce the amount of natural light that reflects into your property. This will make your home appear dark, especially in rooms with minimal light fixtures. It can also reduce visibility, which may prevent you from having a clear view of the outside of your home.
Having a new window fitted in its place will enable you to enhance the light in your home and utilise the space, while also improving your own view to the exterior of the property and its surroundings.
Benefits of Replacing Blown Windows
Here are the main benefits of blown window repairs:
Damp Prevention
Replacing a blown will eliminate the production of damp inside and outside your home, as condensation is less likely to occur on fully-insulated windows with either double-glazing or triple-glazing. This will also prevent a build-up of bacteria caused by the damp, making your windows much easier to maintain.
Energy-efficiency
Investing in a professional blown window replacement will allow you to boost your home's energy efficiency. This is because modern window materials, such as double-glazing or triple glazing can prevent heat loss, as they can trap heat easily. This means that you will be less likely to use your heating, as your home will feel much warmer on a daily basis.
Lower Utility Bills
If you have a blown window, you might notice a slight surge in your energy bills. This is because a broken seal will enable heat to escape which will make your home feel draughty, which will result in your turning up your heating more often.
By replacing your blown window, you can prevent cold air getting in as well as avoid heat loss, which over time will enable you to reduce your energy bills as your home will become comfortably warm again.
Reduced Noise Pollution
If the seal on your window is broken, then you may be able to hear external noises more clearly, which is not good for privacy. This may be more likely in urban areas where traffic noise can be an issue. However, with a replacement window you can reduce the outside noise levels and make your home a much quieter and more private place to live.
Where Can I Take My Old Windows?
Once your old windows have been removed, you can either keep them, get rid of them yourself or have an installer dispose of them, which could cost up to £100 for several windows.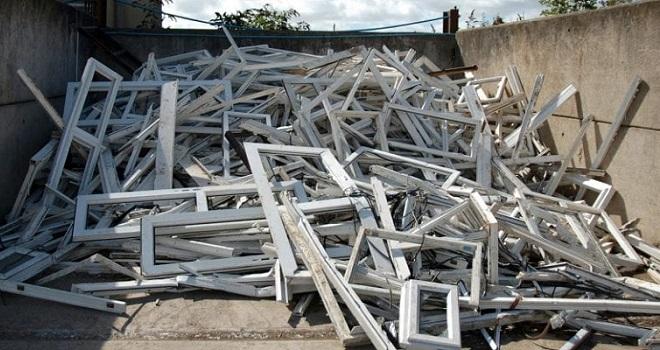 You could always dispose of them yourself by taking them to your local tip. Some recycling centres advise you to remove the glass before bringing them to the tip, although uPVC windows are usually left as they are.
If you've had several windows replaced, then you may need to hire out a skip. This can cost anywhere from £70 a day to £250 a week.
The price of skip hire will depend on your location, as well as the size you require so make sure to check the costs of skip companies in your area making sure you choose the right size.
Planning Permission
You do not need to apply for planning permission if your blown window replacement adheres to the following conditions:
The windows will have the same or a similar appearance to the original design.
Minor improvements will be made such as repainting or maintenance
Secondary-glazing installation is allowed.
Your property is not a listed building or located in a conservation area.
More than likely, you will not have to apply for planning permission, however, you should still check with your local council before making any permanent changes which could result in a fine. If you do have to apply then this will cost around £200 for minor changes.
Building Regulations
In April 2002, changes were made to the building regulations regarding replacement glazing. This covers thermal performance, air supply, safety precautions, ventilation and means of escape which must all meet the following standards:
Window replacement must offer better energy-efficiency than the last installation.
Safety glazing must be installed in critical areas making sure that it is placed near an unobstructed area which spans 0.33 square metres and should be at least 450mm in height and width.
Trickle ventilation should be added to windows in areas where more steam is produced.
Fire-resistance is required for windows in unprotected areas and fixed windows should be installed if necessary to avoid fire spreading.
When replacing a window, the size must be no less than 450mm in height and width and a cill height of no more than 110mm above the floor.
Making changes to a controlled fitting such as an external window will require you to use a window installer that is registered under the competent person scheme, then once the work is complete you will receive a building regulations certificate.
You can also do the job yourself or hire an unregistered professional. However, you will have to apply for approval from a building control body who will determine if the installation meets the current standards. Once approval has been given, a certificate will then be issued.
The cost of this will vary depending on your location, as each local authority has its own individual prices, so you should check your local council's website for validation.
FAQs
How to Find & Hire Window Fitter
If you're not experienced in DIY or you need your windows completely replaced, then you should definitely hire a professional window fitter. This should cost around £100 to £150 a day, although this will, of course, depend on how many windows need fitting, as well as the size and materials used.
Before choosing someone for the job, you should check that they are registered under the competent person scheme or have extensive experience of dealing with blown window replacements. It is also important to check if they have insurance, as this will protect you both should anything go wrong.
Sources
https://windowgeeks.co.uk/steamed-up-windows/
https://crystalclearwindowinstalls.com/11-different-types-window-glass/
https://reolink.com/top-7-easy-diy-ways-to-secure-your-home-windows/
https://www.cloudy2clearwindows.co.uk/news/double-glazing-become-cloudy/