How Much Does Double Glazing Cost?
The average price varies depending on location, current window type, the amount of windows, quality of glass, amount of openings, type of window locks, and any scaffolding costs involved.
Remember that double glazing quotes do not normally include any special or unusual requirements unless specifically stated. Features such as coloured uPVC Frames, "A" Energy Rated Windows that are more efficient at retaining heat, lead framed glass, triple locking security mechanisms, and triple glazed windows – all add cost to any installation. If your home is higher than 2 stories you should also expect to pay more.
Double Glazing Prices
Below are some estimated costs of installing double glazed windows:
| Number of Windows | Avg. Cost | Duration |
| --- | --- | --- |
| 8 windows with 2 uPVC doors | £4000 - £5000 | 2-3 days |
| 15 windows with 2 uPVC doors | £6000 - £7000 | 3-4 days |
| 20 windows with 2 uPVC doors | £7000 - £8000 | 4-5 days |
Upvc Windows
uPVC Windows are by far the most common type of double glazing and typically will cost around £250 to £400 per window. White uPVC is more common and therefore cheaper than brown or woodgrain textured uPVC.
Aluminium Windows
Pricing for aluminium style double glazing starts from around £400 as the frames are much more expensive and should be more durable. Aluminium windows avoid warping and corrosion and are increasing in popularity due to requiring very little maintenance.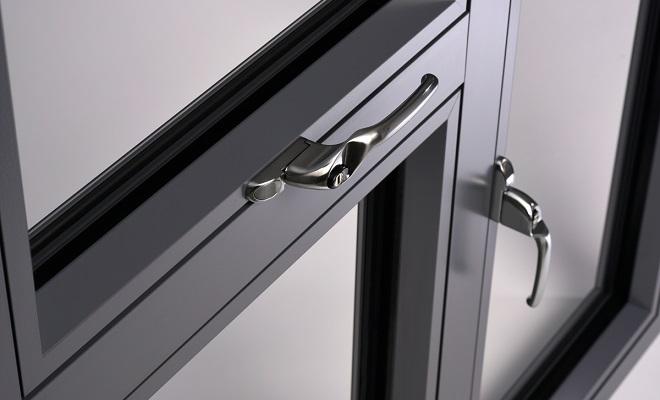 Wooden Windows
Wooden double glazed windows are much more expensive again, though prices can start from around £400, they range up to well over £1000 for some hardwood varieties. If maintained properly timber windows have a longer lifespan than uPVC but also have the advantage of being able to be repaired if they do become damaged.
Below we have given an indication of the individual costs of replacing a window dependant on the material chosen:
| Window Type | Casement | Sash |
| --- | --- | --- |
| uPVC | £250-£400 | £750 |
| Wood | £400-1000 | £750-£1500 |
| Aluminium | £350-£600 | £1000+ |
All types of windows will be more expensive if they are above two storeys in height or if access is difficult due to a conservatory or pubic footpath underneath. Traditional casement style windows are also much cheaper than sash type windows no matter which frame material is used.
Cost Breakdown
Individual costs for installing 8 double glazed windows and 2 uPVC doors for a semi-detached home - Total Cost: £4000
Labour Costs & Time Frames
Most window fitters work in pairs and charge around £300 per day in total for labour. On average a pair of skilled window installers are able to install up to 6 windows a day depending on the ease of access. If you are only having a single, small window installed on a ground floor its likely this will be done by 1 fitter and should take no longer than 2 hours.
Additional Costs
Whilst you're getting double glazing installed you might want to consider installing a velux window in your loft or even a skylight on a flat roof.
This could also be an ideal time for any reconfiguration of your property, you may want to move an external door for example. It's also common that after a window installation, you would require a plasterer to restore any damaged plaster work or render. You may also need a painter and decorator, all of which adds to the overall cost of the project.
What Installing Double Glazing Entails
Double glazed windows are typically in 3 parts, the glass, the frame and the sill. A window fitter will remove your current windows while ensuring that they don't damage the brickwork or damp course. Once your window and sill are installed safely the installer will complete checks to ensure that everything is sealed and functioning correctly. During a full house installation a competant window fitter will do a walk through of the home to demonstrate that all windows are sealed, functioning correctly and all ventilation is installed to standard.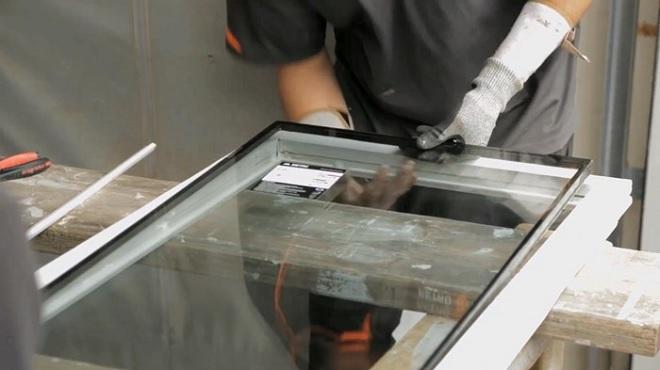 Double glazed windows have two sheets of glass with a gap inbetween which creates an insulating barrier to keep the heat in. This gap is sometimes filled with gas which makes the windows even more energy-efficient but will also increase the overall cost. Double glazed windows come in a range of materials, styles and performance rating which is defined by how well they stop heat from escaping through the window. Some windows are also rated by how effectively they block sunlight and reduce noise.
Benefits of Double Glazing
The benefits of energy-efficient double glazed windows include reduced energy bills, a smaller carbon footprint and a more comfortable home thanks to reduced heat loss through windows. A reduction in draughts or cold spots will not only reduce your bills but make your home more comfortable to live in and visit.
You will also benefit from reduced noise levels, so more peace and quiet. Once double glazing has been fitted you will also experience less condensation build-up on the inside of windows. Double glazing will increase your properties EPC rating which you will benefit from when selling or renting your property.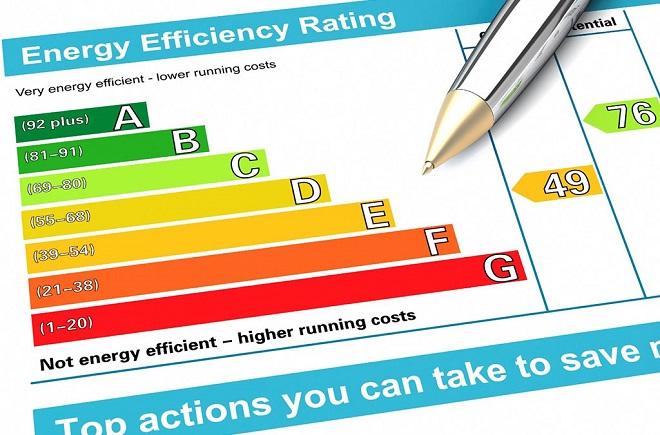 Is Double Glazing an Investment?
The costs and potential savings for double glazing will of course vary for each home and even each window, but when calculating the savings on energy and return on investment, you can expect the double glazing to last for 20 years or more.
Despite the promises made by double glazing salesmen, an investment in double glazing will not pay off in terms of recouping the money spent in energy bill savings for many years, decades even! But double glazing does offer a much more comfortable and secure home, plus it will make it much easier to sell in the future.
The Replacement Window Industry In The UK
The double glazing window industry in the UK has a terrible reputation, particularly for aggressive sales tactics and cold calling. Many double glazing companies will use high pressure sales tactics involving a very long visit to your property lasting several hours.
The most common high pressure closing tactic is to initially offer a very high price but then offer a huge discount for any number of invented reasons, but always involving you agreeing to sign the sales contract right there and then without taking any time to consider it or compare with other quotes.
This dodgy sales tactic often involves the salesman phoning the head office or manager as the "discount" is so amazing he can't authorise it without permission! It's all complete nonsense of course, starting with a grossly inflated price and then using a false discount to close the deal.
You will in fact get the very same - if not better - deal the next day or the next week, so no need to sign anything straightaway! Ignore all these hard sell tactics and just get quotes and compare with other companies and pick the right window fitter for you. Make it 100% clear you will be comparing with other quotes and not making an instant decision. To try and avoid being ripped off, choose a double glazing company that is a member of a reputable trade body such as Fensa or Certass.
What Can Go Wrong With an Installation?
There are a few things that can go wrong when fitting double glazing and it's not recommended as a DIY job and it is important you use competent and experienced fitters. Even the very best quality double glazing can be ruined by a poor quality installation.
Poor installation can cause all sorts of problems, but the most obvious ones initially are condensation problems between the panes, draughts due to the seals around the windows not being correctly installed and leaking during bad weather. Never pay for double glazing installation fully in advance, paying a small deposit is standard practice, but don't part with the balance until the job is completed to your satisfaction.
Dealing With Condensation
There are a few potential reasons for condensation inside double glazed units. Like everything else, even the best quality double-glazed window units will deteriorate over time. Eventually, no matter how well built they are, the seal around the two glass panes will start to degrade and allow moist air to get into the air gap.
This moist air will readily form condensation inside the double-glazed unit which not only reduces the thermal insulation properties of the window, it also looks awful too- from a distance it looks just like a really filthy window that hasn't been washed for months!
It's not just the sealant around the glass panes that can deteriorate, on older or poor quality windows the the uPVC frames themselves can crack and allow moisture inside, but this is much less common. In most cases, the condensation problems can be quite cheaply rectified by simply installing a new double glazed unit into the existing frame. A double glazed unit is a fraction of the cost of a full new window replacement, costing from around just £50 up to £150 for a large window.
Listed Buildings
If your house is listed or in a conservation area you should always seek advice before making any changes to the structure or external appearance as building consent may be required. You should always speak to your local planning authority before carrying out any work. Wherever possible, historic windows of interest should be repaired and retained with complete replacement being a last resort.
The removal of non-historic windows will likely be approved if it is clear that they are not of interest and that the replacement windows will enhance the building. New windows will still need to comply with Building Regulations (Part L) minimum energy efficiency requirements, but a case can be made for exemption for certain listed buildings and buildings in conservation areas where complying with the energy efficiency standards would alter the character and appearance of the window in an unacceptable way.
Double Glazing For Sash And Bay Windows
There are lots of homes across the UK with old and draughty wooden sash windows, but should you replace or simply draught proof them? Draught proofing is a very cost-effective method of improving the efficiency of your windows which is particularly suited to sash windows and may also be covered by a grant.
Sash windows are more prone to draughts than standard casement windows and creating an air tight seal around the frame of each of the windows in the sash frame can make a huge difference as can the fitting of secondary glazing on the inside. However, if the wood is rotten and crumbling, then you will need to either have a full restoration carried out, or replace the windows with modern units. Refurbishing the existing windows will be cheaper than full replacement and will typically cost around £200 per unit, whereas a modern double glazed wooden sash window can easily cost over £1000, with uPVC windows priced at around £750.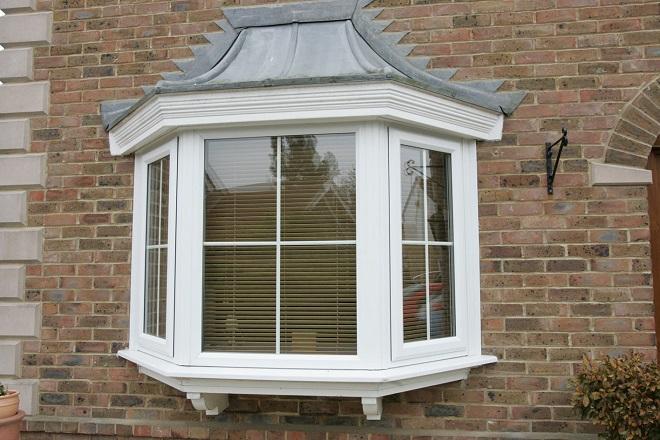 A bay window projects outward from the exterior walls to form a bay in the room. The windows making up the bay are placed at an angle, with most common angles being 90, 135 or 150 degrees. Bay windows can be great additions to a home in terms of appearance and enhanced views, plus the projecting nature of the bay will add actual space to a room.
Bay windows are constructed from the same materials as conventional windows, such as aluminium, wood or uPVC. The disadvantage of bay windows is they are difficult to build and install, so quite costly. Depending on the frame material, the type of glazing used, and the overall size, you can expect to pay anything from £2,000 up to £8,000 for a new bay window supplied and fitted.
Alternatives to Double Glazing
Double glazing isn't your only option when it comes to replacing your windows. You may decide to go for triple glazing or secondary glazing. Below we have made a comparison against double glazing to help you decide which is the best option for you.
Double vs Triple Glazing
Whilst adding an extra pane of glass into a double glazed window will obviously provide improvements in terms of thermal efficiency and noise reduction, it also brings other implications with it, not least of which is the additional cost. Modern double glazing already performs more than adequately for most homes, but triple glazing will retain slightly more heat and will make your property 1-2 degrees warmer around the windows. Though the amount you spend on heating will not be greatly reduced, so you may not get full payback on your investment during the 20 year average lifespan of the windows.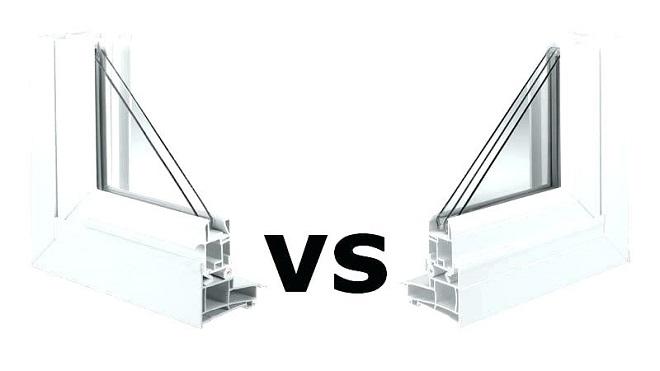 If considering triple glazing, it is especially important to make sure the rest of the house is well insulated. If you live in a particularly cold (or hot) climate, then the added benefits of triple glazing may be worth the additional cost, but for most, high-quality modern double glazing is a better investment.
Double vs Secondary Glazing
Double-glazing is much more expensive than secondary glazing as you need entirely new windows fitted, whereas with secondary glazing you can just retrofit a second sheet of glass to the inside of the existing single glazing. In addition, you can buy DIY kits for secondary glazing as it's much easier to install, whereas double glazing is not typically a DIY job!
In terms of reducing energy bills, both double-glazing and secondary glazing do a good job, but double-glazing is around twice as effective at stopping heat escaping. The payback on uPVC double-glazing units is relatively slow and could take up to 20 years, whereas secondary glazing could provide a return on investment over just a few years. Both are also great at reducing noise pollution, but secondary glazing does a much better job due to the much bigger cavity between the two glass panes.
However, many homeowners prefer the neater look of double glazing as from the inside they look just like normal windows, whereas secondary glazing requires additional internal window units.
Building Regulations
Since 2002 building regulations have applied to all double glazing covering thermal performance, fire safety, means of escape and ventilation. External windows (or doors) are a Building Regulations "controlled fitting" so certain standards have to be met when they are replaced.
You should always use an installer registered with the relevant competent person scheme so they can carry out the work to comply with building regulations without having to pay the local authority building control to do an inspection and then issue a certificate. If you choose the right installer they can supply a certificate to you on completion without additional cost. If you use an unregistered installer you will be responsible for seeking approval from your Local Authority and will require an Approved Inspector to check the work for compliance.
Industry Accreditations
When choosing a double glazing company it is a good idea to choose one that is accredited and recognised for extra peace of mind. There are three main national organisations to look out for when checking double glazing installers; The Glass and Glazing federation, the Competent Person Scheme and the Fenestration Self Assessment Scheme. The GGF (Glass and Glazing federation) aims to continually uphold and even raise quality standards within the double glazing industry.
Double glazing installers that are members of the GGF will use top quality products and be fully trained and informed of the latest advances in the industry. CERTASS is a Competent Person Scheme which allows registered and qualified installers to self certify installations so there is no need to submit a building notice or seek approval from an inspector. FENSA is a body which ensures that new double glazing installations conform to the highest industry standards for thermal performance and meets all the legal requirements.
What is Fensa?
Fensa is part of the government authorised Competent Persons Scheme for the replacement of windows, whereas Certass is a UKAS approved body. Note that a 10/20/30 year warranty offered by a company that will likely not exist next year is not worth the paper it is printed on! Stick to reputable companies with a good track record, trade body membership and insurance backed guarantees.
FAQ's
Sources
https://www.planningportal.co.uk/info/200130/common_projects/14/doors_and_windows
https://www.ggf.org.uk
https://www.fensa.org.uk
https://www.gov.uk/building-regulations-competent-person-schemes
https://www.energysavingtrust.org.uk/home-energy-efficiency/energy-efficient-windows
https://www.citizensadvice.org.uk/consumer/getting-home-improvements-done/problem-with-home-improvements/