How Much Does it Cost to Replace Skirting Boards?
There are a few factors that will affect the cost of replacing skirting boards in your home, from removing the original skirting boards yourself or professionally, to the materials and style of the skirting boards, and to the type of adhesion method you choose to have them installed with.
In addition to this, local tradesmen costs will also change depending on your location within the UK and the size of the property will play a role in the overall costing, as well as site accessibility and how many rooms are being addressed.
So, how much will it cost?
For a medium-sized, basic room with no bay windows and in a straight-forward shape, professional skirting board replacement can cost around £300 - £500, however, more complex spaces of the same size with more corners and angles to consider could cost closer to about £800 for materials and labour. Most skirting board installers will include a small fee for waste removal in their quote for the work.
Skirting Board Installation Prices
Below is a guide of estimated prices to hire a professional to install skirting boards to a room measuring 4m x 3m with four square corners, including materials and labour.
It assumes that all skirting boards purchased are measured at 119mm x 18mm x 2.5m and that there are no complications during installation. It also assumes that the existing skirting boards have already been removed.
| Material | Ogee | Torus | Chamfered | Rounded | Bullnose |
| --- | --- | --- | --- | --- | --- |
| MDF | £345-£435 | £345-£430 | £335-£395 | £330-£380 | £345-£395 |
| Pine | £330-£390 | £330-390 | £315-£350 | £315-£350 | £315-£350 |
| Oak | £435-£515 | £435-£515 | £395-£475 | £395-£475 | £395-£475 |
If the existing skirting boards need to be removed, you should budget an additional £60 - £100.
Keep in mind that the larger the room, the more the skirting board will be required and that the number of corners (and therefore mitre cuts required) will increase both the time and the cost of the work.
Supply Costs
The below table illustrates the estimated costs of purchasing skirting boards, without the cost of labour. It assumes that the boards are measured at 119mm x 18mm x 2.5m; skirting boards exceeding these measurements will cost more to purchase, and smaller will cost less.
| Material/Profile | Ogee | Torus | Chamfered | Rounded | Bullnose |
| --- | --- | --- | --- | --- | --- |
| MDF | £8.50-£20 | £8.50-£19 | £7.50-£15 | £7-£13 | £8.50-£15 |
| Pine | £7-£14 | £7-£14 | £5-£9 | £5-£9 | £5-£9 |
| Oak | £20-£30 | £20-£30 | £15-£25 | £15-£25 | £15-£25 |
Additional Costs
There are several other home improvement options to consider undertaking when replacing your skirting boards, and additional costs that may be involved in the process.
New Flooring
Replacing skirting boards pairs nicely with fitting new flooring; it allows for the flooring to be placed as close to the edge of the room as possible and the ends can be hidden under the newly positioned skirting boards once in place.
Depending on the materials chosen, new flooring can range from as little as £3 per square metre for carpeting to up to £70 per square metre for solid wood.
Plastering
Skirting board removal may result in some damage to plaster on the walls. Whilst it's generally recommended that your new skirting board is a few mm taller than the previous to account for this, some plastering patch repair work may be necessary to repair any damage caused.
Plastering, when done by a professional, generally comes at a minimum charge of £100 for labour and materials. So if you do choose to hire a professional to repair plastering, it's worth considering if any other areas of your home also need attending.
Painting and Decorating
If you're considering upgrading your skirting boards to better suit your home vision, then redecorating the project room may also be on your agenda. Whilst many people will decorate themselves, it is not uncommon to hire a professional to complete the work, ranging from hanging wallpaper to painting the room in its entirety.
Decorator rates will vary according to your geographical location, but you can typically expect a charge of around £150 - £200 a day in labour, plus the cost of materials.
Painting Skirting Boards
Whilst many MDF skirting boards are available in a variety of finishes, some MDF skirting boards and natural wood baseboards will need painting once installed. It's recommended that skirting boards are finished with gloss to protect them from spillages and make cleaning them easier.
A professional will generally charge between £200 - £400 (depending on their condition) to gloss a single rooms' worth of skirting boards, which will require a minimum of two coats over the course of two days to allow adequate drying time between coats.
It's worth considering if any other items in your home also need glossing to maximise the use of the time you will pay for, or enquiring with your installer if they will gloss (as this is typically done at a reduced rate, having already paid for their time).
Cost Breakdown Calculator
The average cost of replacing skirting boards in a medium-sized room: £400
Labour Costs and Timeframes
Time frames for skirting board replacement will vary according to the size of the room, whether the original skirting boards have already been removed or need removing and how easily accessible the site is. For a medium-sized room, allow between 4 – 6 hours for the work to be completed.
A skilled joiner and labourer will generally work in a team to complete the job, typically charging between £100 - £175 a day in labour charges each.
What is a Skirting Board?
Introduced in the 1800s, skirting boards, sometimes known as a baseboard, mopboard or floor moulding, are a decorative covering positioned at the bottom of an interior wall to cover the joint between the wall and the floor and add a decorated feel.
Skirting boards are not just for decoration, though; they serve several purposes:
They protect your walls from damage that may be caused by contact (for example, furniture).
They help insulate your property and reduce draughts
They help a room look finished, add character and hide unsightly gaps between the floor and the wall.
But that's not to say that skirting boards are essential. Many modern homes are designed and constructed in such a way that skirting boards are not necessary at all.
Skirting boards are available in a variety of styles, with the most common being Ogee, Torus, Bullnose, Rounded and Chamfered. Other, less common types include Ovolo, Kensington, Victorian, Edwardian, Castle, Chelsea and many more.
Some skirting boards are available rebated, meaning they have a hollow in the backing to allow for cabling to run inside the skirting board out of sight.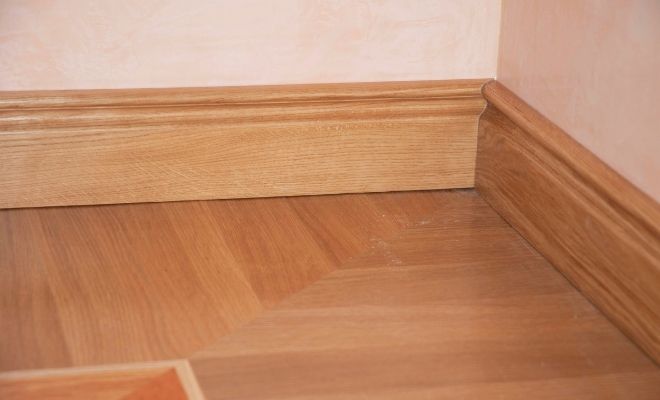 What Does Fitting a Skirting Boards Entail?
Here is what you can expect to happen when fitting skirting boards:
Preparation
Before the skirting boards can be fitted, the room perimeter will need to be measured to ascertain how many metres of skirting board will be necessary. You should allow an additional metre of material for corners where joints will need to be made.
The areas where the skirting is being attached should be cleaned of debris and dust that could otherwise affect the adhesion of the skirting boards to the wall.
The pieces of skirting board can now be cut into the correct lengths. Internal and external corners have slightly different processes to ensure the corners connect correctly:
External Corners
"External corners" refers to corners facing outwards into the room.
Measure the distance between the existing skirting length end and the external corner.
Mark the length of skirting on the top, back edge of the board.
Using either a mitre box or hand saw, the skirting can be cut to the required angle (usually 45-degrees).
Cut the next end piece of skirting at the same angle, going in the opposite direction.
Place the cut edges together to ensure the angles are correct. Adjust with a block plane and sand as necessary.
Internal Corners
"Internal corners" refers to corners facing inwards away from the room.
Starting with the piece of skirting that will form the right-hand part of the joint, cut to length, ensuring the end closest to the corner is cut at a 90-degree angle so that it lays against the wall in the corner.
With the skirting that will form the left-hand part of the joint, cut to length with a 45-degree angle at the connecting edge.
Mark the edge of the corner joint along with the profile with a pencil; you will use this as a guide in the next step.
All material to the right of the pencil line can now be trimmed away with a coping saw angled at around 25 degrees.
Test the corner against the previous piece and adjust as necessary until a clean fit is formed.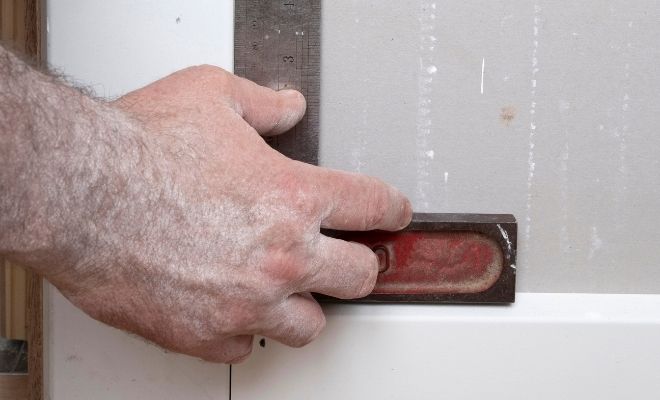 Fixing the Skirting
Grab adhesives are generally used to adhere skirting boards to walls, applied to the back of the skirting.
The boards can now be carefully positioned. If the wall is straight, then no additional fixings may be needed, however, if not, you may require reinforcement along the skirting such as nails or screws depending on the type of wall the skirting is being placed against.
Masonry Wall
Using a masonry drill bit, drill holes along the skirting boards, ensuring they are countersunk so that the screws will recess into the board. Insert wall plugs and tap the screw into place with a hammer until you feel resistance. Then screw into position, ensuring the screw head is below the skirting board and not flush with it.
Stud Wall
Using a hammer, hammer two 40mm nails through the skirting board in-line with the timber wall studs. Make sure to use a nail punch to push the nails below the skirting board surface.
Internal joints should be secured with the square-cut piece positioned first to ensure it is in the correct position. When connecting external joints, it's recommended that glue is applied to the connecting edge of the second piece.
Finishing Touches
Using a flexible decorators caulk or similar material, go along the top of the skirting, applying to any small gaps that have formed. Screw and nail holes should be filled and sanded down. Once dry, glossing can commence where necessary.
Cost Affecting Factors of Replacing Skirting Boards
The cost of replacing skirting boards will vary from house to house. Still, there are some factors that need consideration that will definitely impact the overall costing of hiring a professional to install skirting boards:
Materials
The materials chosen will inevitably impact the cost of replacing skirting boards; MDF is cheaper to purchase than traditional wood, especially when you take into consideration the additional cost of glossing wood once the skirting has been fitted.
Style
As a general rule, the more detailed the profile of the skirting board, the more costly it becomes. This is due to the additional time required to produce the styles in comparison to simpler designs.
Location of Property
If you live within London or the surrounding boroughs it will be little surprise to you that the cost of hiring a professional to install skirting boards are generally above the national average of the UK.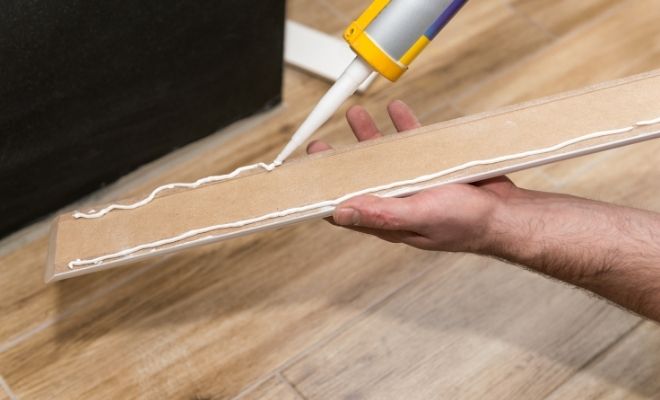 Ease of Access
Preparation is key in saving yourself money here. Ideally, you should clear as much space as possible at your installation site so that your installer has room to move and work without interference. Failing to clear the space adequately before they begin working could see you paying for their time whilst they move things out of their way.
You should also be aware that awkward or difficult to reach areas will cost more to have serviced as they will generally take more time to complete than straight-forward and easily accessed sites.
Work Quantity
The scale of the work required will affect the costing of the work. Larger projects will need more materials and more time to complete. Similarly, complex areas or rooms with multiple corners and crevices will take considerably longer to complete than a relatively square room as there is more preparation work to undergo and more precise cutting may be required.
DIY Skirting Boards
Replacing skirting boards may seem like a daunting task, but it is perfectly acceptable to complete this work yourself as a DIY project if you have the patience and precision for it.
Before you begin, it's essential to consider the health and safety aspect of any home improvement work and take all necessary precautions prior to beginning work to minimise the risk of accident or damage to you or your surroundings.
This includes making sure that your equipment is fit for purpose and that you possess the necessary physical fitness to complete the work yourself. If you are planning on replacing your skirting boards yourself, you will need several pieces of equipment, including:
Fine-tooth saw
Sandpaper
Stable cutting surface such as a workbench
Pencil
Tape measure
Silicone
Grab adhesive
Nails or screws
Hammer
Protective clothing, such as goggles.
You may also benefit from utilising a mitre box if you have one available to you, though the work can be done without one.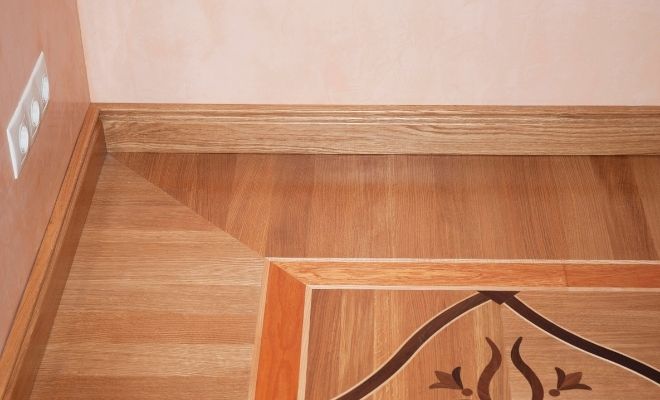 You will need to check for pipes and wires behind the walls before you commence work as piercing or puncturing these can cause significant issues within the home and pose a serious risk to your safety.
Completing the work yourself could see you saving in the region of £200 - £300 or more, especially if you plan on finishing the skirting decoration yourself – but you should decide if this price is worth paying to guarantee a professional and timely finish to the project.
Skirting boards do not need building regulations approval, so there is no need to have the finished result signed off unless you live in a listed building – in which case it is best to contact your local authority for advice regarding replacement skirting boards.
Choosing Skirting Boards
When choosing replacement skirting boards for your home, it's important to consider the materials used, how they function and how they will impact your budget. Below is a list of the three most common skirting board materials.
MDF Skirting Board Costs
MDF, or "Medium Density Fibreboard" is a man-made material manufactured from real wood and recycled materials. The majority of joiners now opt to use MDF skirting boards as they are durable and easy to handle material, readily available to purchase.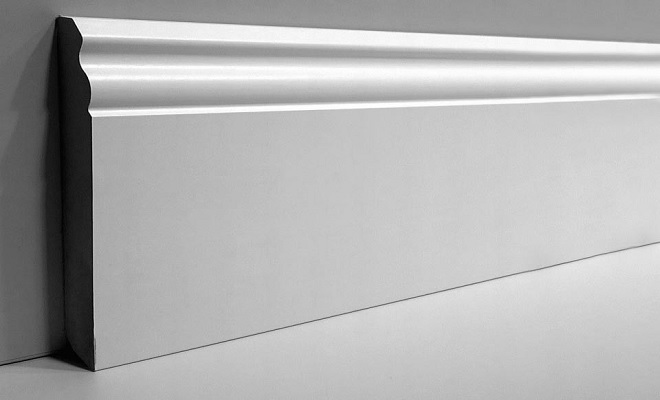 Pros
✔ Cheap and reliable, as well as hard-wearing.
✔ Less prone to warping if they become wet
✔ Many come ready finished - you don't then have to stain or paint
✔ Easy to handle
✔ Environmentally friendly
Cons
✖ May lack the character of traditional wooden skirting
✖ Less suitable for period properties
✖ Less easy to repair than traditional wood
Oak Skirting Board Costs
Oak wood is characterised by its distinct grain pattern and light colouring. It is durable and versatile in its application and manipulation.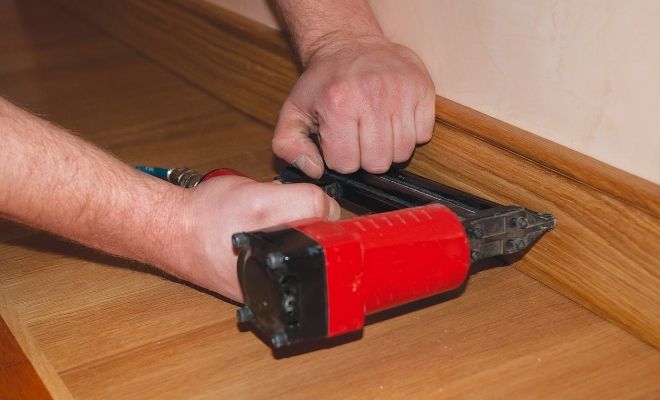 Pros
✔ Can be purchased 'made to order.'
✔ Fits nicely with period homes
✔ Aesthetically pleasing
✔ Can be left in its natural state, or treated
✔ Hard-wearing
✔ Versatile
Cons
✖ Very expensive
✖ May have to be ordered through a specialist, depending on need and criteria
✖ Needs to be sustainably sourced
✖ Not particularly environmentally friendly
✖ May be prone to warping if not correctly treated
Pine Skirting Board Costs
In contrast to oak, pine is considered a softwood and is characterised by its pale appearance as well as its elasticity and strength.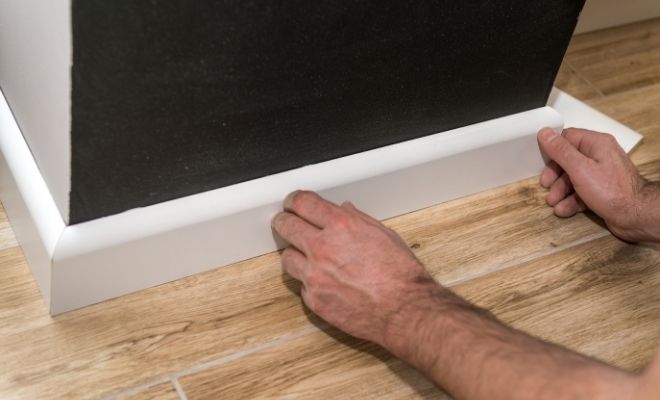 Pros
✔ Cheaper than oak
✔ Can be left natural or stained
✔ Versatile
✔ Readily available
✔ Can be sustainably sourced
✔ Aesthetically pleasing
Cons
✖ More expensive than MDF
✖ Knots are common and can be unsightly
✖ Will need to be primed to offer adequate protection
✖ Less durable than oak and MDF
How Much Does Removing Skirting Board Cost?
Sometimes it may become necessary to remove existing skirting boards from your property, either because:
They are damaged
They no longer suited the home aesthetically
You are updating your property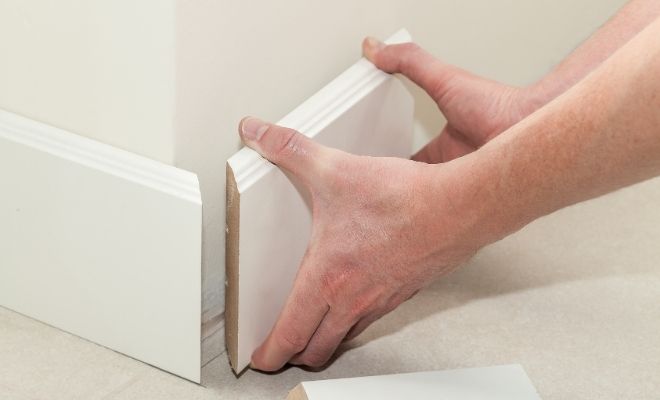 Whatever the reason, hiring a professional to remove skirting boards from your property will likely cost in the region of £50 - £100 depending on the size of the area and how easy they are to remove. In most instances, if a professional is installing new skirting boards at your property, they will dispose of the old ones for you and a fee is included in their quote.
If you choose to remove your skirting boards yourself, be mindful of the condition of the plaster underneath and take precautions to avoid causing harm to yourself or your property. If your skirting boards have been screwed or nailed in place, it's recommended that you try to remove these prior to prying from the wall to minimise damage.
Skirting boards can be taken to your local recycling centre if you are disposing of them yourself. Depending on your local authority, this service may be free or may have a nominal fee.
FAQs
How to Find & Hire a Skirting Board Installer
When choosing an appropriate trader to complete work in your home, whilst it may be tempting to go with the first quote you receive, it won't give you an accurate picture of how much you should be charged for the work, and you may end up overpaying.
It's recommended that for any home improvement work you undertake in your home you get a minimum of three quotes for the work. You can get three free quotes from trusted local traders here.
As well as quotes, references are essential as it will give you a clear idea of what to expect through the process. You should ask friends and family whether they have had similar work done and if they were happy with the service they were provided.
Many professionals will have a portfolio of their completed work available for you to view, which is a good indication of the standard of work they are capable of carrying out. This will also give you an idea of the level of experience your tradesperson will have completing similar work.
Any professional coming into your home to complete a project should hold sufficient public liability insurance so that, in the event of an accident or injury, costs can be recuperated and you won't be left with a heftier bill than you initially thought!
Sources
https://www.diy.com/ideas-advice/how-to-fit-skirting-board/CC_npci_100044.art
https://www.self-build.co.uk/choosing-skirting-boards/