How Much Does a Two Storey Extension Cost?
The average cost of a double-storey extension cost of£60,000 is largely dictated by your location within the country, the size of the space, and how you plan to use the additional space.
If you add a basic double-storey extension with a few windows and no major electrical or plumbing additions, you can expect your extension to cost around £40,000, whereas an extension offering a high-end finish with additional bathrooms or kitchen space will likely cost closer to £100,000 including fixtures and fittings.
The average material cost for a double-storey extension will depend on factors, such as size, materials and finish. Having a double-storey extension will increase the size of your property dramatically, adding several new rooms, so you also need to consider the materials and labour costs involved in the finishing, decorating and furnishing of each room. You should expect your extension to cost in the region of £1,200-£1,800 per m2.
Two Storey Extension Prices
A big factor in the cost of your double-storey extension is going to be the finish you are aiming to achieve with your new space. To illustrate this, consider the type of finish and what it entails:
Basic – The bare essentials.
Average – A mix of basic and bespoke items, such as quality flooring.
Deluxe – All fixtures and fittings are top-quality.
As a rough guide for size estimates, for the purpose of this article estimate extension sizes are as follows:
A small extension double-storey is 30 m2
A medium-sized extension is 60 m2
A large extension is 100 m2
With this in mind, below is a table with the estimated costs of a two-storey home extension with the chosen finish included in the price.
| Job description | Finish | Avg. cost |
| --- | --- | --- |
| Small double-storey extension | Basic | £40,000 |
| Small double-storey extension | Average | £47,000 |
| Small double-storey extension | Deluxe | £55,000 |
| Medium double-storey extension | Basic | £65,000 |
| Medium double-storey extension | Average | £70,000 |
| Medium double-storey extension | Deluxe | £75,000 |
| Large double-storey extension | Basic | £90,000 |
| Large double-storey extension | Average | £95,000 |
| Large double-storey extension | Deluxe | £100,000 |
Extension Cost Per Square Metre
In large-scale projects it's important to understand the rough costing of your build based on its size, to illustrate, here's a breakdown of the average cost per m2 dependant on the size and finish chosen:
| Extension size | Finish | Materials cost per m2 |
| --- | --- | --- |
| Small | Basic | £1,333 |
| Small | Average | £1,566 |
| Small | Deluxe | £1,833 |
| Medium | Basic | £1,083 |
| Medium | Average | £1,167 |
| Medium | Deluxe | £1,250 |
| Large | Basic | £900 |
| Large | Average | £950 |
| Medium | Deluxe | £1,000 |
Whilst the cost of a large-scale, deluxe extension is cheaper per m2, the overall cost is considerably greater than a small-extension with a basic, or budget, finishing.
Cost Breakdown Calculator
Individual costs of a double-storey extension totalling 60 square metres – Total Cost: £70,000
Labour Costs and Time Frames
The average builder will usually charge around £1,200-£1,800 per m2 for a double-storey extension, usually anywhere from £150-£250 per day per labourer depending on their skill level. Keep in mind that a home extension will require more than just a builder; you'll also require an electrician, potentially a plumber and landscapers as well to complete the job, all of which will add up.
The time-scale in which you can expect your double-storey extension to be completed will depend on the scale of the build, but as a rough guide, you can expect the following:
| Size of extension | Duration |
| --- | --- |
| Small (30 m2) | 8-10 weeks |
| Medium (60 m2) | 10-12 weeks |
| Large (100 m2) | 12-14 weeks |
As with all major home projects getting the job done correctly takes time, with set-backs and delays sometimes being inevitable – particularly when juggling multiple jobs from various tradespeople. Below is an estimated guideline for how long the process of building a double-storey extension could take based on a medium-sized extension. You can expect smaller extensions to take a little less time, and larger extensions to take a little more.
| Project Component | Estimated Time Scales |
| --- | --- |
| Building foundations for the extension | 1-2 weeks |
| Drainage installation | 1-2 weeks |
| Erecting external and internal walls | 1-2 weeks |
| Roof installation | Up to 3 weeks |
| Window and door installation | Up to 1 week |
| Electrics and plumbing installation | Up to 1 week |
| Connecting extension to the existing house via wall removal | Up to 1 week |
| Plastering, including setting time | 1 week |
| Decorating | Up to 1 week |
Before work can begin, remember that planning application can take 48 hours for building notice without plans for authorisation, or up to 8 weeks for a full-plan submission including detailed drawings.
Cost Factors of a Double-Storey Extension
There are numerous factors that can affect the cost and time-scale of a double-storey extension that need to be considered before it is undertaken. Consider your options carefully and make a plan for if things go awry, factoring in a contingency budget of around 10-20% of the overall projected cost.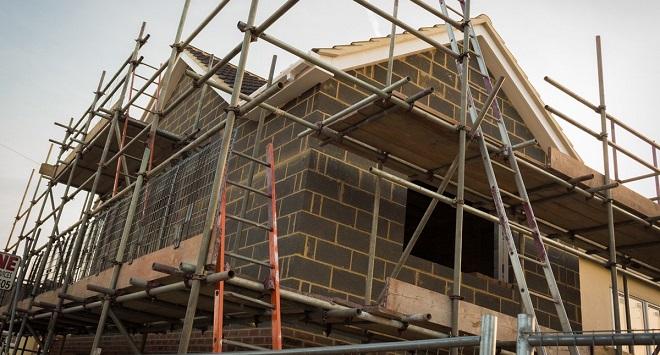 Outlined are the expected trades you would expect to come into contact with and the estimate costings of their work for a medium-sized, average finish build:
Planning, Design and Architect and Structural Engineer Fees – £12,950
Planning and design are integral parts of a home extension, with an initial cost of around £1,000 for plans alone from a trained architect, though if you choose to use them as your project manager, you can expect their fees to cost between 3%-15% of the overall build cost raising their cost to between £2,100 and £10,500 for a £70,000 build.
In addition to this, you can expect extra costs to include some of the following before work can commence:
Flood risk assessment – £600
Tree report, where necessary – £200
Building control costs – £700
Party Wall Agreement – £750+
Planning permission – £200
A structural engineer will also need to be consulted, with a cost of around £500-£1,000 to check that the build will be structurally sound.
Foundations, Drain Work, Brickwork and Roofing – £23,500
You can expect a cost of around £6,000 for foundations for a medium-sized extension. Permission to move a drain can cost between £200-£1,300 in application fees, with the work itself costing on average £5,000. You can expect your brickwork to cost between £5,000 to £8,000 depending on the size of your extension needs. The average roof installation costs in the region of £4,500.
Rendering, Windows, Doors, Patios and Landscaping – £10,000
In all likelihood, your garden will need renovating following adding an extension to your home, as well as the external appearance of the build decorating. Professional landscapers typically charge £100 p/m2 but include most materials and labour in their costings.
In addition to this, it's likely if you've extended your home to the rear that you will need a new patio area laying, particularly if your extension has a door connecting it to the garden – Patios vary in price, but as a typical costing expect a charge of around £1,800 for materials and labour.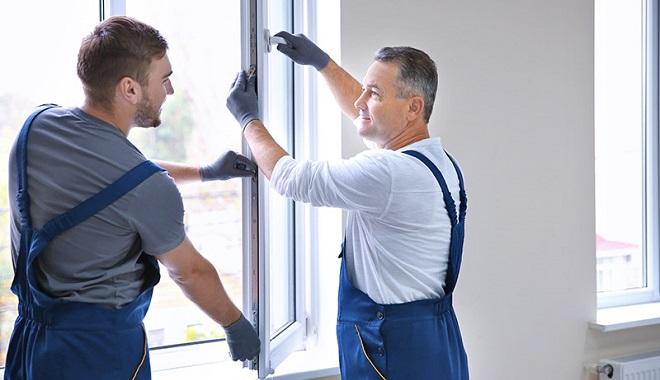 Doors and windows for the new extension, assuming 4 windows in total and 1 external door will cost around £3,500, assuming standard sizes are used, and they are not custom made to the build. External rendering costs will vary depending on whether you are just having the extension covered and the size of the extension, but you should budget around £3,700 including pebbledash and painting.
Appliances, Fixtures and Fittings for Kitchens and Bathrooms – £17,000
Remodelling a kitchen and fitting a new bathroom are not cheap expenses, but it's worth investing in quality items to suit your new spaces and potentially make your home more economical in the process. You should expect a kitchen refit to cost in the region of £10,000 including all white goods, countertops, professional installation and decoration.
A good quality bathroom suite and decoration including tiling and flooring will fall in the region of £7,000 – though in both cases the cost can increase or decrease depending on your budget and quality of the goods chosen.
You'll need at the very least the services of a plumber and electrician, and possibly a gas engineer as well depending on the goods being installed.
Internal Fixtures and Finishing Including Plastering and Decorating – £6,550
As a general rule, the average plasterer charges per hour of an expected job, but in large-scale projects such as plastering multiple rooms, you can expect a quote to be given for the job and not the time taken, so plastering costs in an extension that has added 3 rooms, as an example, will likely cost in the region of £700 to complete.
Painters and decorators on average charge £150-£200 a day for their work, which typically includes applying two layers of quality paint per wall and is usually completed over two days to allow for drying time. In some instances, where the project is large scale, you can expect decorators to work in pairs in order to cutdown the time required on-site.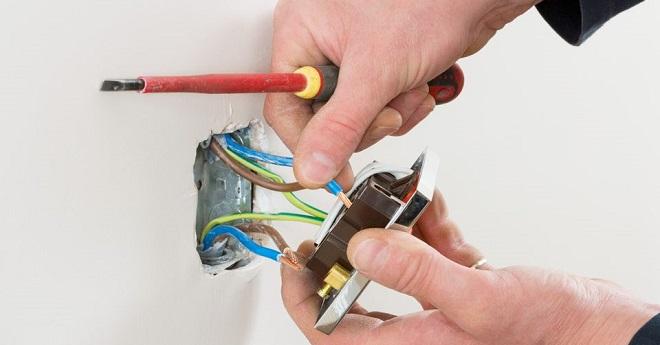 An electrician will charge around £230 per day for their time, but due to health and safety, many work in teams of two, and for a larger extension may require more workers again. There will be some discrepancies between the cost of electrical work based on the quality of fixtures and fittings.
As an example, the cost of a chrome finish double socket could set you back at £15 each, with white single sockets only costing around £4 each, so consider this whilst budgeting for your extension as it all soon adds up and is an additional cost to the electricians' time.
In addition, your home electric board will need to be checked to ensure it can handle the additional stress of the extensions' required electrics or whether a new circuit will need to be added, plus the addition of an RCD if needed which will come with an additional cost to be aware of.
You will also need to consider whether your current home boiler will be able to handle the additional demand placed on it with the extension size being added. Typically, the cost to replace a boiler is in the region of £2,500.
Planning Your Extension
There are multiple points to consider when planning any home extension before work begins; being aware of them means you can make contingencies and avoid sudden surprises that may cause delays or harm your budget:
You should weigh up whether the proposed extension will actually add value to your home and should be aware of the difference between market value and property price ceiling in your area and the impact this will have on your costings.
Make sure to set goals that are achievable with the budget you have in mind, and plan a contingency fund of between 10-20% of your overall projected costs.
When planning your extension, carefully consider how you want the new space to function; including the layout of your new floorspace and access to it, as well as how it will change the function of your existing space.
Be aware that if your extension overlaps existing drains or comes into close proximity, you may need permission from your local water board to relocate your property drainage system before any work can be carried out.
Consider whether your current boiler and current electrical circuit will be able to handle the additional work required for the new space or whether alternations will need to be made.
You may need several surveys to be taken in order to make sure your proposed extension is safe to undertake, including flood risk assessment, soil type survey to indicate the most appropriate foundations and tree survey.
Consider access to your property and your extension location; difficult to access areas may cause delays in the build as it will make moving materials to and from the site more challenging, and may involve some items having to be taken through your home rather than around it.
What Does a Double Extension Entail?
Outlined below is a guide of what to expect when undertaking a home extension:
Planning - Step 1
You will need to set plans for your new layout. Ideally, you will need an architect or structural engineer to help with the design plans to ensure it is both structurally sound and in-line with your desired aesthetic and budget.
You'll also need to investigate whether you need planning permission depending on the size and location of your new structure, along with its proximity to neighbouring properties and if a party wall is involved.
Groundwork - Step 2
Your foundations will be measured and dug out in-line with your floorplans. Building control will need to visit the site to check that the work is satisfactory and advise if reinforcement needs to be laid within the foundations. Your pipework and drainage will also be modified at this stage before concrete is poured.
Typically, there will be a need for some hard landscape work as the new build will extend into the garden space, potentially with a new door for external access; therefore, a new path or patio area will often need to be formed. It is best to landscape early on in the project as it gives new plants a chance to establish themselves in the plot.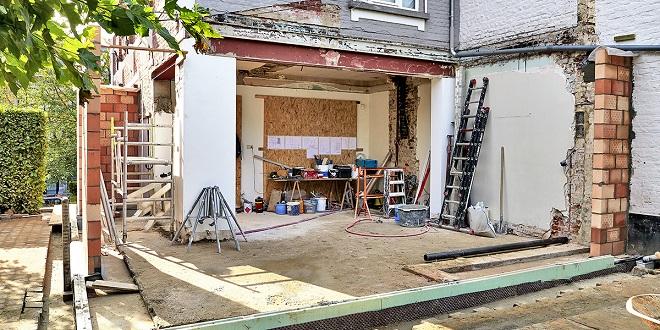 If the new extension is going to extend into an existing garage or parking area, then some thought will also have to be given to alternative parking arrangements which may include laying a new driveway.
Main build - Step 3
Once the foundations are set, the external walls for the extension can be built. It is more than likely you will require scaffolding to erect a double-storey extension, so remember to budget for this.
Once the frame is in place, the internal walls will be erected, and the roof construction and covering will be installed. Following this, windows and doors will be fitted, as well as guttering and external pipework for the property. At this point, the structure will be weather-proof.
Fittings - Step 4
Now that the structure is weatherproof the 'first fix' carpentry, plumbing and electrics and be carried out internally across the new space – so any new bathrooms or kitchen extension spaces will now begin to take shape, with required plumbing routed to the desired location according to your layout plans and adequate electrical wiring is installed including lighting needs and plug socket locations.
The extension can then be knocked through, combining the two spaces, and usually involves installing steel joists to reinforce the demolished wall-space, or a stud wall can be erected depending on your design plans.
Plastering will commence and once dried decoration can begin including painting, wallpapering, tiling if needed and floor laying. Your new electrics will go live, and any plumbing connections will be completed.
Finish - Step 5
Once the decoration is complete, any fixtures will be installed, for example, if you have had a kitchen extension, and radiators will be connected. Paperwork will be signed off by building control.
Cost of Extending a Kitchen
One of the most common rooms extended is the kitchen, either because the existing space is not large enough or because the homeowner wants to incorporate a multifunctioning kitchen diner space.
A new kitchen could cost you around £10,000 in addition to the extension of the building itself, which can cost between £30,00 -£50,000 depending on your location within the UK, the size and complexity of the build and chosen finish.
Kitchens can be a great selling point for homes on the market, but try to keep it in keeping with the rest of the home; a traditional building with high-end, overly fancy kitchen accessories will likely deter potential buyers. If you're extending and remodelling your kitchen, it may be worth replacing older white goods with more energy-efficient models.
Cost of Extending a Bathroom
In today's markets, many homebuyers expect a minimum of two bathrooms within a property, with additional bathrooms becoming a bonus. A new bathroom suite can start from as little as £700 to purchase, plus installation charges, but can increase dramatically if the entire bathroom is being overhauled to include a new suite, tiling and flooring to around £3,500.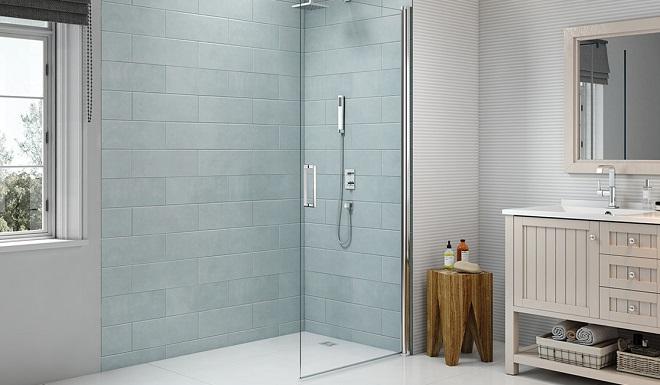 Wet rooms are becoming increasingly popular due to their sleek design and the practical implications, particularly for those with mobility issues or the elderly and are no longer restricted to ground-floor installation, so it might be worth investing in one if it fits your budget and you're considering property resale value. Wet room installation prices start at around £5,000.
Cost of Other Trades
It is likely your home extension will require a variety of tradespeople to complete all the work necessary. During the extension process you are likely to encounter the following:
Builder
Depending on the size and complexity of your extension, the average cost of a builder is around £150-£250 a day. To ensure the right builder, as with most tradespeople, it's best to shop around and get quotes before settling on a decision of who to hire.
It's also recommended that you choose a builder who has previous experience with similar extensions as they will be more aware of potential issues that could occur during the build process.
Roofer
As the name suggests, a roofer specialises in roof construction. Charging in the region of £150-£225 a day, they will assist in the design and installation of your new extension roof.
Plumber
Depending on the extension you may require a plumber, particularly if you are having a kitchen or bathroom extended or built; a typical plumber charges around £150-£200 a day for their services.
Electrician
No matter the size of your extension you will most definitely need an electrician to install new wiring and ensure your current system is able to handle the additional output and that a Residual Current Device is installed in-line with current IET Wiring Regulations.
On average, an electrician will charge anything between £120-£350 a day for their time, but this varies greatly depending on your location, with electricians based around the London area costing considerably more than elsewhere within the UK. It's best to get quotes from various companies before committing.
Kitchen Fitter
Assuming your extension includes an extended kitchen, and assuming you purchase an 'off the rack' kitchen, you can expect a kitchen fitter to charge in the region of £120-£160 a day to install your new kitchen units. In contrast, a kitchen specialist will oversee the bespoke design, construction and installation of new kitchen units, with their services inclusive in the kitchen cost.
Joiner/Carpenter
If your extension involves woodworks it will likely require a joiner or carpenter to complete. Typically costing around £130-£180 per day. Installing cladding, wooden floors and bespoke furniture such as fitted wardrobes all come under joiner jurisdiction.
Plasterer
Responsible for installing plasterboards on walls and ceilings, as well as skimming on-top for a smooth finish, the typical plasterer will charge in the region of £100-£200 per day. Where necessary, many plasterers are capable of applying render to your external walls as well, though in some cases you may be required to seek a specialist.
Painter and Decorator
Depending on the scale of the decoration job required they either work by themselves or in pairs, and usually charge around £150-£200 a day to apply two layers of good quality paint. Because of the drying time between layers they are often required to visit twice, so it makes good financial sense to ask them to decorate multiple rooms at once to save yourself additional outlay in the future.
Floor Fitter
Whilst you could save money by installing your own floors within your extension, it may be worth hiring a professional to do the job as it will be more time-efficient to completing the extension as a whole. On average, flooring specialists typically charge around £150-£200 a day and are capable of working with a number of mediums including carpets and tiling.
How Much Can I Extend By?
Whether you're considering a rear extension or wrap-around, extending your home is subject to rules and regulations that you must follow; failing to comply could cost you thousands of pounds to rectify. Outlined below are some of the key points to consider when building a double-storey extension under 'permitted development', which does not require planning permission to complete:
Double-storey extensions must not extend beyond the original rear wall of the property by 3 metres.
Cannot exceed more than half the width of the original house.
The extension must not be any closer than 7 metres to rear property boundary.
The eaves height must not exceed the height of existing eaves, or exceed a height of 3 metres if within two metres of the property boundary.
Roof pitches must match the existing house.
Materials used should be similar to those of the original house.
For more information, you can visit the planning portal here, or read the technical guidance document provided by the government here.
Rules on House Extensions
If planning a rear extension on your home, you should be aware that permitted development only allows an additional length of 3-metres from the original back wall of the house for a double-storey extension, up to half of the width of the original property, and is not permitted to be within 7 metres of the rear property boundary.
If you are planning an extension to the side of the house you can extend to up to half of the original house width, providing your property boundaries permit this; you will still be required to leave a space of two metres between a detached neighbouring property, and you are not permitted to extend your home any closer to surrounding roads.
Planning permission is required for any extension that plans to work outside of these terms; if you're unsure, it's best to seek advice from your local authority.
Choosing Where to Extend
Without planning permission, you can find yourself limited to the spaces within your property that you are able to extend, but it is by no means impossible and there are plenty of expansion options available.
Generally speaking, home extensions are built to increase living space in social areas such as living rooms and kitchens, as well as bedroom spaces and to add additional amenities such as bathrooms, garage space or conservatories.
Due to building regulations and restrictions with permitted development, many homeowners opt to have their extensions build either to the rear or the side of their property as it can be a quicker and cheaper process than having to go through planning permission for additional living space to the front of the property, or larger home extensions.
In some instances, it's recommended to consider extending into your basement area, in the case of terrace housing for example.
Planning the Roof
As outlined above, when planning an extension even the roof is subject to limitations. The lowest point of the new eaves where they meet the house, and are not overhanging, must not exceed the height of existing eaves, or must not be higher than 3 metres if within two metres of the property boundary.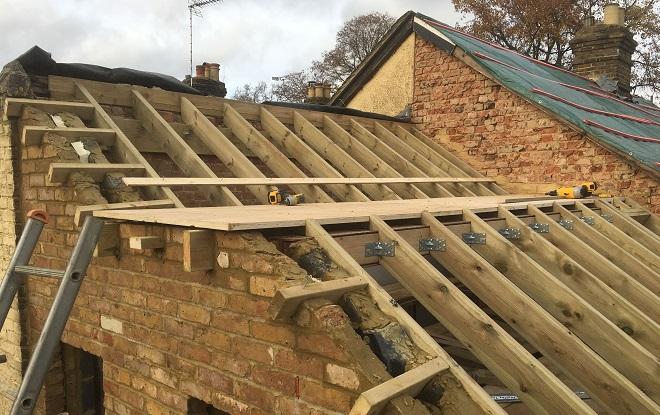 In addition to this, the new roof must match existing roofs in terms of pitch and materials where applicable, unless you are installing a flat roof. A good, reputable architect and roofer will be aware of these constraints whilst designing and installing your new roof.
Should I Get a Double-Storey Extension?
Over time as your family grows you may find that your current home starts to feel too small for purpose. Rooms can quickly start to feel smaller than they used to and before long many homeowners start to question whether they should move somewhere bigger, or build an extension.
Sometimes the decision is pretty straightforward, after all, if you live in a flat with no garden, there is little point considering an extension! But if you have a house with outside space, extending your property is a possibility.
Whether an extension is the best idea really depends on your location and the financial implications of moving home versus extending. If you live in a city or other highly desirable area where real estate is sought after, then the reality is that extending is usually the sensible thing to do, at least from a purely financial point of view.
But the extension does need to be well planned and professionally constructed; nobody really wants a bigger house with no parking or garden area, so you need to consider the resale value and desirability of the finished project.
Single-Storey vs Double-Storey Extension
Assuming the extension comes under permitted development, the type of extension you choose will come down to multiple factors, with each type having its own pros and cons.
If, for example, you want to keep costs down but want a kitchen extension, it's likely that a single-storey extension will suit your needs and budget far more efficiently than the added cost that comes with a double-storey extension.
Plus, a single-storey extension is permitted to extend 4 metres from the rear wall of the property, as opposed to the 3 metres permitted in a double extension which gives way to a potentially larger space to be utilised.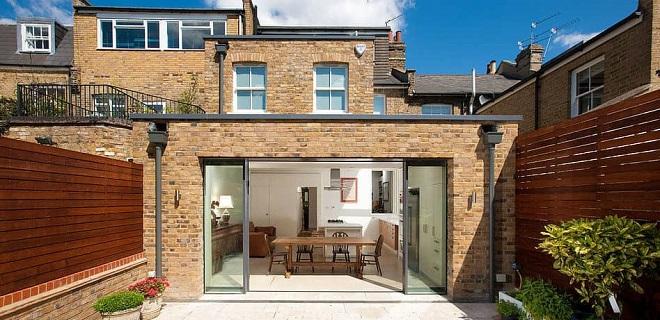 On the other hand, whilst a double-storey extension is more limited in its permitted depth from existing rear wall, it still follows the permitted guidelines for extensions built to the side of the house.
A double-storey extension potentially doubles the amount of floor space gained, where foundation and roofing costs will remain the same, adding an additional floor to an extension is relatively cheap compared to the projected singe-storey costs anyway, so it may be worth investing the extra money and creating more overall space within your home.
Do I Need to Hire an Architect?
Whilst hiring an architect isn't a legal requirement, there are benefits of having one on your construction team. Architects are highly skilled professions that have undergone years of training in areas such as building regulations, design and project management to qualify.
This means they will be well equipped to handle a multitude of issues or problems that may occur during the design and build process, be able to offer sound advice regarding any questions or queries you may have with the build and will be able to keep close to budget set out.
The price of your architect will vary dependent on their duties. For plans alone, you can expect a charge beginning at around £1,000, whereas if you are hiring an architect to oversee the project from drawing to completion, they usually charge a fee based on the overall building cost of between 3%-15% depending on the complexity of the project. So, a build totalling £70,000 would cost between £2,100 and £10,500.
Common Problems with a Double-Storey Extension
Problems with extensions almost always occur due to the homeowners not getting professional advice (or not following it) or, trying to save money by going the DIY route or using unqualified, cheap builders.
If professionals such as architects are consulted and plans are drawn up properly, then reputable builders are hired, the chances of things going badly wrong are greatly reduced, and in the unlikely event something does go wrong, then at least reputable architects and building companies will be fully insured and will be able to handle issues that arise.
You will need to inform your insurance company if you are planning a home extension, as otherwise your insurance will be invalid in the case of an accident or damage.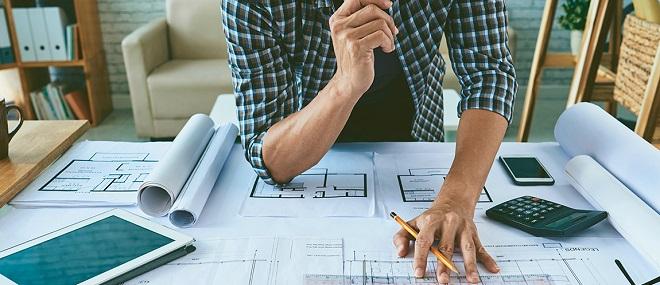 Problems can also occur during the extension project if you are unclear with your design vision or timeframes that you expect work to be completed in; if you are project managing the build yourself you will need to make sure you are organised and in contact with relevant companies and authorities as the build progresses.
This is to ensure your materials and work is completed in a timely, but correct, fashion – as well as ensuring your paperwork is in order and that any relevant permissions and checks have been granted before and during the build.
Another potential issue to consider are neighbours; whilst you may get on well with them ordinarily they may have issues with your proposed building plans, particularly if it has potential to impact on their privacy – it's best to keep your neighbours informed throughout the process to avoid sudden disruptions to your build plans.
Time Constraints
There are numerous factors that can have an impact on timings when it comes to constructing a double-storey extension that you should keep in mind both during planning and building processes
Access to the extension site can cause time delays in construction, difficult to access areas are likely to cost more time in manual labour moving items to and from the site by hand than if they can be delivered by machinery.
Delivery of appropriate materials needs to be managed effectively in-keeping with your time-scales.
Seek approval from relevant authorities and parties as soon as possible; failing to do so could see your project on hold whilst authorisation is being sought.
Changes to your construction plans can cause delays if it means having to reconfigure space usage and materials needed; for example, if you decide to add a bathroom to your extension after the plastering has been completed.
Adaptations to the existing property can cause time delays, such as having to relocate drains and obtaining permission from the local water board to do so.
If you are unable to find alternative accommodation during the build you yourself may cause delays in the build as labourers and fitters will be working around your life and personal needs.
Foundations to your extension can be affected by the soil type on your plot and will dictate the most appropriate sort to use; trench-fill, strip or raft. The type of foundation needed will each come with their own time-scale for completion.
You may find that particularly severe weather can affect your build-time as well.
Will a Double Extension Raise my House Value?
The short answer is yes, a double-storey extension will increase your house value, but an important factor to consider is the 'Return on Investment' (ROI) when planning the structure. The Office for National Statistics (ONS) offers this handy calculator to determine how much value your extension could be worth based on your postcode, but doesn't take into consideration the quality or purpose of the added space.
A poorly constructed or ill-thought-out home extension could deter potential buyers from investing in your property, particularly if the space is not seen as a benefit to the home. Creating a very spacious kitchen space is great, but not if it overshadows the rest of the living space in contrast.
Similarly, if the overall finish of the extension does not match the standards of the rest of the house potential buyers may be put off as they will see the contrast between spaces and have to weigh-up refurbishment costs against the home value itself.
You should note that although the extension will add value to the property, it may not increase the actual selling price of your home – you may find your property is subject to the ceiling price for homes in your area, so although the extension will add living space, which is desirable, you may find that you are unable to recoup the costs of the extension.
This can be due to the fact that the ceiling price for your area is dictated by factors such as transport links and local amenities.
Planning Permission for Extensions
Planning permission is required when a proposed property extension does not fit the criteria of permitted development, in terms of aesthetics and environmental impact. If your house is a listed or graded building, or within a conservation area, you will need to apply for planning permission, or at least listed building consent, regardless of the size of the extension.
The cost of planning permission depends on the type of work requested, as well as the location within the UK; for fee calculations based in England you can visit the planning portal.
For elsewhere in the UK, you will need to contact your local planning authority for application fees, though you can expect a charge of around £200 and usually take 8 weeks for a decision, though this can increase to 13 weeks if the plans are particularly complex.
Your planning permission may be rejected if it has an impact on the local environment or neighbouring properties, including loss of light and loss of privacy to your neighbours. It may also be rejected if the local planning authority deems the structure will place too high a demand on local infrastructure such as waterways, or if the extension is not in keeping with the original buildings' character.
Failing to receive planning permission, or building an extension despite a rejection, could see an 'enforcement notice' being served in which you will have to undo all changes that have been made to the property. It is illegal to ignore an enforcement notice, though you can appeal against one if you feel it has been unjustly served.
Building Regulations for Extensions
In contrast to planning permission, building regulations deal with the technical and structural details of a building, ensuring they are fit-for-purpose and safe to use. As a general rule, the following items are subject to approval and inspection:
Doors and windows
Drainage
Foundations
Electrics
External and internal walls
Roofs
In addition, additional bathrooms or kitchen extensions will need building regulation approval, particularly in relation to drainage and electrical usage, as well as adequate ventilation and fire safety.
Party Wall Agreement
A 'party wall' is a wall on the boundary of two properties that are shared. In the case of a double-storey extension you will need to seek permission from your neighbours to carry out the work that connects this wall to the extension.
You must give notice to your neighbours between 2 months to a year prior to building work commencing and must include a plan of the work to be carried out. Whilst you can talk to your neighbours about the work, written consent is needed before work can begin.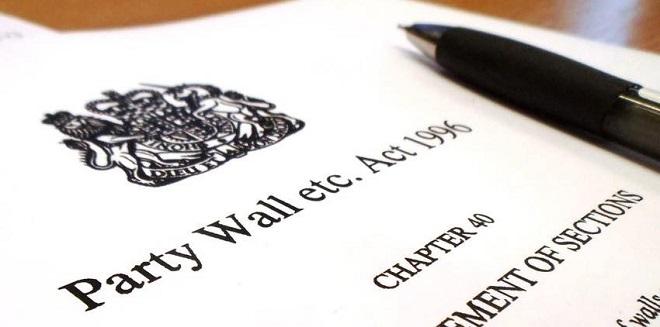 Your neighbour must respond within 14 days of notice being issues, and have the right to consent, refuse or serve a counter-notice in which they can request additional work be carried out at their own expense if it to their benefit.
In the case of a dispute you must appoint a party wall surveyor to settle construction disputes between yourself and the neighbour; you will then be issued a 'party wall award' which outlines the work to be carried out, how and when it will be carried out and outlining any additional work that may be required.
Controlling Extension Costs
The cost of a home extension can add up quickly, but there are things you can do to help control them and minimise the impact on your budget. Some examples of how to help lower and control your costs include
Agreeing prices and payment schedules before work commences – By doing so, you can budget your money accordingly; it also sets the precedence that work needs to be completed to a standard before the pay-out, which keeps builders and tradespeople focused on the task at hand.
Keeping your design simple – In most cases, a simple design is cheaper in terms of construction than a more complex one, and generally take less time to construct than one consisting of obscure angles and curves; though if this is true to the aesthetic of the original build, it is worth keeping this in mind and budgeting accordingly.
Stick to your design plans – This one may seem a little obvious, but changes to your plans once they've started can have a huge impact on both your budget and your time-scales, so make your plan, make sure you're happy with it and stick to it as closely as possible during the build.
Project management – Although it is a time-consuming role in itself that requires patience and management skills, if you're able to manage your own build project you can save a fair sum of money in comparison to hiring a professional to oversee the work.
Demolition costs – Where appropriate DIY demolition will help reduce hired labour costs; if there is an intervening garden wall, patio area or landscaping that you are capable of removing yourself you won't have to pay for someone else's' time to remove it, and in most cases these changes can be made prior to building starting which can cut-down your projected build time.
Preparation – In a similar ilk to demolition, on-site preparation that can be completed beforehand yourself will help reduce labour costs and time-on-site for your tradesmen – If you're unsure, ask your builder what you can do to assist.
Buying materials – Shopping around may seem time-consuming, but it's the best way to ensure value for money. You may be able to buy needed materials wholesale which has a reduced cost compared to buying components individually, or purchase items directly from manufacturers rather than traditional shopping outlets.
Cleaning and waste removal – Rather than paying your tradespeople for post-work clean-up it may be more cost-effective to do it yourself; hiring a skip and moving waste yourself may be more cost-effective than having multiple trades removing their own wastage.
Difference Between a Quote and Estimate
There is a huge difference between a quote and an estimate in terms of what they entail and how they are calculated.
Generally speaking, an estimate is a guideline price for work to be carried out, usually given without full-details being known but including some details.
A quote, on the other hand, is an exact price for the work to be carried out, including the cost of materials and labour, and importantly, includes the cost of VAT where applicable.
You should always get a written quote from your supplier as can form the basis of a legally binding offer, meaning they cannot come back to you once the work is complete with an increased price, unless additional work has been agreed and carried out accordingly. Again though, you should get a quote before this begins so that all parties know where they stand.
Choosing the Right Builder
Ensuring you have the right builder for your job can give peace of mind during such an extensive project. You should always seek multiple quotes from various companies to ensure you're getting the best value for money and the right level of professionalism.
Many companies will have a portfolio of work carried out, which can be a good indicator whether they are a suitable candidate to complete the work. Similarly, it is advised that you talk to people who have had similar builds to the one you are seeking for advice and recommendations, and potentially answer any questions you may have prior to starting the work.
Three-storey Extensions
It goes without saying that you will need a roof installing on your new extension, but it may be worth considering using this as an opportunity to convert your two-storey extension into a three-storey extension.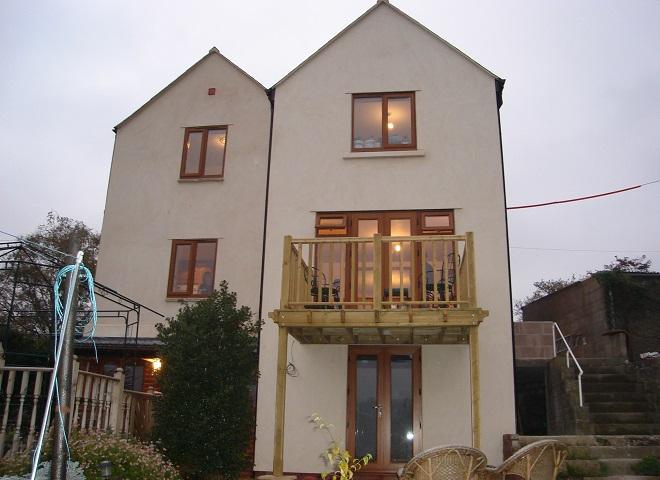 By building up into the attic and creating a loft conversion you can add even more living space within your home. Loft conversions on their own can cost up to £30,000, but as you're already having work done on-site this could be incorporated into your design, which could lower the costs significantly with the relevant labourers already being on-hand with the rest of the project.
If you're unsure whether this is right for you and your property, there is no harm seeking the advice of a local estate agent or asking for an estimate from your builder.
FAQs
Sources
https://www.self-build.co.uk/extension-cost-guide/
https://www.planningportal.co.uk/info/200130/common_projects/17/extensions
https://www.gov.uk/government/publications/permitted-development-rights-for-householders-technical-guidance
https://www.gov.uk/planning-permission-england-wales
https://www.gov.uk/party-walls-building-works
https://assets.publishing.service.gov.uk/government/uploads/system/uploads/attachment_data/file/830643/190910_Tech_Guide_for_publishing.pdf
https://www.theguardian.com/money/2013/mar/14/home-extensions-plans-party-wall
http://www.extensionbuild.co.uk/