How Much Does an Extension Cost?
First, let's discuss what can dictate the price of a single storey extension...
The average cost of materials for a single-storey extension will vary due to many factors, mainly the size of the extension, but also the overall finish.
Many homeowners these days are going for rear extensions with open plans and large glass windows.
These glass windows are very expensive and can increase the price by 10's of thousands and if you're on a budget, it's certainly worth considering.
We're not just talking about large glasses windows though!
How much will a single-storey cost exactly, overall?
A general rule of thumb for the cost of extensions is around £1,000-£1,500 per m2. Thus, the difference between a 25 sq. m extension to a 30 sq. m extension will be at least £5,000.
Another cost factor is...
The use of the new extension. Commonly, homeowners use rear and side extensions as kitchens, which come with their own associated costs as most new kitchen suites will set you back at least £3,000.
An extended living room however, will likely just need new furniture purchasing for it.
Next up - bathrooms! How much can you expect to pay?
Bathrooms are often incorporated into an extension also, with a new bathroom installation costing anywhere from £1,000 to £10,000.
Single Storey Extension Prices
Below are some estimated costs of a single-storey extension:
| Extension Size | Avg. Cost |
| --- | --- |
| Small Single Storey Extension - 15 m2 | £17,000 - £18,000 |
| Medium Single Storey Extension - 25 m2 | £30,000 - £32,000 |
| Large Single Storey Extension - 45 m2 | £40,000 - £45,000 |
Additional Costs
If you're on a budget it's worth considering any additional cost that might be included.
We've created a list of common additional costs to expect when building a single storey extension below:
Cost Breakdown Calculator
Individual costs of single storey extension at 25 m2 - Total Cost: £30,000
Labour Cost and Time Frames
Did you know...
Labour costs can make up to 50% of the overall single storey extension costs?
Shall we discuss daily rates?
The average tradesman will usually charge around £150-£250 per day in labour and for an extension job, there will likely be at least two tradesmen on site every day, whilst you can expect as many as 3-6 workers during the excavation and building stages.
But what tradespeople will you need to hire exactly?
For a single-storey extension, you will need a few different trades to complete your job. An architect and a structural engineer are going to be needed to help with the planning applications, reports and to follow relevant building regulations.
Builders and roofers will be needed of course, as well as an electrician and plumber or heating specialist for all of your energy and power requirements.
Finally...
You'll want it looking pretty so you'll need to hire a plasterer, decorator, tiler and floor fitter.
After hiring all the tradespeople - how long can a single storey take to build?
In terms of time frames, most extensions take at least 2 months, with weather and scheduling issues easily lengthening the process past the 6 months mark.
For a more accurate time frame - check out the table below:
| Extension Size | Duration |
| --- | --- |
| Small Single Storey Extension - 15 m2 | 7-9 weeks |
| Medium Single Storey Extension - 25 m2 | 8-10 weeks |
| Large Single Storey Extension - 45 m2 | 10-12 weeks |
What a Single Storey Extension Entails
If you find yourself stuck for space in your household and needing some extra room to alleviate the claustrophobia, then you essentially have two options:
Move house.
Extend the property.
Making the right choice is obviously a big deal that could save you a lot of money, time and stress!
Extending your home is often a cost-effective investment - but not always.
The location and demand in your area will often tell you if it is financially feasible to add an extension.
Building costs for an extension will also depend greatly on location as well as the size and the type of extension you will be planning.
Remember...
While moving house can be stressful and inconvenient, so too can extending your property. But for many, extending your current property is a cost-effective option that will save you from the mental torture that is the house buying and selling process!
The first step with any proposed extension is to work out your budget!
Be realistic about how much you can afford and get an idea from local builders on typical per square foot costs.
Don't forget...
Factor additional costs for fixtures and fittings, a decorating budget and professional fees.
Be aware that there are often unforeseen expenses involved in building work when you come across something you weren't expecting before the work started, so always have a contingency fund of at least 10%.
Next...
Check whether or not you need planning permission with your local planning authority.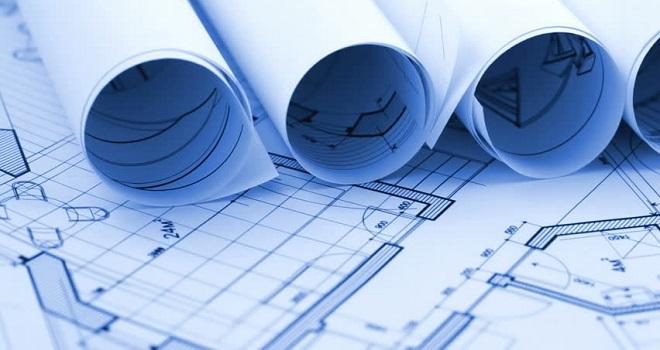 If planning is required, consult an architect and have professional plans drawn up. A major part of the project will be finding a reputable builder. Good builders are usually in demand so you need to book one in as soon as you can.
Even if you don't require planning permission, building regulation approval is essential, so your builder must make sure the local authority checks the work and ensures everything conforms to minimum standards so the building inspectors can sign it off.
What if you're thinking of selling your home?
You'll need evidence of building regulation approval when you come to sell your home in the future.
Before you start any building works, you must let your insurer know about any changes being made to the property as if your insurer isn't told about your plans, the home insurance policy may be invalidated.
Reducing The Cost of Your Extension
Are you worried about going over your budget?
An extension, even a simple single-storey extension, is still a major job and not really suitable for a DIY project.
However...
There are ways to save money by doing at least some of the work yourself. For example, the excavation for the foundations is pretty straightforward and can save many hours of expensive professional labour.
Then once the skin of the building is in place, much of the internal finishings like decorating, flooring, tiling, adding blinds and so on can be tackled by the average handyman which will greatly reduce the overall costs.
But for the drawings and plans, the bricklaying, the roofing, the electrics and the plumbing and any plastering - hire professionals and save yourself major headaches and the possibility of costly building mistakes.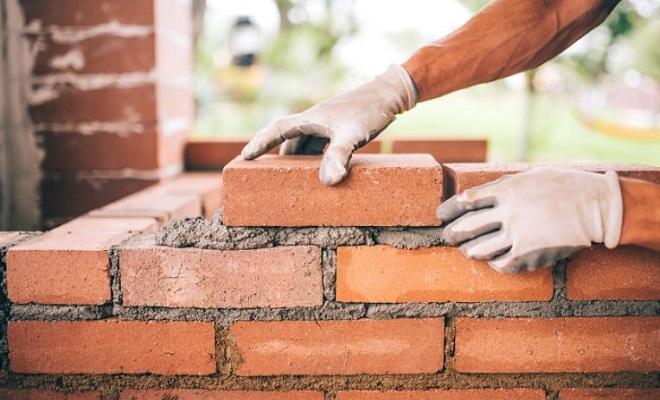 What are the major causes of increased costs?
Problems with extensions invariably boil down to poor planning and/or cost-cutting. When extensions are professionally designed with architects drawings and then constructed using reputable builders - serious problems are not common.
On the other hand, when homeowners try to save money by doing much of the planning and drawings themselves, along with hiring the cheapest builders possible - there is a good potential for the sort of disastrous problems that could have your story being featured on TV as a cautionary tale!
Will a Single Storey Extension Add Property Value?
Increasing the living space is an almost foolproof way to increase the potential value of your home, so adding an extension will likely add value to your house but there are a few caveats.
Although extensions will increase the square footage of living space which usually adds value, you need to consider:
The ceiling price - the maximum amount a house in a specific area will be worth.
Essentially, people prefer to buy the smallest house in the best street, rather than the biggest house on the worst street!
Before you decide to add an extension, check prices in local estate agents to estimate the ceiling price for your property.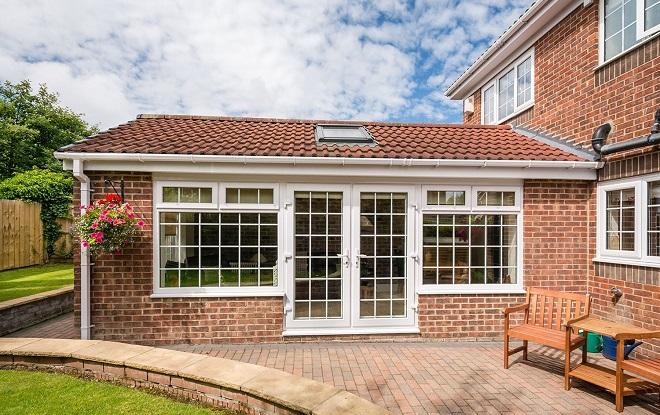 You also have to consider the relative cost of the extension due to complexity.
For example:
If the house is on sloping ground extra work will be required for foundations that could make the extension more expensive relative to the perceived added value.
In any case for an extension to add value the work must be done by qualified professionals to a high standard with all building regulations and planning permissions approval in writing. A cowboy extension without the necessary paperwork will actually reduce the value of your property!
Lastly...
If the reason for the extension is just to add value to sell on, then you could consider just getting the planning permission in place. This will make the property more desirable and buyers who want are looking to extend will pay more for the property.
So you can gain some added value without all the disruption and mess!
Building Regulations and Planning Permission
Planning permission is not required for building an extension as long as the new extension meets certain criteria. The main criteria are listed below but for a comprehensive listing, you should contact your local planning department:
The highest point on the extension is not higher than the highest part of the existing house.
The total ground area including the extension and any other buildings excluding the original house, does not exceed half the total area of the property.
The eaves are no more than 3 metres tall if any the extension is within 2 metres of the property boundary.
Single-storey extensions must not extend beyond the rear wall of the original house by more than 4 metres for a detached house or 3 metres for a semi-detached or terraced house.
The extension cannot extend beyond any wall facing a road if it forms the principal or side elevation of the original house.
The materials used on the exterior of the extension are of similar appearance to the existing house.
If you live in a house which is a listed building, you will almost certainly need Listed Building Consent for any building works. If the extension is within the curtilage of a listed building you have to submit a planning application unless listed building consent has already been granted.
So, in summary...
If you were wondering whether single-storey extensions need planning permission?
The short answer is not usually, as long as your extension is of average size and does not take up too much garden area. Even in a conservation area, you are permitted a small single-storey rear extension without planning. But you should always consult your local authority in any case before carrying out any work!
All extension projects must comply with building regulations so you (or your builder) will need to submit an application to your local authority's building control department.
Note: that some building contractors are building control certified, so they can carry out work without the need for applications to the building control department.
Single Storey Extension in Conservation Area
Let's discuss what a conservation area is!
Conservation areas were introduced in the UK back in the late 1960s and today there are almost 10,000 of these areas. A conservation area is designated and managed by the local authorities under the 1990 Listed Buildings and Conservation Area Act.
The purpose of conservation areas is to protect and enhance those areas of special architectural or historic interest, while at the same time placing development control on new building works to minimise the loss of the existing built and natural environment.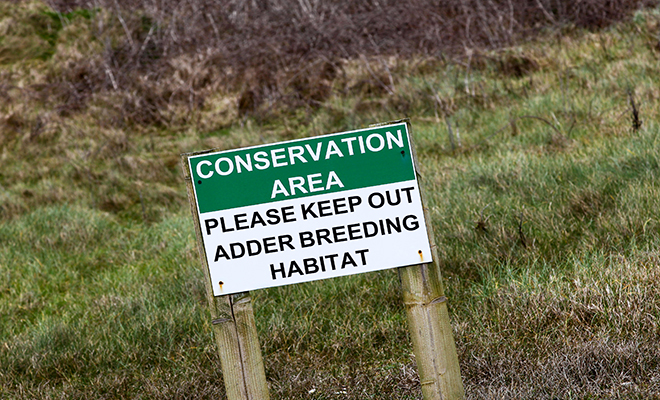 There are many different types of conservation areas and they are not all posh country estates! They can include older city centres, towns and villages; as well as areas around significant historic landmarks.
Many local authorities have specialist conservation officers who will act as the case officer for all consent applications in conservation areas, but in some councils, the planning officers also act as conservation officers.
If you live in a building in a conservation area, then you need to consider that the basic conservation principle is to enhance and preserve the area.
So does your planned project enhance and preserve the area?
Alternatives to a Loft Conversion
If you're unsure of building a single storey extension, here is a list of alternatives to help you make up your mind:
Loft Conversion
In terms of planning permission, most loft conversions don't require it, but neither do most single storey conversions or conservatories.
Generally speaking, loft conversions take less construction time than house extensions, limiting the amount of disruption and time spent living in a building site!
The main advantage of a loft conversion over a ground floor extension is that you preserve the existing garden space, whereas an extension will sacrifice part of your garden. Because they are easier to build and take less time to finish, loft conversions are usually much cheaper than extensions for the equivalent amount of extra living space too.
But loft conversions are largely dependent on the dimensions of the available loft area, which often restricts the potential. Loft conversions have certain limits depending on height and the sloped angle of the roof.
Extensions and conservatories offer more flexibility as you aren't confined by any existing dimensions and do not have to design the space with sloped roofs in mind. There are rules in terms of how far you can extend into the garden, but this still usually offers more scope and flexibility than converting an existing roof.
PROS
✔ Cheaper than single-storey extensions
✔ Less construction time
✔ Keep garden space
CONS
✖ Can be limited depending on loft size and height
✖ Not as flexible as extensions
Conservatory
Conservatories are the best way to "bring the outside in", especially with bi-fold doors so you can really appreciate the view of your garden whatever the weather. Conservatories create additional light living space for any purpose and are built from transparent materials offering plenty of natural light.
A conservatory will increase the value of your property instantly and make it a more attractive purchase for future buyers. However, in the colder months, they are more expensive to heat than other rooms in your home. Although they do cost more to heat up the average cost of a conservatory is considerably less than an extension.
PROS
✔ Connect the house with the garden
✔ Adds light
✔ Increase value of your home
CONS
✖ Can be cold and cost a lot to heat up in winter
✖ Can be smaller than an extension
✖ Less options for use of space
Double Storey Extension
If you would like even more space than a single storey extension can offer, maybe a double storey extension would be best. Especially if you'd like to add another bedroom or bathroom to your upstairs space. They do cost more than a single storey extension and can take up more construction time.
They can also be disruptive when being built and you may have to move out while it's being completed.
PROS
✔ More space upstairs and downstairs
CONS
✖ Cost more
✖ Take longer to build
✖ More disruptive when being built
✖ May need planning permission
Log Cabin
Log cabins are another great way to add space to your property, if you have the garden area for one. They're a lot cheaper than an extension but they won't be connected to your home. They're great if you want to add an office space, a room to chill out or extra storage - but apart from that they're not very practical.
They're very easy and quick to construct and won't distrupt your household at all.
PROS
✔ Low-cost
✔ Sustainable
✔ Quick and easy to construct
CONS
✖ Prone to decay
✖ Not as versatile
✖ Not connected to home
Single Storey Extention vs Double Storey Extension
Two-storey extensions offer more additional living space but with double-storey extensions, there is a much higher possibility of nuisance towards your neighbours and you may need planning permission, whereas most single storey extensions come under permitted development rules.
A double-storey extension will also add more value to your home, even though it will cost more to build you tend to get a better return in terms of added value compared to building costs.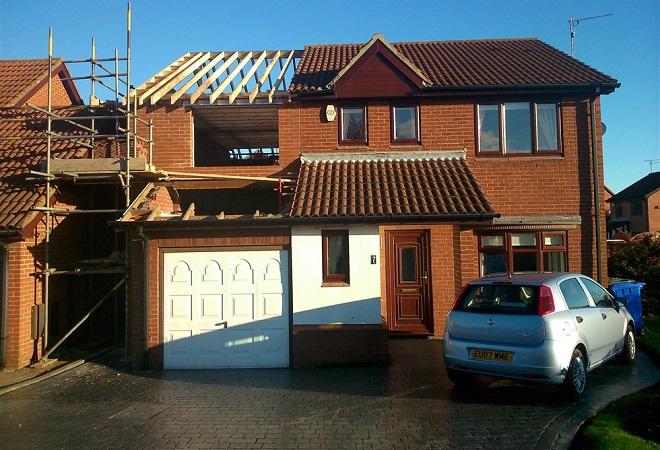 If you really need as much additional space as possible, then assuming you have the budget and get planning permission, a double storey extension is the better choice.
But...
In many cases obtaining planning permission will be difficult, time-consuming and expensive, particularly if your neighbours are not keen on the idea!
If you live in a bungalow then a two storey extension is not going to get planning permission! If you live in a terraced property your neighbours are likely to complain and cause problems with extending on the second storey, whereas in a semi-detached property you will probably be approved for planning if you have the extension to the free side but could have problems with an extension to the front or rear.
Most opt for a single storey extension as it's cheaper, quicker, less hassle and often no planning permission is even required. Typically a single storey extension will cost from around £17,000 whereas the cost of a double-storey extension will start from around £30,000-£40,000.
FAQs
How to Find & Hire a Single Storey Extension Builder
Are you struggling to find the right contractors?
Let us help you!
When looking for contractors to build an extension for you, it's important that you look in to their completed job history and ask for references and proof of previous work. This will help you decide whether they're up to scratch and what you want.
You can also ask to check their relevant qualifications to ensure they're qualified for the job in hand. Make sure you shop around too, don't hire the first contractors you come across - get quotes from a number of contractors and make up you mind once you've reviewed them all.
Sources
https://www.planningportal.co.uk/info/200187/your_responsibilities/40/other_permissions_you_may_require/16
https://www.architecture.com/knowledge-and-resources/knowledge-landing-page/rear-extension-rights-are-now-permanent
https://www.energysavingtrust.org.uk/blog/turning-home-extension-energy-saving-opportunity
https://www.planningportal.co.uk/info/200130/common_projects/17/extensions