How Much Does It Cost to Replace a Conservatory Roof?
Replacing a conservatory roof is a rather big job for any household, with the cost averaging between £2,500-£6,500 depending on size, materials and location. It's wise to budget up to £4,500 for an average sized conservatory and a polycarbonate roof, whilst tile and glass may increase the average cost dramatically.
It's important to find substantial and long-lasting replacement conservatory roof panels because you may end up spending more on repairs and fix jobs including draughts, leaks and element exposure. The right conservatory roof can save homeowners up to £250 a year on their utility bills, and good quality material will be less likely to wear in colour and structure over time. Most people want to replace their conservatory roof to refresh their existing room, retain heat or protect from bad weather, or for re-decoration.
Conservatory Roof Replacement Prices
Below is a table of the average cost of different conservatory roof replacements, depending on material, type of conservatory and size.
| TYPE OF ROOF | SIZE OF ROOF | AVG. COST |
| --- | --- | --- |
| Lean-to glass conservatory | 3000mm x 35000mm | £2,200-£2,800 |
| Lean-to glass conservatory | 3500mm x 3500mm | £2,500-£3,000 |
| Lean-to glass conservatory | 3500mm x 4000mm | £2,800-£3,200 |
| Lean-to polycarbonate conservatory | 3000mm x 35000mm | £1,800-£2,400 |
| Lean-to polycarbonate conservatory | 3500mm x 3500mm | £2,000-£2,800 |
| Lean-to polycarbonate conservatory | 3500mm x 4000mm | £2,200-£3,000 |
| Victorian glass conservatory | 4000mm x 4000mm | £3,500-£4,200 |
| Victorian glass conservatory | 4500mm x 4500mm | £4,000-£5,200 |
| Victorian polycarbonate conservatory | 4000mm x 4000mm | £3,000-£4,000 |
| Victorian polycarbonate conservatory | 4500mm x 4500mm | £4,000-£5,500 |
Supply Costs
If you're taking on conservatory roof replacement as a DIY job, or you agree with your contractor to buy your own supplies in advance, you'll want to plan and budget the material and supply costs ahead of time.
Popular materials include polycarbonate can cost between £2,000-£3,000, and a glass roof can cost between £2,500-£3,000. These prices are more common with a smaller sized conservatory, whereas supply costs for a large roof can reach up to £8,000 depending on quality and size of the room.
Additional Costs
If you're replacing your conservatory roof, then it may be that you need a new roof for the interior of your household as well, the cost to replace a roof can cost between £3,000-£5,000 depending on size, material and location.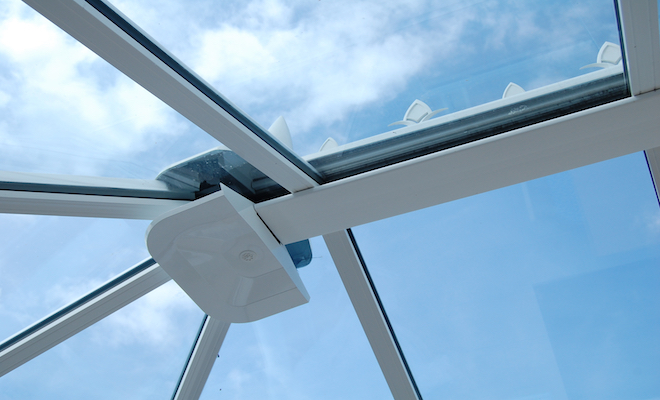 Whilst you have professionals out working on your roof, why not have someone remove moss manually to the rest of your roof to ensure the house looks brand new. Other jobs include cleaning with a pressure washer, costing between £400-£600, and erecting scaffolding which costs around £200-£500.
Cost Breakdown Calculator
Individual costs for hiring a tradesman to replace a lean-to conservatory glass roof on a 2-storey semi-detached house with easy access. Total cost: £4,000.
Labour Costs and Time Frames
The labour costs for replacing a conservatory roof is dependent on two contractors working on the job, taking between 1-3 days, costing around £300-£500 per day. The time it takes to complete the job will depend on the size of room, type of roofing and materials used, as well as the location within the property.
Typically, a small lean-to conservatory roof replacement can be completed as quick as a day, however, a wide Victorian conservatory can often take three days or longer depending on the length and difficulty.
Cost Affecting Factors of a Conservatory Roof Replacement
There are several cost affecting factors which can change the overall price of replacing a conservatory roof. Below is a list of factors which can affect or change the costs of a conservatory roof replacement.
Type of Material
There are several different materials that are popular to use for conservatory roofs and can alter the overall costs such as polycarbonate which ranges between £1,500-£2,500 for an average lean-to conservatory, whereas glass can range between £2,000-£3,000 for the same. Some people may opt for a solid roof which will turn the project into a house extension, costing up to £5,000 in some cases.
Size of Conservatory
The size of a conservatory plays a big part in the overall cost of replacing a conservatory roof due to the amount of material needed for the perimeter of the roof to cover, and added labour time. A smaller conservatory roof can be as cheap as £2,000, whereas a large Victorian-style roof can cost anywhere higher than £7,000.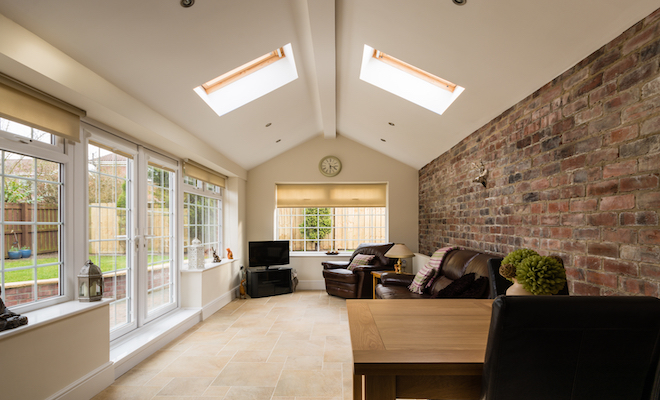 Location
Location and area of the UK can also make a big difference to the price of a new conservatory roof. London-based specialists are typically more expensive than specialists in the Northern regions of the UK, with labour costs reaching upto £120 per day down south. This can differ depending on what type of company you're using and isn't always accurate, so be sure to thoroughly research who's trustworthy in your area and compare prices and quotes.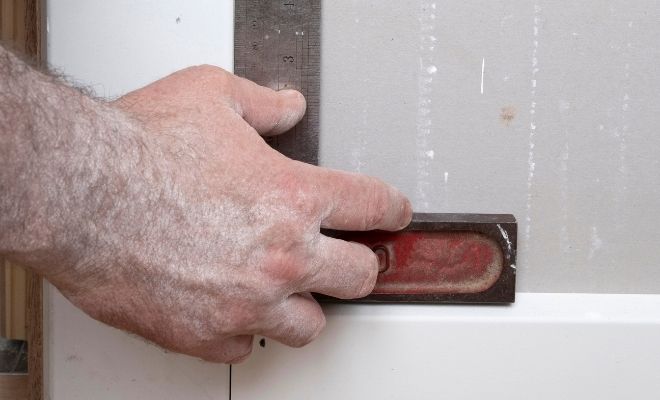 What Does Replacing a Conservatory Roof Entail?
When you hire a specialist to replace your conservatory roof, it's important to know the steps involved in the process so you can plan accordingly. This is a large job to be brought into your household and you need to be sure that you've hired the right person for the job who completes everything correctly. Below is a general step-by-step guide on what replacing a conservatory roof entails when hiring a specialist.
Planning
A contractor will come by and assess the diameters and positioning of your conservatory roof, taking measurements to make sure that the new roofing material fits correctly and that the job is done with ease. Once you've both decided on the best plan of action, the work can commence.
Removing the Original Roof
The first step in this job is to remove the conservatory roof that you already have, leaving the room underneath fully exposed. Whilst here, you may be able to request a quick clean of the guttering before they undertake waste removal to ensure there's a clear base before fitting the new roof.
Fitting Roof and Lead Flashing
After your original roof has been taken off and cleared away, it's time to fit on the new roof under lead flashing whilst ensuring the conservatory and roofing are fully secured to the connecting household. Depending on what material is being used, the material will be placed down before screwing into place via bars and beams, ensuring the entire roof is secure and watertight.
Finishing Touches
Once the sheets of material have been placed and secured into all areas of the roof, and all edges and sides have been covered, your contractor will double check there are no open areas and unsealed corners before clearing everything down and presenting you with a new roof!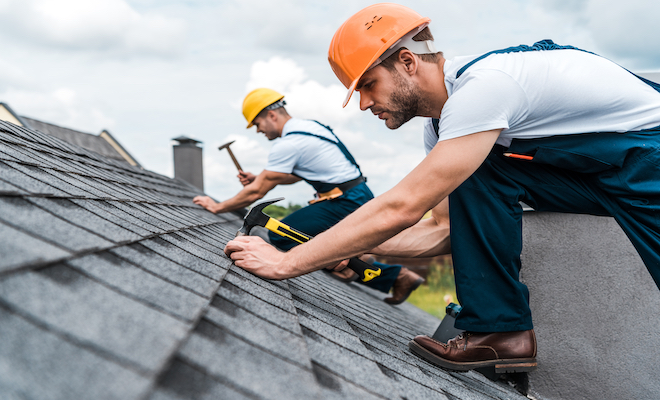 DIY Conservatory Roof Replacement
A DIY conservatory roof replacement job is generally not recommended, even by skilful DIY enthusiasts, you should always consult an expert labourer or reputable company to complete the work. This is important because if the job is not completed successfully, the area may be susceptible to leaking, damages and the overall look and decoration. If this is the case, then you may find yourself up to your ears in repair costs, health problems and dangerous situations.
If there is a small part of the roofing that needs to be fixed such as wear and tear on the exterior or decoration inside, then you may be able to use your DIY skills here or get some help from a DIY expert. However, if you're concerned or unsure, it's always best to avoid this and go straight to a qualified professional; whether you want a lean to conservatory roof replacement, or a replacement polycarbonate conservatory roof.
Building Regulations for Replacing a Conservatory Roof
Building regulations can be important when it comes to most household jobs, however you may not need to worry about building regulation approval when it comes to replacing a conservatory roof.
You'll only really need to consider building regulations if you're contemplating replacing the conservatory roof with a tiled or solid house roof, rather than a standard polycarbonate or glass roof. This is because it would be considered as a house extension rather than a replacement of conservatory roofing, and if you're unsure, your roofing specialists will be able to guide you on what's best for your situation.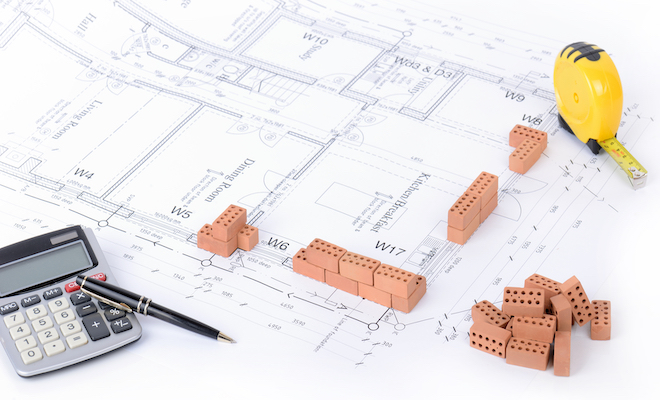 The only time you will need building regulation approval is if there is no thermal separation between your home and the conservatory. This is when a door separates the conservatory from the household which is a usual staple in most conservatories. You also need to be sure that the materials of your new roofing is secure enough to handle all weather elements, from wind to snow to heat.
If you're buying reputable material and using established contractors, you shouldn't need to worry about this as the material will have everything you need, however it's worth asking whether the company is registered to Fenestration Self-Assessment (FENSA). This is a fantastic company which makes sure your conservatory is energy efficient and depending on your circumstance, you may need to have a Fensa certificate to adhere to building regulations.
Planning Permission for Replacing a Conservatory Roof
When it comes to planning permission, it should only be an issue if your work affects your neighbours or anyone in the surrounding areas of your household. However, because your conservatory and its roof will already be there and it's a replacement job, you shouldn't need to worry about planning permission.
If you're unsure or worried about planning permission, then it's always best to talk to your local council or citizens advice. However, if you're just replacing your current roof, then planning permission is not needed.
FAQs
How to Find & Hire a Conservatory Roof Specialist
When you're looking to replace your conservatory roof, there are several things to think about and questions to ask when hiring a specialist. It's important that you have the right contractor or company for you, as this person will be spending time in your home. Below is a checklist of questions or things to consider when hiring a conservatory roof specialist.
Make sure to speak to several contractors and get a few quotes before deciding on one, this is to ensure you're getting the best deal for you and to assess all your options.
Check that they are insured and covered for any damages, as well as talking to previous clients for references and pictures.
Ask if they're a member of The Conservatory Association, a department of the Glass and Glazing Federation (GGF), providing health and safety standards and protection for homeowners and workers.
Ensure that they have prior experience in removing and replacing a conservatory roof.
Ask for a breakdown of all the costs including materials, labour and timeframe - make sure to check if they're providing materials and supplies or not.
Double check on the waste removal process.
Decide on a preferred payment plan for each parties and get a receipt.
Make sure you feel comfortable and happy with the person or company you're choosing. Afterall, they're coming into your home and you want to be sure you feel at ease.
Sources
https://www.localconservatoryprices.co.uk/conservatory-roof-prices/