For anyone needing to install a new boiler, this article will be instructive regarding the qualifications that a plumber will need in order to do this safely and comply with current regulations.
This article will also benefit anyone looking for a plumber to carry out more routine work, such as installing a bathroom suite, a radiator, or a power shower.
Looking at plumber prices per hour, currently, the average hourly rate for a plumber in most parts of the UK is between £40-£60.
However, prices in London and the south-east can be as high as £100-£130 per hour. Plumber prices per day can vary between £200-£250 for most of the country, but again daily rates can be as high as £500 in the capital for a Gas Safe registered plumber.
Emergency plumber prices will be amongst the highest you will pay as the cost of the call out will be in addition to any remedial works that the plumber carries out.
Plumbing Jobs
Perhaps one of the most requested trades for household repairs or home improvements is a plumber. When they find a good, reliable plumber, most people will happily recommend them to family and friends.
Still, plumber prices per day or per hour are significant worries for most people when they need plumbing work done as the trade has a reputation for being costly.
Nevertheless, if you are replacing your bathroom, upgrading your shower, or installing an additional radiator the services of a qualified and reputable plumber will most likely be needed as most people will not feeling confident doing these jobs DIY.
Replacing Bath, Sink and Taps
The cost to replace a bath, sink and taps will be approximately £200-£300 and will take about a day. This price assumes that the elements being replaced are on a like for like basis and that no additional pipework is required.
It also does not include any work involving tiling or making good of the décor in the bathroom following the replacement of the bath, sink and taps and only refers to the plumbing work.
Installing a Power Shower
The average cost to install a power shower will be £150-£250 and will take approximately 4-6 hours to complete unless additional pipework is needed.
The price will be affected by the location within the UK and on the individual needs of the job. An upgrade to a power shower will take longer than simply replacing a power shower with a newer model.
You should ascertain before work starts if you will be charged the plumber cost per hour or if there is a fixed price.
Fit an Entire Bathroom
For a plumber to fit an entire bathroom the cost will be around £800-£900 and the work may take 3-4 days or longer depending on the size of the bathroom and the elements being fitted.
For example, the type of shower being installed, if a bathtub is included and even the kind of toilet and basin that the plumber needs to fit.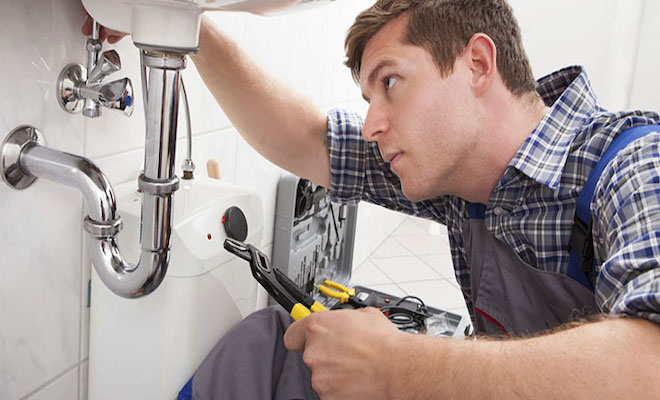 The requirement to fix new pipework in place will add to the timeframe and labour costs if you are paying the hourly plumber rates.
Fit a Towel Rail
The cost for a plumber to fit a towel rail will be approximately £150-£250 and should take around 2-3 hours. If the towel rail is replacing an older model or a radiator, there should be no need to install any additional pipes, and the job should be reasonably straightforward.
In the event that there is no existing pipework, then this will need to be fitted before the towel rail can be installed and this will mean additional costs not only in materials but also in labour.
Installing a Downstairs Toilet
To install a downstairs toilet and basin, a plumber will charge around £300-£500, and it may take 1-2 days depending on the need to run pipework and connect to existing drainage.
The plumber will need to work with and around other trades such as carpenters, plasterers, and tilers. This can mean the project's timeframe may be extended, thereby increasing the plumber cost per day.
Wet Room Installation
The installation of a wet room will cost £800-£1,000 for the services of a plumber and will take around 3-4 days. The most crucial part of installing a wet room is tanking, which is a process of lining the area with a quality water-proof product which must be flexible, breathable, and high temperature stable.
The process must be done carefully to ensure there is no possibility of water leakage into the area. Once the tanking is complete, the shower, basin and toilet can be done by the plumber.
Toilet Replacement
Replacing a toilet will cost average £200-£400 and take a plumber around 2-4 hours. Depending on the type of toilet you are installing, there may be a need to change either the inlet or outlet pipework, increasing the timeframe and, therefore, the cost.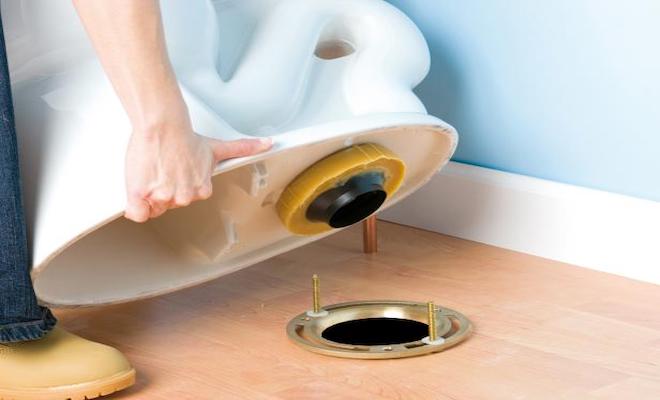 If you are fitting a wall-mounted toilet, you need to ensure that the wall will support the weight and if necessary, reinforce the wall. If there is a need to bring in a carpenter to do this work, then the plumber cost per hour may push the overall price up if there is a delay to the project.
Emergency Plumbing Prices
Emergency plumbing refers to a problem that arises suddenly and unexpectedly but requires immediate attention by a plumber to rectify and prevent further damage to your plumbing, heating, or home.
Emergency call-out plumber prices combine the call out charge and the cost of the work to correct the issue. Until the plumber arrives and assesses the problem, he will be unable to price the work so you should be aware that the quoted call out charge is purely to get the plumber to attend at short notice.
Common emergency plumbing issues are burst pipes, a faulty boiler, blocked or overflowing drains, or low water pressure.
Burst Pipes
Burst pipes are most common in the winter when temperatures can fall below freezing and can cause severe damage to your property if not dealt with swiftly.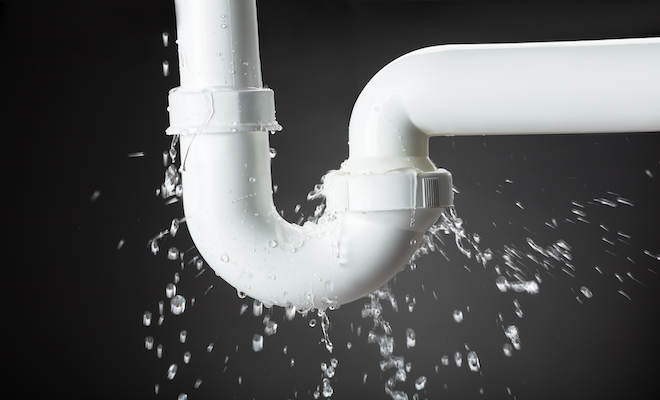 The average cost to repair a burst pipe as an emergency can cost between £100-£300 and may take between 1-4 hours to fix.
This cost will vary according to where you are located in the UK, and its time to remedy the problem. A burst pipe underneath a floor will take much longer to deal with and potentially cost a lot more to fix.
Faulty Boiler
If your boiler fails, then you will need to call a Gas Safe plumber or heating engineer. Your boiler's likelihood of developing a fault increases with its age and if you have not had it serviced regularly.
The cost for an emergency repair to your boiler can range between £200-£500 depending on where in the country you live, the fee charged by the Gas Safe plumber or engineer and the time it takes to fix.
Repairs may take 2-8 hours or more depending on the issue and whether replacement parts are needed. If the plumber prices per hour, it could turn out to be a hefty bill.
Blocked Drains
You may have a sink or toilet that is not draining correctly or an external overflowing drain. Both issues will need to be addressed quickly as they pose a hazard to the house's occupants' health and welfare.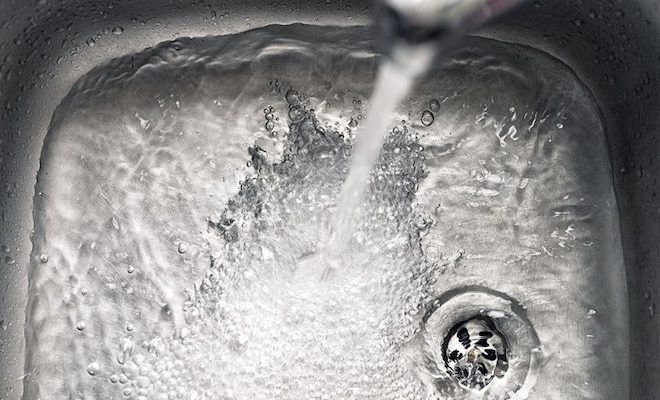 A blocked toilet may be resolved quickly by a plumber and take less than an hour, or the problem may be located within the outside drains and involve the need for specialist equipment. An emergency plumber's average cost to deal with blocked drains is £100-£300 and can take between 1-4 hours.
Low Water Pressure
If you experience a sudden and significant drop in your property's water pressure, there may be a problem with your water main. Contacting your water supplier will clarify if the issue is at the mains or within your property's boundary.
If the issue is in your home, then you may need to contact an emergency plumber to find the cause of the problem.
The average cost of an emergency plumber call out is between £100-£200 but the final price for this particular issue will depend on how long it takes to identify the reason for the low water pressure and fix it.
Gas Leak
If you smell gas in your home, locate the gas valve and close this off immediately. Ventilate the area by opening windows and doors and get people outside.
Extinguish all open flames and do not smoke or operate any electrical equipment, even light switches as this could ignite the gas. Once outside, call the National Gas Emergency Service number and follow their guidance.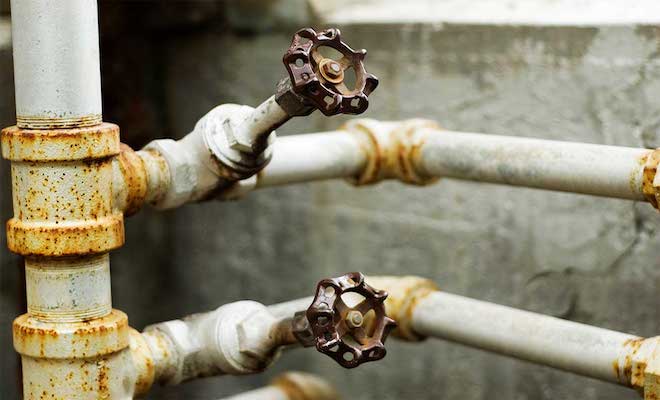 Most plumbers or Gas Safe engineers who offer an emergency call-out service will attend a serious problem at night if they consider it an emergency.
Of course, emergency call-out plumber prices for attending at night or other anti-social times such as Sunday or Bank Holidays will be higher than at other times.
Plumber Rate
Plumber prices will vary according to location and the individual plumber or plumbing company. However, all may have to stay within an average for their region or risk being priced out of work. Most independent plumbers will charge by the hour, and the amount they charge will have a lot to do with where in the country they operate.
Plumber prices UK wide are typically highest in London and the South East where overheads are more expensive. For this reason, it is accepted that the price you will pay in the capital and surrounding area will be more.
Plumber Hourly Rate
Compared to other regions such as the north of England or Wales where plumber cost per hour is lower, London's plumber can charge between £60-£100 per hour. In other parts of the country, this ranges from £25-£60 per hour. For example, in Wales, the hourly rate for a plumber is approximately £25-£55, in Manchester £40-£60 and Birmingham between £35-£55.
Plumbers will typically work a 7-to-8-hour day, although this depends on the work that they are carrying out. If they are working alongside other trades on a project such as an extension or new build, then they may have to wait for another contractor to complete a stage of work before they can do their job.
In these situations, the plumber will likely return the next day rather than waiting around. Of course, if a plumber offers an emergency call-out service, then their working day could be much longer if they receive such a request at night.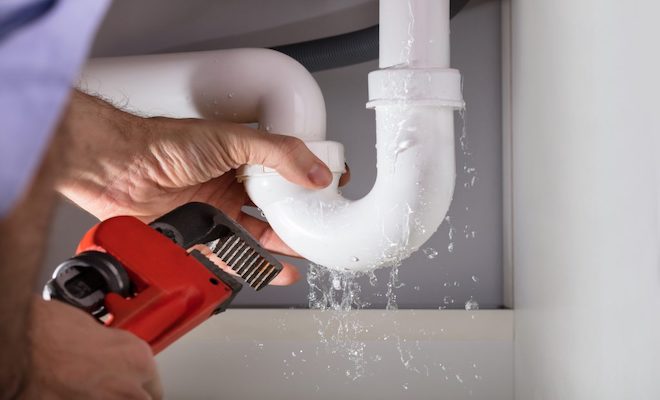 The hourly rate charged by a plumber will vary according to the work that they are carrying out. For straightforward plumbing work such as replacing radiators or similar a plumber may charge less than for work involving blocked drains.
This is a much more demanding job involving specialist equipment and a higher risk to the plumber in dealing with potentially hazardous waste.
A Gas Safe plumber or heating engineer will charge more, as the jobs they deal with carry a higher degree of responsibility regarding safety.
However, even they will charge different rates for various jobs. For example, carrying out an annual boiler service takes more work than a gas safety check, and the price will reflect this.
Plumber Daily Rate
As with the hourly rate, the location will significantly impact the plumber cost per day, although there will be variations depending on the type of plumbing work that needs to be done.
In London, plumber prices per day can typically be £200-£300 or higher. In other parts of the country, the day rate for plumbers is more like £130-£200. For example, in Birmingham the average plumber cost per day is £140-£190, in Manchester, it is £150-£200 and in Cardiff between £135-£180.
The day rate charged by independent plumbers may be appreciably different to that charged by plumbing companies. A self-employed plumber will invest heavily in the assets needed for him to carry out work effectively and professionally.
This includes the tools, equipment, transport, insurance, and other overheads necessary for his business to operate efficiently and legally. On the other hand, a plumbing company will have other staff such as office workers, as well as premises, and a fleet of vans to pay for too.
Apart from location, the qualification and experience of a plumber will dictate the prices that they charge. While all plumbers are expected to have completed relevant training an experienced member of the Chartered Institute of Plumbing and Heating Engineering (CIPHE) has the weight of a respected organisation behind them and can charge more than a newly qualified plumber.
Plumber Qualifications
Most plumbers follow the apprentice route by combining practical experience and learning on-site under an experienced mentor with a local college's certified training course.
Plumbing Training Courses
Most courses require GCSE Mathematics and English to enrol and are studied in conjunction with competency-based skills acquired through practical experience. The basic plumbing and heating course is an NVQ Level 2, which involves basic plumbing skills such as hot and cold-water domestic systems, central heating, pipe fabrication, and Health & Safety training.
Following this, the NVQ Level 3 course builds on the qualification and experience already attained in Level 2. A Level 3 course will typically involve electrical work on domestic plumbing and heating systems, training in heating systems such as oil or solar power and the option to take a Gas Safe module to earn a Gas Safe Licence.
Level 3 training is where most plumbers will specialise and take the modules necessary to attain the qualification they need for their chosen path. Diplomas are available in several different specialisations such as Gas Fired Warm Air Appliances, Gas Fired Water and Central Heating Appliances or Domestic Plumbing and Heating and more.
All trainee or apprentice plumbers must complete both a competency-based and a knowledge-based qualification in their chosen pathway. The training to become a fully qualified plumber can take four years.
Many plumbers chose to join the Chartered Institute of Plumbing and Heating Engineering (CIPHE) or The Association of Plumbing & Heating Contractors (APHC) with different membership levels available according to experience. These memberships accord a plumber the recognition of professional competence and reflect a commitment to high workmanship standards.
Plumber Insurance
As with all trades, a plumber should have sufficient and appropriate insurance cover before working in client's homes or premises. The most relevant insurance policies for a plumber are public liability insurance, professional indemnity insurance and employer's liability insurance if they employ other people.
Public liability insurance provides cover in the event that the client or members of the public are injured due to work carried out by the plumber. It also protects against claims for damage such as a leaking water pipe. Public liability insurance is not a legal requirement but is important for any tradesperson as the potential to be held liable for damage or injury is high.
Professional indemnity insurance covers a plumber for clients' claims for mistakes or negligence in the course of their work. It is not a mandatory insurance for tradespeople who are self-employed but will benefit those whose work leaves them exposed to professional negligence claims.
Employer's liability insurance provides cover in the event that an employee is injured or falls ill whilst working, and they file a compensation claim. Failure to have proper employer's liability insurance can result in a fine of £2,500 for every day that the insurance is not in place.
FAQs
How to Find and Hire a Plumber You Can Trust
Finding a reputable and reliable tradesperson is not always as straightforward as we would like, and it is helpful to know how and where you can find a plumber that you can trust. If you are looking online, the 'plumber near me prices' that you see in your search results may not accurately reflect what you end up paying.
One of the most common ways people find a plumber they can trust is through recommendations from family or friends. If the work you need to have done is appropriate to the plumber's skill set, there is no reason you should not take the recommendation.
However, there are a few things to keep in mind. All plumbers are not trained in every single aspect of plumbing. Of course, there is a base of knowledge and experience that they all share, for example, working on domestic central heating, hot and cold-water systems, and pipework fabrication.
Not all plumbers are trained and qualified in boilers or gas-fired warm air heating systems or have expertise in using high-pressure drain clearing equipment.
So, the job may not fit the plumber, and you may have to find the right plumber through a different route other than recommendations. You will, therefore, need to know what to look for.
Qualifications
The most important aspect of finding a good plumber is finding one with a qualification that matches the work you need to have done. For all work involving gas, you will need to have a Gas Safe registered plumber or heating engineer, and this is perhaps one of the easiest plumbers to find.
You can simply go to the Gas Safe website and enter your location, and it will give you a list of registered plumbers or heating engineers. All of them will be fully qualified to work on your gas appliance. If you need a plumber for your central heating or to fit a bathroom, then you can check membership of the Association of Plumbing & Heating Contractors (APHC) for approved plumbing and heating contractors in your area. Using a search engine with 'plumber prices near me' will give you lots of results but not the peace of mind you will get from a trade association.
Insurance
Before allowing a plumber or heating engineer to begin any work in your home, make sure that you are satisfied that they are insured. A professional tradesperson will have no problem providing evidence of their insurance, and it is in your best interest to ask for this.
Most tradespeople have public liability insurance, and most contractors will be covered for a minimum of a million pounds. They may also have professional indemnity insurance or an all-risk policy.
Reviews
There are few professional people who do not have a website these days, and many also have social media platforms, so it should be relatively easy to read any reviews of the plumbers in your area. Be wary of too many five-star reviews and glowing endorsements; however, as these may not always be from genuine clients.
Previous Experience
When looking for a suitable plumber to carry out work for you, it is a good idea to talk to them about previous work they have done.
Ask about any problems they could envisage with the project and how it could be overcome. You should gauge how confident they are in carrying out the work to the standards that you expect based on how they reply.
Quotations
If the work that you need a plumber for is planned and not an emergency, then it is recommended that you get two or three quotations before selecting someone.
Speak to each of the plumbers about the work, get a sense of how they view the project, how they would tackle it, how long they think it would take, and how much they would charge.
Then you can make an informed decision instead of choosing the first person who quotes for you or the one who puts in the lowest estimate.