How Much Does Laying Foundations & Groundwork Cost?
There are multiple factors to consider when pricing up the cost of foundations, with the size and depth needed, as well as soil conditions and general location all playing a role in the overall price.
Typically speaking, for groundwork and foundations covering an area of approximately 24m parameter (which would accommodate a medium-sized home extension) would cost in the region of £5,000 for strip foundations, or closer to £6,000 for trench foundations including groundwork, labour and materials as well as waste removal charges.
Laying Foundations Prices
The table below outlines the average cost to excavate and place foundations at a suitable depth for a house in the UK.
The area calculated is based on an estimated excavation size required for stable foundations and the costings are calculated according to the required infill of concrete per common foundation type:
| TYPE OF FOUNDATION | AREA EXCAVATION | AVG. COST |
| --- | --- | --- |
| Trench fill | 5m x 2.5m x 1m | £3,600 - £3,800 |
| | 7m x 5m x 1m | £5,600 - £6,000 |
| | 15m x 9m x 1m | £11,300 - £11,800 |
| Strip | 5m x 2.5m x 1m | £3,100 - £3,500 |
| | 7m x 5m x 1m | £5,000 - £5,500 |
| | 15m x 9m x 1m | £9,500 - £10,500 |
You may also encounter pad foundations, suitable for supporting columns, or raft foundations where soil conditions are weak – though they are far more uncommon in domestic foundations.
Additional Costs
Because suitable foundations are essential in any building project, there are a number of additional costs that you can expect to incur before the work can take place. These can include:
| ADDITIONAL COST | AVG. COST |
| --- | --- |
| Soil survey | £1000 |
| Flood risk assessment | £600 |
| Tree survey | £200 |
| Structural engineer | £750 |
In addition to these costs, there may be other work you require after having your foundations placed, particularly if they have impacted your garden or access spaces.
New garden turf may be required (with an average cost of £14 p/m2 including labour and materials) to patch up damaged lawns.
A new patio space and pathway may be needed if the foundations have been built for an extension with outside access.
If foundations are being laid in order to accommodate a new garage, you may want to consider building or modifying a driveway for access purposes.
Block paving driveways cost in the region of around £3,500.
Tarmacked driveways, in comparison, are cheaper, costing closer to £2,000.
Having the kerb dropped outside your property may also be necessary if building an extension for a garage space. You can expect costs in the region of £1,000 for this, though as with most trades the cost will vary depending on your location within the UK.
You should consider these options and plan your budget, accordingly, allowing a contingency of around 10% of the costs.
Cost Breakdown Calculator
The average cost of groundwork and laying foundations for a medium sized extension using the trench fill method: £5,800
Labour Costs and Time Frames
For an average sized foundation, you can expect work to take between 2 – 4 weeks including the preparatory ground works, inspection, concrete pour and site clean-up.
Typically labour will cost in the region of £1,800 and you can expect a team of tradespeople to be on-site completing the work as it is labour intensive and may be dangerous to work alone, depending on the required depth of foundations.
The time taken may be influenced by factors such as weather conditions, ground type, accessibility to the site and whether building control deem your foundation groundwork satisfactory or whether further work is recommended.
What are Foundations?
Foundations are structures placed in the ground to help with stabilisation of buildings by distributing weight loads across a suitable surface area once built upon.
A solid, stable foundation is key in any building works, as poorly planned or installed foundations may be insufficient to hold the weight load applied to them, causing structural instability which can be dangerous to you and your property.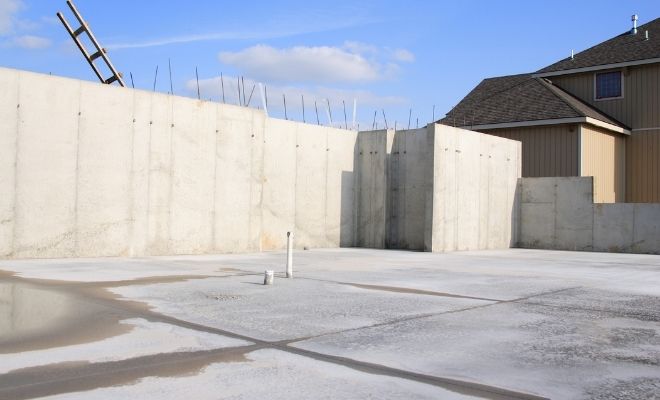 For projects such as home extensions you will need solid foundations to build upon, and depending on the type and size of the extension planned, your foundations will also need to be planned and checked by building control to confirm that they are of a satisfactory standard for the proposed purpose before the rest of your construction can continue.
What Does Laying Foundations Entail?
Laying foundations correctly is essential in the building process as it will have a knock-on effect with the rest of the build process.
Always make sure to double, and triple, check measurements for your foundations as they can be costly to alter if problems occur later.
Preparation

Your ground condition will need to be checked to ensure the right kind of foundations are going to be used.

Before excavation can begin, you will want to mark your foundation layout to ensure it is the correct shape (and square to the house if being built as part of an extension), initially starting at a single point as reference for heights needed, of which the rest of your measurements will be calibrated.

Excavation

Once everything has been marked and double checked, you can begin the excavation process.

The depth and width of your excavation will depend on your foundation plans and ground type.

The amount of ground that will need removing will be calculated based on foundation type as well as mass of materials needed to reach floor level again once in place.

Once excavated, Building Control will need to visit the site and sign-off on your foundation print, or, advise if further work needs to be carried out.

Remember to plan where the removed spoil will be going, and that as it is removed it will increase in volume.

You will likely require skip hire of some sort if you cannot accommodate for the removed earth elsewhere in your property.

Fill the Trench or Strip

Once signed off you are free to fill your foundation space with concrete.

It's advised that you place pegs in the trenches to represent the necessary concrete level needed.

It is at this point that the foundation laying process differs depending on the style chosen:

Strip foundations require support structures such as boards to be in place to help with stability

Once poured, you may need to rake the top of the concrete to ensure it is level. You will need to wait for it to dry completely before work can continue.

Bring Foundations Up to Ground Level

Next, it's bringing up the foundations to ground level. This method depend on your type of foundations:

For Trench-Fill Foundations:

Once the concrete has been poured to the desired height (usually to 75mm below excavation level) blockworks can be placed and your damp proof course installed.

For Strip Foundations:

Concrete pours on strip foundations are much shallower than trench, so more blockwork is required below ground-level to raise the foundations to the needed height.

Once at ground level the wall can be separated by a damp-proof course before construction continues.
Cost Affecting Factors of Laying Foundations
As with all construction projects, there are various factors that can affect the overall cost you can expect to pay:
The Type of Foundation You Require
Depending on what you are building above the foundations will likely dictate the most suitable foundation type and therefore the cost.
Strip foundations are cheaper than trench, but they generally take more time to construct.
The Size of the Foundations
The scale of any project will have an effect on the overall timeframe and materials needed to complete the work; smaller foundations and groundworks will inherently take less time to complete than larger scale developments, which will impact the overall costings for labour and materials.
The required foundation depth will also impact the cost of work; in areas where soil is prone to shrinkage or the foundations are located near established trees, you may be required to install deeper foundations to minimise the risk of subsidence and shifting due to changes in soil condition.
The Type of Ground You Are Building Upon
The ground you are building your foundations on can greatly affect the time needed in the excavation process and the infill process, with different soil types affecting the required depths and breadths of foundations required.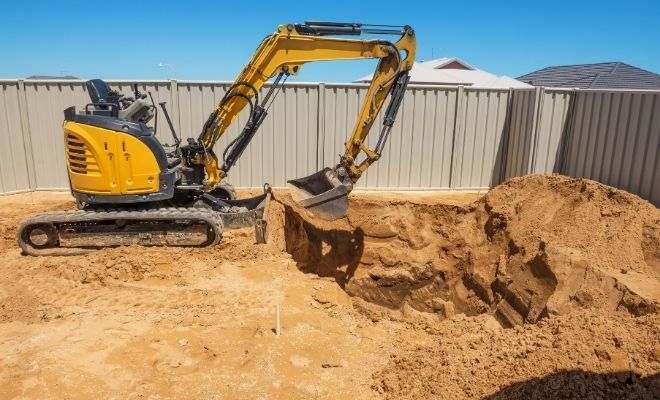 Purpose of the Foundations
The cost of the foundations may also depend on the purpose they are being built for; house foundations for a double storey extension will need to be able to support a greater weight than foundations being built for a conservatory extension, for example.
Location of the Property
Your geographical location within the UK can impact the cost of building works, with London and the surrounding areas typically costing more than the rest of the UK – but this isn't the only factor of location that affects the costing.
Access to the site also plays a role, with difficult to reach plots (such as rear gardens with narrow access routes) also impacting workflow and the time taken for materials to be delivered and implemented.
Building Regulations For Foundations
Building regulations acts as a set of structural standards that all new builds need to adhere to, requiring inspection and approval of work by your local authority.
Information governing the recommended depth and width of strip foundations can be found in Approved Document A, provided by Building Regulations.
Your structural engineer will complete a building survey to determine ground type and the most suitable foundations for your build, as well as submission of plans for approval with the local authority.
Once the foundation space has been excavated your local authority will inspect the site to determine whether the proposed site is adequate for supporting the proposed build.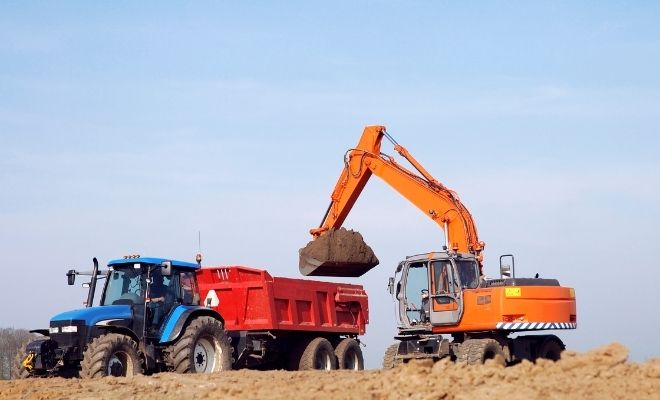 Once approved, concrete can be poured – It is vital that your foundation space is signed off before your concrete is added, otherwise you may be told your foundations are insufficient and you will be left with no choice but to remove them and rectify the work undertaken.
The cost of inspection varies between local authorities, though you can expect a charge of between £300 - £450.
For more information regarding building regulations, you can view the Planning Portal here.
DIY Laying Foundations
Whether you should tackle building foundations yourself will depend on a few factors such as the complexity of the build, the soil type you are navigating and the scale of the project.
Providing your foundations are straight forward, yes, you can lay them yourself – though anything more complicated should be left to professionals, especially if you will encounter things like drains and cables.
Whilst a building company will have insurance that covers accidental damage, you may not be covered by your own home or building insurance for damages you cause yourself to these structures – so vigilance is key.
Creating foundations is a calculated and labour-intensive process and will not be completed quickly if done by yourself, rather than the traditional team of builders you would expect to see on this type of project.
If you do decide to tackle creating your own foundations, you'll need excavation plans before you start digging foundations, usually supplied by a structural engineer or architect, detailing the depth and width of your foundation needs – you should not just dig and hope for the best.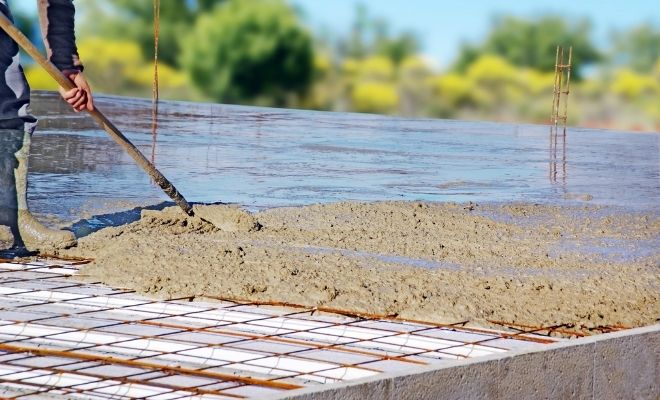 Your foundations will still need to be signed off by Building Control, regardless of whether you have dug them yourself or left the work to the professionals.
Failure to notify building control could see you handed a hefty fine and work may have to be amended undone all together.
Cement powder is classed as a hazardous material so care should be taken when handling it, including protective gloves and face mask if mixing the solution by hand; take care not to inhale concrete particles.
Where possible, you should consider hiring a mini excavator for your digging needs; this will be more expensive than removing spoil by hand but will dramatically reduce the time taken to remove unwanted earth.
Choosing Foundations
The two most common types of foundations used in domestic settings are strip foundations and trench foundations, each of which comes with its own pros and cons. Whilst you should consider these points in your construction decision, your structural engineer or site surveyor will be able to inform you of the most suitable foundation type for your project.
Strip Foundations Cost
Strip foundations are formed by digging channels into the ground directly below where the walls will be erected.
A thin layer of concrete is poured into the base and then subsurface walls are built to bring the foundation up to ground level.
Strip foundation will cost on average between £3,100-£10,500 depending on their size.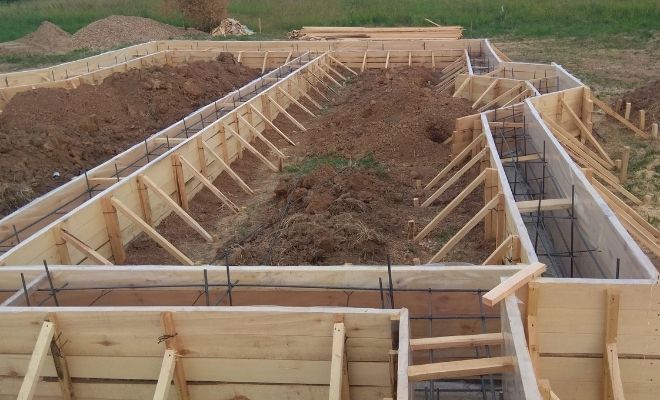 Pros
✔ Cheap cost of materials compared to trench foundations
✔ Well suited to soil types with good bearing capacity
Cons
✖ More time consuming to construct than trench foundations
✖ Not suitable for every ground type
Trench Foundations Cost
Trench foundations are formed by digging a large surface area and mass pouring concrete over a large surface area.
Trench fill foundations primarily use concrete as a footing, minimising the amount of subsurface blockwork required.
Trench foundation will cost on average between £3,600-£11,800 depending on their size.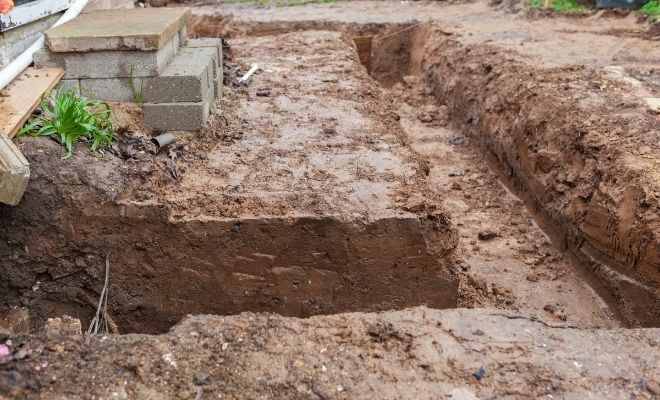 Pros
✔ Quicker to construct than strip foundations
✔ Less labour intensive
✔ Spread the load of construction over a larger surface area
Cons
✖ Due to the cost of materials they are more expensive to build than strip foundations
Removing Foundations Cost
In some instances, you may find it necessary to have foundations removed from your property, either because you want to reclaim the land for other purposes, or because the existing foundations are not suitable for supporting structures.
Assuming the foundations are not connected to another section of building and are simple, you could remove them yourself, or you may want to hire a professional for the labour if you are not up to the task, if your foundations are connected to an existing build or if they are not straight-forward.
Depending on the condition of the foundations you may be able to remove them by using a sledgehammer and steel bar, or you may want to use a jackhammer (which can be rented at a rate starting at around £30 a day), which will still be labour intensive but will make the removal process quicker.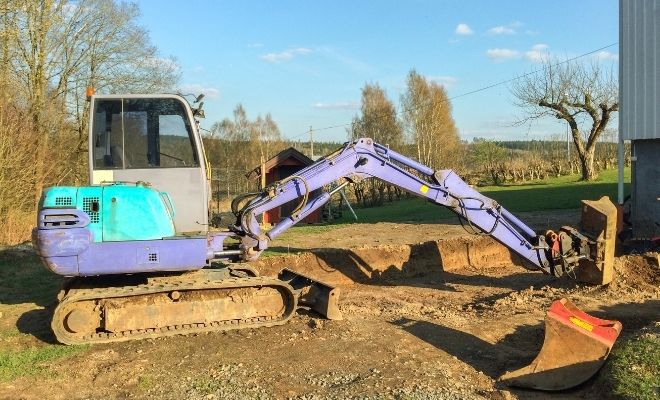 You should also budget for waste removal where your local sorting centre will not accept concrete waste – a 12 yard skip hire service will cost in the region of £300, but you may find this insufficient depending on how much material is being removed and you may need to find an alternative solution.
Your local council may have a list of reliable and reputable waste removal service providers available in your area.
The average demolition expert will likely charge in the region of £500 - £2000 to remove foundations but will include the cost of labour, materials and waste removal in their costings.
FAQs
How to Find & Hire Foundations Contractor
One of the best ways to determine the suitability of a foundation contractor is to ask friends and family that have had similar work done whether they would recommend their service provider based on their workmanship and costings – they will likely be honest with you about their experience.
As with any construction service, they should hold suitable public liability insurance in the event that accidents or damage occur on site – be wary of hiring anyone who is unable to provide proof of their insurance.
Many reputable companies will have a portfolio of their previous work available – it's advised that you ask to see their previous work carried out so you can get an idea to the standards they work to and the timeframes they are able to complete work in.
You should get at least three quotes from local services to ensure you are getting a fair price for the work you intend to have carried out; you can also get free quotes here.
Sources
https://www.planningportal.co.uk/info/200130/common_projects/17/extensions/5
https://www.gov.uk/government/publications/structure-approved-document-a