A joiner is a tradesperson who builds things by, quite literally, joining pieces of wood. This is usually for decorative purposes like staircases, windows, doors and other things around the home.
If you are renovating your home and want unique designs that suit your interior design perfectly, you can hire a joiner to build and install these things for you.
They also complete repair jobs like fixing doors or staircases and joiners come in really handy for repairing things instead of having to replace them.
Joiner Jobs
Joiners have the skills to complete hundreds of different jobs around your home from renovations to installations and repairs. But the majority of projects completed by joiners tend to the ones listed below.
We've delved into each job in a little more detail to provide you with a better understanding of what the jobs entail and the costs associated with them.
Loft Ladders
Lofts are great spaces that sometimes go very underutilised due to access issues. Lofts tend to have one of largest surface areas of any room in your household and once converted, make great storage rooms, bedrooms and even second living rooms, but easy access to them is absolutely integral; otherwise, they don't make logistical sense to utilise fully.
Now, some people will save money by incorporating a simple aluminium ladder which slides out from the loft for people to climb up. However, this really isn't the best option for regular use of the room due to the awkward footing of these types of ladders, couple with the space it takes up once inside the loft.
Instead, a wooden fold-out ladder makes for a far better option, firstly for its flatter step options, allowing for a sturdier and more stable climb and for the space-saving measures with the ladder folding to sit above the loft hatch.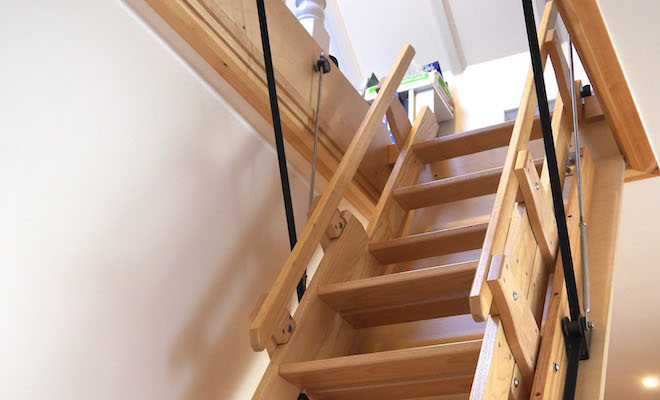 Loft ladders are also quite a lot cheaper than some people think, costing between £150-£250 depending on the quality of timber and finish and can be built in just a few hours.
If you want to find out more about loft ladders, take a look at our extensive guide here.
New Staircases
A new staircase can transform your home incredibly, especially if your current staircase a little worse for wear after years of use. You can get really inventive with how modern or traditional you want your staircase to look too, with some people opting for glass staircases, as has been very popular in recent years.
Whichever style you want to implement into your décor, a joiner will be able to help you decide and plan your new staircase for them to build and install it later on.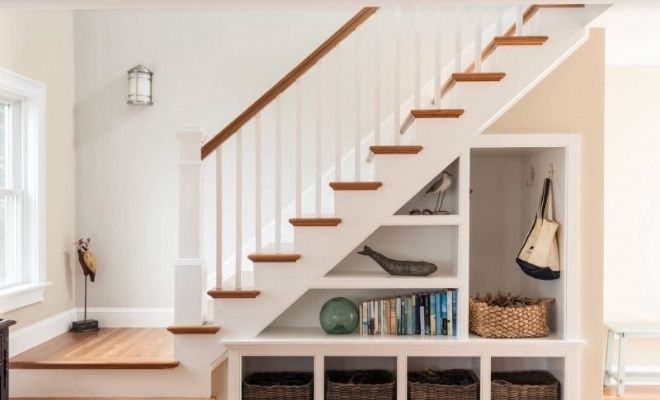 Now, because there are so many different options for timber materials, designs and layouts, the cost of a new staircase varies greatly, and the best way to get an accurate idea about how much you are likely to pay is to take a look at our exhaustive guide for new staircase installation here.
New staircases can cost between £600 for a simple straight staircase, whereas spiral staircases cost upwards of £6,000, so this guide will help you get an accurate idea.
Patio Doors
When thinking about the renovation of the back of your property, patio doors are one of the most popular aspects to start with. The benefits from patio doors are in abundance, they provide great security, allow in lots of natural light and views of your garden, not to mention increasing the value of the property.
There are many different types of patio doors that you can opt for depending on your preferences, the space available and, of course, your budget. Each different type of door has its own benefits and challenges, but with the help of a joiner, you'll be able to secure the best doors for your home.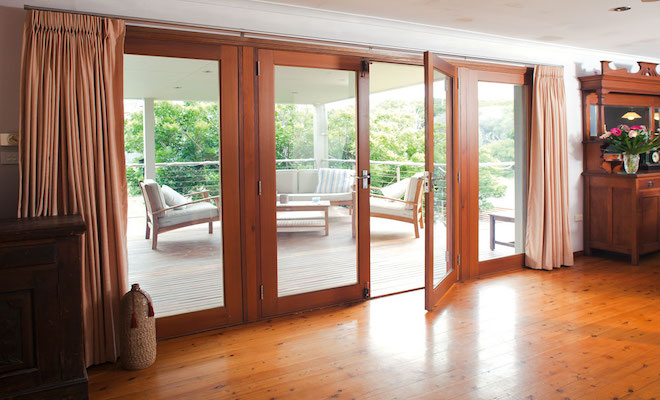 The cost of patio doors varies depending on the size and style of the doors, but a good rule of thumb is to expect to pay around £1,000 for the typical home, taking less than a day to install. Take a look at our guide to installing patio doors here.
Walk-In Wardrobe
A walk-in wardrobe is a fantastic solution to storage woes and can be a great way to utilise previously wasted space in your home, plus it feels and looks like quite a luxury when finished to a high standard by a joiner.
Walk-in wardrobe options are quite extensive, from design, size, materials, features and lighting, there are so many things to consider and factor into the pricing. With this in mind, we've created a complete guide on walk-in wardrobe installations for you to look through.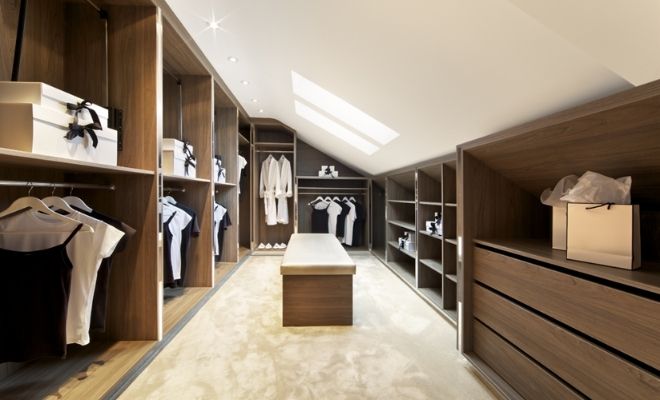 You'll find all the prices, timescales and advice you need, and you can read the guide here. However, in short, you can expect to pay around £5,500 for a small walk-in wardrobe taking around 1-2 days to install and rising in price for larger spaces.
Joiner Rate
Tradespeople across the country all charge different rates based on where they're located. Due to the cost-of-living differences from region to region, the cost of trade rates differs in turn, with big cities and densely populated areas attracting higher rates due to demand.
Whereas smaller villages and towns are usually where you can find tradespeople with lower rates.
Joiner Hourly Rate
The average hourly rate for a joiner is around the £25 per hour mark, with some areas as low as £19 per hour and cities around the higher mark of £35 per hour.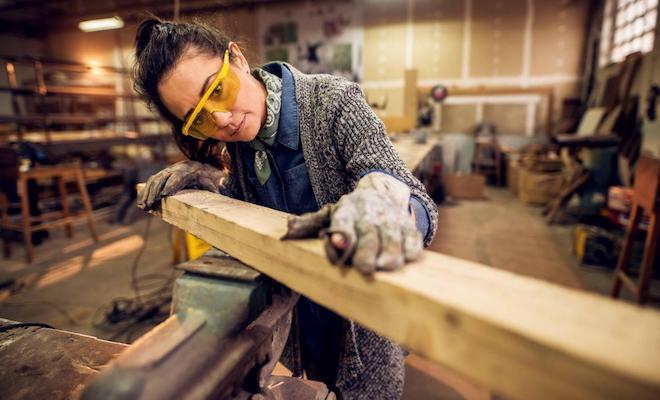 A joiner tends to work normal weekly hours of 9am-5pm, but they are known to work weekends too, as that tends to line up with their customers well.
Joiner Daily Rate
For larger and longer jobs, it makes sense to hire a joiner on their daily rate instead of an hourly rate, and as a result, you'll get much better hourly rates.
This is due to the joiner not losing time and money moving between jobs and securing work a few days at a time.
Again, this does differ in price from region to region just like the hourly rates, and the national average stands at around £170 per day, with the lower end of the scale at around £150 and the higher end at £200.
Joiner Qualifications
Joiners don't actually need any qualifications to become self-employed as a joiner. This is because a lot of joiners start as hobbyists, before discovering they are naturally skilled at joining, and pursue it as a career based on their experience.
Of course, we would never encourage you to hire a joiner with no qualification's or experience, and some joiners will have certificates from courses they have voluntarily put themselves through. These are courses like Bench Joinery, Timber & Panel Products, Carpentry & Joinery and Wood Machining.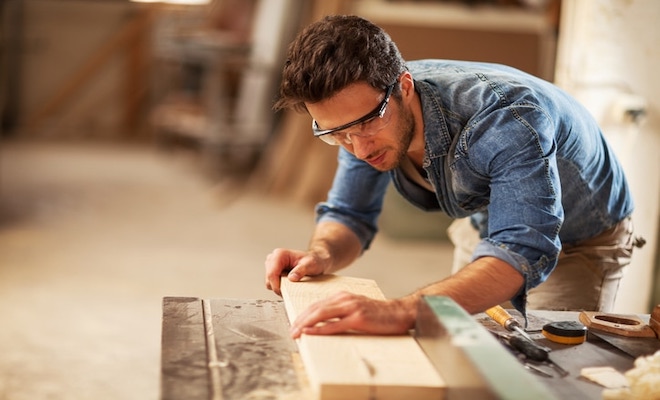 While there may not be specific qualification's that allow a joiner to work in the trade, their portfolio of projects will serve as a judging stick as to whether they are skilled enough to complete the work. We'll discuss the best way to find a joiner in a later section.
Joiner Insurance
Business liability insurance is integral for any tradesperson working in a customer's home, and it not only protects the tradesperson but the customer too.
Liability insurance protects the tradesperson from any accidental damage or injury caused by their work, the insurance is there for the unlikely occasion in which a customer claims against them, and it will be claimed through the insurance, instead of personally through the tradesperson.
It protects the customer by giving them an official route of claiming damages, as otherwise, it would technically class as a personal dispute with no liability insurance. You should always check that the tradesperson has the relevant insurance, and it is active before starting any work for you.
FAQs
How to Find and Hire a Joiner You Can Trust
Hiring a joiner would have been much different 20 years ago than it is today. The rise of the internet age has allowed us to choose from a massive number of tradespeople in an instant, viewing reviews, portfolios, price ranges, specialities, qualifications and accreditations in an instant.
It also allows us to communicate and collaborate with tradespeople much better through email and messaging, making sure that they know exactly what you want from them. The first thing to consider when hiring a tradesperson is how many good reviews they have, and what do the reviews say.
If the only have 3 reviews, and two are bad, the chances are they aren't the best out there. Whereas is they have 50 reviews and 85% are 5-star, they've had plenty of happy customers and are well worth your time.
You should also ask around for recommendations, as if someone has completed quality work for a friend before, they are about as proven as you could hope for. You should always ensure that they are registered as either a business or self-employed and have the right insurance to be working on your home.