How Much Does It Cost to Remove Hedges?
If you'd like to have a small two to four metre hedge removed, you can expect to pay around £100 to £250, while for a larger hedge of four metres or more, the price is likely to be about £250 to £400. If you'd like to hire an excavator for a DIY job, this would cost you roughly £50 to £120 a day.
The cost would depend on:
Ease of access
Type/size of hedge
Equipment used
Hedge Removal Prices
| Type of Removal | Cost |
| --- | --- |
| 2-4m Hedge Removal | £100 to £250 |
| 4m+ Hedge Removal | £250 to £400 |
| Any Removal with a Hired Excavator | £50 to £120 a day |
Additional Costs
Like with any work, there are some extra jobs you may wish to fit in along with having hedges removed in your garden. Let's take a look at some standout examples.
Garden Maintenance
The price of garden maintenance is going to depend on the type of work undertaken.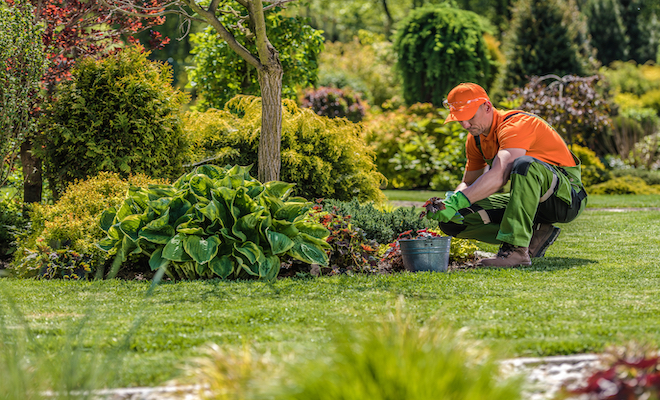 However, here are some broad cost estimates for garden maintenance in general:
6x4 metre garden - £30 to £300
8x6 metre garden - £50 to £350
12x8 metre garden - £100 to £800
As for individual jobs, the average cost is:
Cutting the grass - £10 to £40 per hour
Pruning - £60 to £80 per hour
Laying turf - £10 to £30 per m2
Laying a patio - £70 to £100 per m2
General cleaning - £15 to £20 per hour
Tree stump removal - £20 to £80 per hour
Weeding - £20 to £30 per hour
Lawn Fertilisation
If you'd like to revitalise your garden, you should consider having your lawn fertilised. You could get a one off fertiliser treatment for your lawn for about £40 to £50, while a seasonal lawn fertiliser treatment would cost around £20 to £30 per quarter, whereas full lawn care service costs approximately £80 to £120 a month. This is a great way to fix a lawn that is not as thick as it should be.
Cost Breakdown Calculator
Individual costs for removing a two to four metre hedge - £200
Labour Costs and Time Frames
Let's now take a look at the cost of labour to remove hedges as well as the time frames involved. Gardeners tend to charge around £50 to £150 to remove a small hedge or about £200 to £400 to remove a larger hedge of 4+ metres.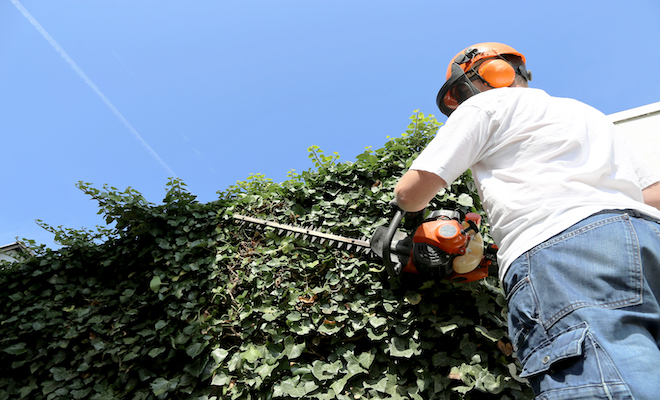 It is likely to take around half a day to a full work day to remove a small hedge, while a larger hedge would take around 1-2 days to remove. While most of the work will involve removing the hedge itself, some time will be set aside for waste removal and a clean up once the work is complete.
Factors of the price of labour and timeframes:
Size/type of hedge
Ease of access
State of the work area
Cost Affecting Factors of Removing Hedges
There are a wide range of factors involved in shaping the hedge removal cost. Let's take a closer look at some of these key cost factors.
Type/Size of Hedge
Of course, the larger the hedge, the higher the labour costs will tend to be (as a result of a longer work time frame). Beyond that, the type of hedge could also shape the labour price, given that some hedges could be more challenging to remove than others. Particularly significant time factors would be how difficult a hedge stump removal or/and getting rid of its roots turns out to be.
Removal Area and Ease of Access
Another cost factor worth noting is accessibility and the state of the work area. This is important since this could in turn impact on the work duration and therefore the cost of labour.
Location of Property
Where in the UK you're based will also play a role in determining the cost of hedge removal. Gardeners tend to charge higher prices in places like the southeast of England (London is especially dear) but you'd find lower labour costs in regions such as Scotland, northern England, and Northern Ireland.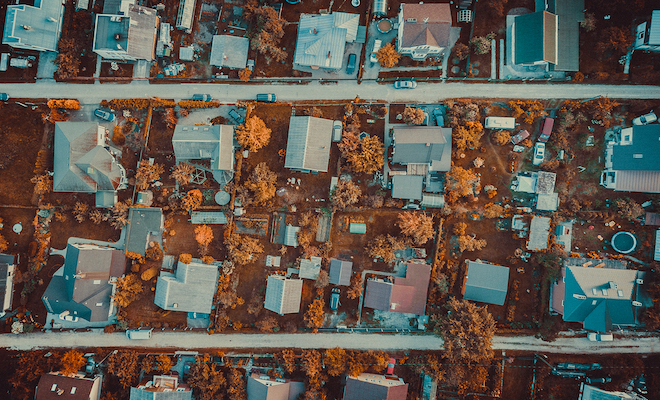 What Does Removing a Hedge Entail?
1. Hiring a Contractor or Hedge Removal Service
Before any work can get underway, it's important that you hire a contractor/company to remove hedges on your property (that is unless you decide to do the work yourself). It is best practice to get three or more quotes and to ask for a few references before choosing someone for the job. You may also want to consider asking your friends or family for some suggestions.
2. Removing the Hedge
On the day of the hedge removal, the first phase will be to dig around the hedge to a suited depth. This will depend on how big the actual hedge is. While you'd want to use a spade, shovel, fork, as well as a large crowbar device (e.g. shepherd's bar), a mechanical digger may be necessary. This could be the case if it is required to get rid of all of the root matter.
A mechanical excavator is the best option to remove a hedge by digging down to remove its roots. You'll likely require specialist disposal to get rid of the material that will be dug up (even if most of the soil will be replaced - meaning most of the waste will be vegetable matter and roots). In the case of removing a large hedge not only would a small excavator be appropriate but you'd probably need a wood chipping system also.
At the end, you'll want to fill burrows and troughs with soil. You may wish to lay new turf also. This will depend on how the ground should be finished.
DIY Hedge Removal
It's completely feasible to remove a hedge DIY if you'd like. However, if you have any doubts, it's best to hire a professional.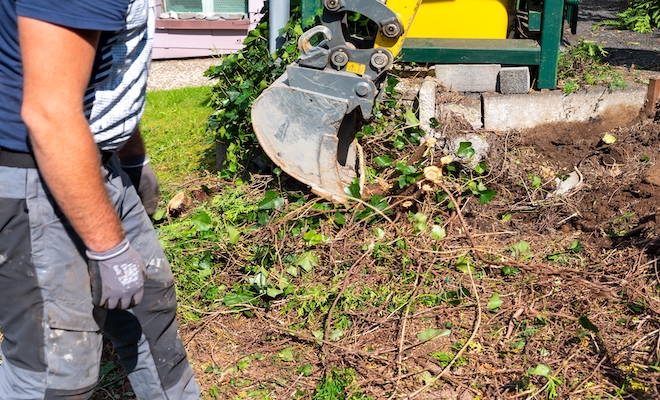 Even if you're confident with the task at hand, there's a few points to consider. Firstly, you should take into account what you'll need to get the job done, from each hedge removal tool to safety gear.
The following tools/equipment may be needed:
Spade
Shovel
Fork
Larger crowbar device
Small mechanical excavator
As for safety equipment and safety tips, the following should be used:
Protective eyewear
Steel-capped boots
Long sleeves
Long trousers
Building regulations approval may be needed and if applicable must be signed off by a professional. As with any work there are some risks involved such as the use of sharp and dangerous equipment. Also, the hedge itself is somewhat hazardous with sharp elements and a risk of falling into it.
Building Regulations and Planning Permission for Hedge Removal
When it comes to building regulations this would depend on factors such as whether your property is on some sort of protected land (e.g. your home is a listed building). If in doubt, you should contact your local council. More information can be found on the Planning Portal. Please note, this is specific to England and Wales, so the rules can differ in Scotland and Northern Ireland.
As for planning permission, the rules that apply to hedges tend to cover hedge growth. However, it is generally against hedge removal laws to remove hedges in the countryside without gaining permission at first. There are also separate rules for farmers and for anyone there is a fine that can reach as high as£5000 if you were to remove a hedge when it was, in fact, not permissible.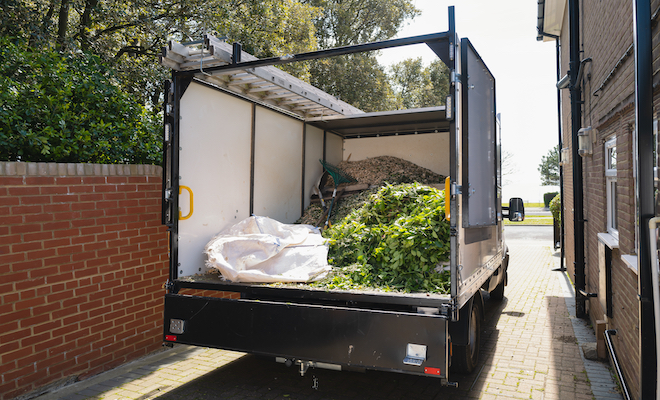 The good news is that…
If a hedgerow represents the border to a private property's garden, then it is not likely to be considered protected.
Hedgerow is considered protected in the countryside if it is 20m or greater while having gaps of 20m or less within its length or if it is less than 20m long but nonetheless connects with hedges on both ends.
In terms of location, hedgerow is also considered protected if the land is:
Used for breeding or looking after donkeys, ponies, or horses
Considered a green area
Employed for cultivation or forestry
A special scientific interest
Protected European site
Natural/local nature reserve
Government-owned land
Here's what defines a hedge that is of special importance (considering it is 30+ years old):
Marks part or all of a parish boundary that was present pre-1850
Includes an archaeological feature (e.g. scheduled monument)
Partly, if not wholly in or just beside a Historic Environment Record archaeological site
Signals the border of a hall, estate, manor or has the appearance (at least) of being linked to a structure that exists within a manor or state that was constructed prior to the year 1600
Houses rare, endangered, and vulnerable species that are also identified by the British Red Data books Per the Wildlife and Countryside Act 1981, it houses protected species
Features woody species as well as features per the Hedgerow Regulations' Schedule 1, Part II criteria, paragraph 7(1)
If in any doubt regarding hedge removal planning permission or/and with regards to building regulations, it is best to contact your local council for advice. It costs around £100 to £500 for building regulations approval but about £200 to £300 for planning permission approval.
FAQs
How to Find & Hire a Hedge Removal Specialist
If you decide that you'd prefer to hire a contractor or company to undertake this work, there's a few things worth considering first:
Do they have any qualifications?
What is the current level of experience?
How about accreditation?
Do they offer insurance?
It is not necessary for a professional who is removing hedges (even a specialist) to have qualifications or specific training, although it is still possible that they could. If you want to find out a trade person's qualifications, you would need to contact CSCS with the contractor's registration number.
Sources
https://www.hopesgrovenurseries.co.uk/knowledge-base/how-to-remove-a-hedge/
https://horticulture.co.uk/how-to-sharpen-hedge-trimmers/