How Much for Gardening Services?
General garden maintenance includes grass cutting and lawn feeding, hedge and bush trimming/pruning, leaf blowing, weed removal, watering, and patio/driveway cleaning.
Garden maintenance services cost around £10 to £50 per hour, although this will vary depending on the type of jobs that are done.
Are there any other factors to consider?
It will also depend on the size of the garden, as smaller gardens measuring 6 x 4 metres tend to cost around £30 to £300, while an 8 x 6-metre garden is normally priced at £50 to £350. For larger gardens of 12 x 8 metres or more than this cost up to £80 to £800 plus.
Again, these costs may differ depending on the condition of the garden, as a well-maintained garden will take a lot less time than an overgrown garden.
How Much For Garden Rubbish Removal?
If you're looking to clear your garden from waste, you can expect to pay around £40-£70 per hour, depending on the type of garden waste you want removed and the amount.
Different types of garden waste also have specific ways that they need to be disposed of, so this can also affect the overall clearance costs.
Hiring a Gardener for Garden Maintenance Prices
Below are some estimated costs of hiring a gardener to carry out some garden maintenance:
| Garden Size | Avg. Cost | Duration |
| --- | --- | --- |
| 6x4 metres | £30 to £300 | 3-6 hours |
| 8x6 metres | £50 to £350 | 5-7 hours |
| 12x8 metres | £80 to £800 | 1-2 days |
Here is a price breakdown of the different garden maintenance jobs:
| Job Description | Avg. Cost |
| --- | --- |
| Cutting grass | £10 to £40 per hour |
| Cutting hedges | £40 to £60 per hour |
| Pruning | £60 to £80 per hour |
| Weeding | £20 to £30 per hour |
| Laying turf | £10 to £30 per m2 |
| Laying a patio | £70 to £100 per m2 |
| Laying decking | £40 to 110 per m2 |
| General cleaning | £15 to £20 per hour |
| Tree stump removal | £60 - £80 per hour |
| Artificial grass | £60 to £80 per m2 |
| Planting | £40 to £70 per m2 |
| Installing garden fencing | £20 to £100 per panel |
| Installing a pond | £500 to £5000 |
| Cleaning patio/path/driveway | £40 to £60 per hour |
Supply Costs
If you wish to conduct your own garden maintenance or save money by purchasing materials and tools to lower a professional's price, then you will need to be aware of the following supply costs.
Construction materials
| Material | Avg. Cost |
| --- | --- |
| Timber decking | £2 to £10 per m2 |
| IPE decking | £15 to £50 per m2 |
| Composite decking | £5 to £60 per m2 |
| Concrete patio | £30 to £40 per m2 |
| Stone patio | £45 to £75 per m2 |
| Brick patio | £35 to £45 per m2 |
| Gravel | £80 to £150 per bulk bag |
| Woodchip | £90 to £180 per bulk bag |
| Turf | £2 to £5 per m2 |
| Artificial grass | £10 to £30 per m2 |
Gardening Materials Cost
| Material | Avg. Cost |
| --- | --- |
| Common beech tree seeds | £2 to £25 per pack |
| Alder tree seeds | £1 to £25 per pack |
| Birch tree seeds | £1 to £9 per pack |
| Maple tree seeds | £1 to £20 per pack |
| Sunflower seeds | £2 to £5 per pack |
| Fuchsias | £8 to £15 per pot |
| Hydrangeas | £10 to £40 per pot |
| Geraniums | £8 to £15 per pot |
| Topsoil | £60 to £90 per bulk bag |
| Compost | £4 to £8 per bag |
| Weedkiller | £1 to £20 |
Garden Tools Cost
| Description | Avg. Cost |
| --- | --- |
| Lawnmower | £40 to £1000 |
| Rake | £3 to £25 |
| Hedge trimmer | £20 to £70 |
| Pressure washer | £50 to £500 |
| Leaf blower | £30 to £90 |
| Garden shovel | £3 to £40 |
| Hand trowel | £3 to £10 |
| Pruner | £1 to £30 |
Gardening Extras Cost
| Description | Avg. Cost |
| --- | --- |
| Garden fences | £20 to £90 per panel |
| Water feature | £10 to £1000 |
| Pond kit | £60 to £300 |
| Wooden flower beds | £20 to £120 |
Additional Costs
There are various other costs you need to consider that may bump up the price of your garden maintenance costs.
| Description | Avg. Cost |
| --- | --- |
| Patio sets | £40 to £900 |
| Fire pits | £25 to £400 |
| Skip hire | £60 to £450 |
| Green waste removal | £60 to £200 |
| Outdoor lighting | £3 to £3000 |
| Outdoor heating | £30 to £500 |
| Plant pots | £1 to £40 |
Cost Breakdown Calculator
Individual costs for hiring a gardener to mow a lawn, trim hedges and do some general garden tidying - Total Cost: £150.
Labour Costs and Time Frames
Pricing garden work is difficult to determine, but most gardeners work off an hourly rate. Hourly rates can vary massively from £15 to £20 per hour for general cleaning and up to £90 to £120 per hour for hedge trimming.
The location and size of the company you choose will also determine the gardener cost of labour, for example, large companies in the north of England tend to charge around £30 per hour, while a medium-sized garden maintenance company could charge around £45 per hour.
Prices will vary depending on the time spend on a job. For instance, small gardens tend to take anywhere from 3 to 6 hours, while a large garden could take up to 2 days to finish. The time frame will also vary for different jobs. The table below sets out the time frames for individual garden maintenance jobs and a garden maintenance prices:
| Job Type | Duration | Labour Cost |
| --- | --- | --- |
| Lawn mowing | 30 minutes – 2 hours | £10 - £80 |
| Cutting hedges | 4 hours – 1 day | £160 to £480 |
| Pruning | 1 – 2 days | £480 - £1200 |
| Weeding | 1 – 2 days | £160 - £480 |
| Laying turf | 1 – 3 days | £150 - £450 |
| Laying a patio | 3 – 5 days | £450 - £750 |
| Laying decking | 1 – 2 days | £500 - £2500 |
| General cleaning | 2 hours – 1 day | £30 to £160 |
| Tree stump removal | 4 hours – 1 day | £240 - £640 |
| Artificial grass | 1 – 7 days | £300 - £2100 |
| Planting | 2 hours – 1 day | £30 - £120 |
| Installing garden fencing | 1 – 3 days | £150 to £450 |
| Installing a pond | 1 – 8 days | £300 to £2000 |
| Cleaning patio/path/driveway | 4 – 1 day | £160 to £480 |
What Does Garden Maintenance Entail?
There are a number of different jobs involved in garden maintenance, including:
Leaf Blowing
Before cutting your grass, it is a good idea to have all the leaves removed from your garden. To do this, a professional will use a leaf blower to move the leaves from the grass to another area, which should then be brushed up and disposed of.
Cutting Grass
A gardener or landscaper will cut your grass regularly with a high-quality mower, making sure that they mow the grass to the correct height and do not cut more than a third of the grass length. However, if your grass is long, they may use a strimmer instead, which can be used to cut long grass and weeds.
Weeding
To weed your garden, a professional gardener will remove weeds by applying a weed killer chemical to the grass and a separate weed killer for your garden path. Then after 24 hours, they will come back and remove the weeds using a digging hoe, making sure not to go too deep, as this could affect the soil. They will repeat this process every three months or so, depending on the condition of the garden and the time of year.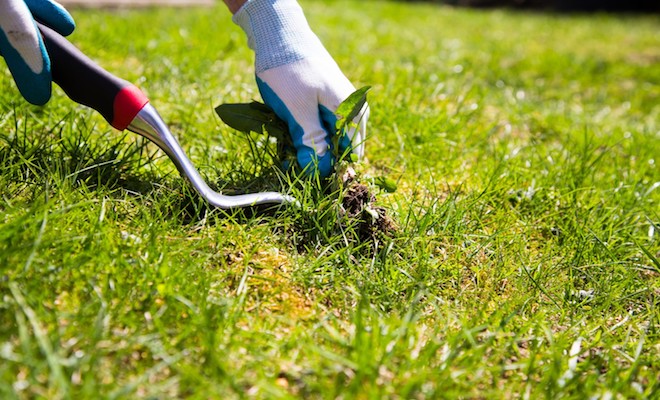 Cutting hedges
If you have hedges in your garden or the surrounding areas of your home, then you will need to make sure they are trimmed regularly. Before cutting the edges, they will ask you about the size and how much you want to cut off, and will then use string to mark out the cutting area.
To cut the hedges properly, they will either use a raised platform to reach higher areas or a long-reach hedge trimmer. When cutting the edge, they will ensure that they are not cutting further than 30cm off the desired shape and size.
Pruning
If your trees or shrubs are overgrown, then you can hire a gardener to prune them. This involves assessing the size and shape of the tree to help the gardener determine where the main branches, where the damage is and how much needs to be removed.
Your gardener will then remove any damaged branches in order to provide nutrients to healthier branches. Branches that cross should also be pruned to help improve the air circulation, which will allow the tree to grow properly. This also avoids a build-up of fungus and insect infestations.
Pruning also involves removing any branches that are obstructing pathways, telephone lines, or hanging over the roof. The gardener will then shape the shrub or tree in the formation that you want to improve the aesthetic.
Edging
Garden edging involves creating a border around your grass or flowers to enhance your garden's aesthetic. To achieve this, they will use an edging tool that will be used to cut a line into the soil to create a border effect in any shape. A spade will then be used to deepen the edging line around 4 to 6 inches.
Once the edging area has been determined, they will then remove the turf from the inside of the edging line, and then cut any excess grass with shears.
To prevent any weeds growing along the edging, they will use mulch which will not only stop weed growth but will also add a darker shade to the edging to improve the look of your grass or flower beds.
Laying Wood Chip
Wood chips can also be used for weed prevention, while also helping to improve the appearance of your garden. To lay wood chip properly, a gardener should prepare the area first by removing any grass or weeds, then smoothing over the soil once it's all gone.
Landscape fabric will then be installed on top of the soil to limit weed growth. Spread wood chips into the soil surrounding flower beds, trees and shrubs.
Once this is complete, the wood chips can then be placed on top of the fabric, making sure there is at least 3 to 4-inch layer.
The wood chips will then be spaced out, making sure there is at least a 6-inch gap between trees and shrubs, and 2 to 3 inches from plants. They can then be raked to ensure they are smooth and level, and then tapped lightly with a shovel to secure them in place.
Laying Turf
If you need new turf, then this will require the help of an expert gardener, who will first discuss your turf plans while also assessing the size and shape of your garden to determine the materials they need.
This may involve ground preparation, such as removing an existing lawn and treating the ground with weed killer before the new turf can be installed. They may also check the depth of the topsoil, as it must be at least 100mm before new turf can be put down. Once this is complete, the ground should then be loosened, compacted and levelled out to ensure it is smooth.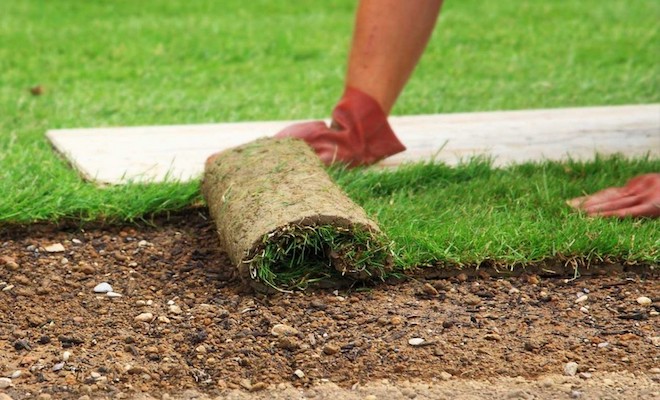 After the preparation is done, the turf can then be installed by laying out along a straight edge. They will then stagger the turf row by row to create a brickwork-like aesthetic.
Once it is all laid out, they will then tap the edges with a rake, and any noticeable cracks or exposed turf should be filled in with light soil. To ensure everything looks near, the edges of the turf should also be trimmed to the exact size and shape you want.
Laying Artificial Grass
If you would prefer artificial grass to turf, then you will need a tradesman to remove any existing turf while also creating a robust surface. This will involve smoothing, levelling and cleaning the area, making that the depth is no more than 10cm. Once this is complete, the area should be sprayed with a weed killer, followed by the installation of a weed membrane.
As artificial grass cannot be installed on top of topsoil, aggregate of around 20mm should be placed onto the surface then compacted with a roller. A fine layer of stone of around 6 to 14mm will also be added, making sure that it does not exceed a depth of 40mm. This should also be topped up and compacted If need be.
Once the sub-base is in place, the artificial grass should then be laid out and left for around 2 to 3 hours. After this time, the grass will be trimmed down to achieve the exact length you want. For larger gardens, two pieces of grass may need to be joined with jointing tape and adhesive. Once the grass is secure, it should then be brushed up to ensure it is neat and tidy.
Creating Flowerbeds
Before installing flowerbeds, you or your gardener should check to see if any utility lines are buried underground to avoid damage when planting new beds. A professional gardener will also ensure that all vegetation is killed and removed before installation. They will then outline the shape and size of the new flowerbeds to ensure they are laid out in the right place.
The soil and plant material should then be covered with around 5 to 6 sheets of newspaper, which will then be covered with about 2 to 3 inches of compost. If this is done in the fall or winter, then the newspapers should be left to kill off the vegetation due to their ability to block light, and should then be removed in the spring.
If it is already spring and you want fast flowerbed installation, then your gardener may use a herbicide to remove the weeds and plant material. Once it is dead, a spade will be used to turn the bed over, and your gardener will then check to see if the soil is wet or damp, with the latter being the preferred option.
Around 2 to 3 inches of compost or organic matter will then be placed over the bed, before turning the soil over again. They will then plant flower seeds into the ground, however, if any weed prevention chemicals are used then its best to put the seeds into flower pots first to avoid damage.
Once the beds are in place, another layer of compost or mulch will then be added to prevent further weed growth and also enhance the look of the flower beds.
Laying a Patio
Before a new patio can be installed, the person you hire will make sure the area is fully prepared. This could involve removing an existing patio, followed by digging a hole of at least 150mm in depth across the entire patio area, making sure that the soil is compacted thoroughly. Once this is complete, a sub-base can then be added and raked smooth, making sure it has a depth of around 100mm.
The patio material will then be mixed and prepared; for example, a concrete patio would require a mix of three parts sand and one part cement with water to create a doughy texture. This should then be applied to the patio bed with a 40mm layer.
Once the sub-base layer is fitted and dry, patio slabs can then be installed. However, fitting them the tradesmen will dampen to avoid drying out the underlayer. Once the slabs are in place, they should be secured by tapping them with a rubber mallet, making sure that there is at least a 10mm fap between each slab.
Once this is complete, the patio should then be hosed down and left to set for around 24 hours. After this time, a trowel will be used to fill the gaps with a jointing material to prevent movement.
How to Lay Decking
To install garden decking, a professional will need to prepare the decking area, making sure that there is a solid and durable base such as a patio or concrete in place to support the decking. If not, a foundation base will need to be built.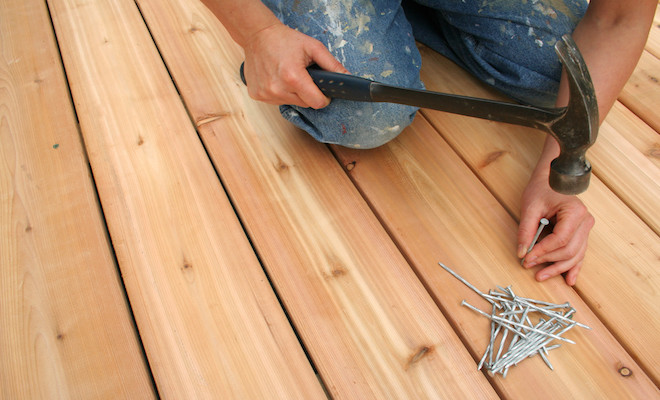 If you want a fixed deck built, then a joint will have to be installed onto the wall of your home to support the decking. Another option is a freestanding deck, which will require a decking frame which will be used to support the joists.
To ensure the joists are positioned correctly, they will need to be measured then holes will be drilled into each side of the frame. They will then be attached and secured with screws, along with noggings, which will be used to support the structure.
Once the frame and the rest of the structure are in place, the decking boards should be pre-drilled then installed, making sure there is an overhang for fascia boards.
General Maintenance
The majority of gardeners will perform general maintenance of the garden which will involve raking up leaves, hosing down the path, watering the plants, and removing weeds to ensure that the garden looks good all year round.
Cleaning Patio/Path/Driveway
If your patio, path or driveway needs to be cleaned, then this will involve sweeping the area of any dirt and debris. They may also power wash the surface, then add a suitable solution will then be mixed with water and applied to the area, which will remove any stains and dirt. They will then use a brush to spread the solution across the space and then it should be left for around 20 to 25 minutes before rinsing it with a hose.
Tree Stump Removal
If you have an ugly tree stump in the middle of your garden, you can hire an expert gardener to remove it. The first thing they need to do is dig around the stump to release the roots, cut them up into small pieces and remove them.
After the majority of the roots have been removed, they should then be able to detach the stump. They will then discard the wood and use it as compost material.
Planting
To enhance the look of your garden, you could hire a gardener to plant some common flowers. They will also offer you advice on the best location to position your flowers to benefit from just the right amount of sunlight.
To plant flowers, they will first dig a hole of at least 0.6cm deep for plant seeds, while a potted plant will need a hole that is at least as deep as the root ball. The latter should be watered heavily before it is transferred to the hole, making sure that the soil is drenched. Fertiliser should then be added to the bottom of the hole before both potted and seeded flowers are put in place.
Once each hole is prepared, the flowers or seeds can be planted, making sure that there are no empty spaces surrounding the flower, while also ensuring the top of the root ball is covered.
Installing Garden Fencing
The first step when installing garden fencing is to measure the space where you want them to be installed, as this will help the gardener understand how many posts and panels they need.
Once the area is marked out, it should then be cleaned, which involves removing any dirt, debris or weeds. A weed killer should also be added as a preventative measure. The wood panels should also be cleaned and treated with an all-purpose wood preservative to avoid rot.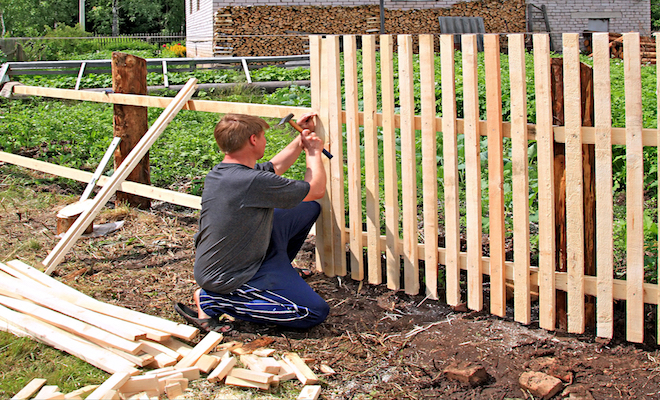 When the area is clean, and the wood is prepared, metal supports should be installed by hammering them into the ground. Holes should then be dug for your posts which should be at least 2 feet deep. The posts should then be put in place then the holes will be filled with concrete to secure them and then left for around an hour to set.
To avoid rot, gravel boards should be added to the fence panels before fitting them to the posts. Once they are in place, the panels can be screwed onto the posts with stainless steel screws. When secure, post caps will then be installed as a finishing touch, making sure they are all the same height.
Installing a Pond
If you have a large garden, you may want to install a garden pond. This involves planning out its position, making sure it has at least 5 to 6 hours of sunlight a day. Once this has been determined, you can then decide on the size and mark out the pond area.
Once the area is marked out, a professional landscaper will then dig out the space where the pond will be installed. They will also remove surrounding turf of around 450mm wide and 50mm deep to create a liner overlap. The location will then be cleaned of any stones or debris that may affect the construction of the pond.
The pond area will then need to be lined with an underlay and pond liner with measurements depending on the type of pond you want. They may also need to install pipe sleeves if the pond you've chosen has a filler or overflow pipe. An overlay will then added and covered with sand, soil or stone.
Cost Affecting Factors of Garden Maintenance
The average cost for regular maintenance in the garden does vary considerably, depending on your location and size of the maintenance company, with small to medium-sized companies in the north charging around £30 per hour, while large garden maintenance businesses in London charge up to £50 per hour.
Some self-employed gardens do charge as little at £10 per hour for small jobs such as lawn mowing or general maintenance. Some gardeners charge a daily rate of £150 per day plus £100 more if they have another gardener working with them.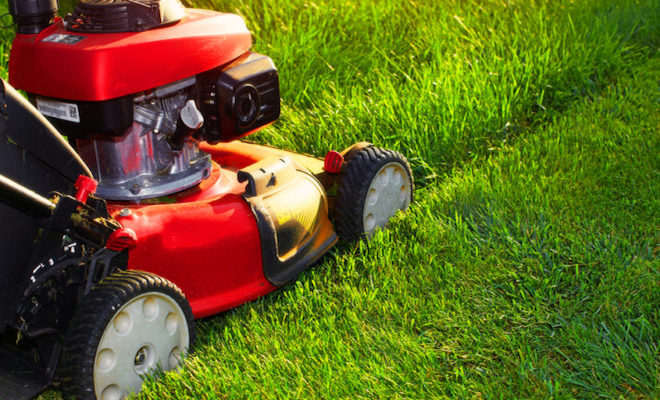 The size of your garden is also one of the most important cost factors, as small gardens tend to be priced at around £30 to £300, while larger gardens of more than 12 x 8 metres cost around £80 to £800. These prices are based on general tasks such as lawn mowing, pruning, leaf blowing and weeding.
Prices will increase for more complicated jobs such as tree stump removal which costs around £60 to £8f0 per hour, artificial grass installation which is normally priced at £60 to £80 per square metre, and new garden fencing that tends to cost around £20 to £100 per panel.
The condition of your garden will also affect the cost, as a maintained garden will take less time, in comparison to an overgrown garden that has not been cared for in years.
DIY Garden Maintenance
There are many people who maintain their own, although this usually involves simple tasks such as lawn mowing, weeding, planting and watering. Doing it yourself can help you save on labour costs and may also help you learn a thing or two about gardening.
While DIY garden maintenance can help you save on labour costs, you will still have to pay out for materials and equipment. This could include power tools such as a lawnmower, which could cost around £40 to £1000 to buy and around £40 a week to hire, a hedge trimmer for £20 to £70 or £30 a week to hire.
If you want to clean your garden path, then you will need a pressure washer which costs around £50 to £500 to buy or can cost up to £160 a day to hire.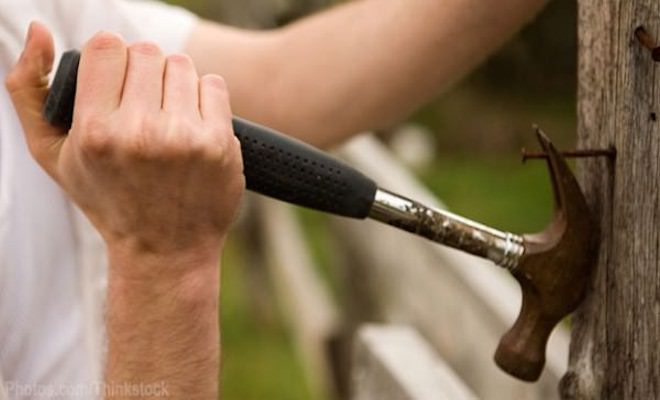 You could also hire a leaf blower to clear your path which will cost around £55 a day or you can purchase one for £30 to £90. You will also have to invest in some general garden tools, including a rake which tends to cost about £3 to £25, a garden shovel for £3 to £40, a hand trowel for £3 to £10 and a pruner for £1 to £30.
For more complicated jobs such as patio installation or grass treatments, you may need to call in a professional who has the knowledge and skills to transform your garden. They will also have access to professional-grade products and may also allow you to benefit from trade discounts.
How Often Do I Need Garden Maintenance?
When hiring a gardener, you need to figure out how often you will need them to determine your budget. For example, if you have a large garden, you will probably need to have your garden maintained at least once a week, while a small garden may benefit from fortnightly.
The time will, of course, vary depending on the type of garden you have, for instance, a minimalist garden will need a lot less maintenance, so could be done a monthly basis, while a wildlife-friendly or food growing garden will need a significant amount of maintenance.
In the winter months, you will not need your plants watering as often as the rain will do this for you, but in the summer when it is drier, you may need a gardener's services on a weekly basis. During the growing seasons of Spring and Autumn, your plants and grass should be left to grow, so you could pay a gardener for monthly upkeep.
What is the Difference Between a Landscaper and a Gardener?
The main difference between a landscaper and a gardener is that the latter usually take on maintenance jobs such as grass cutting, planting, pruning, weeding and fertilising, while landscapers tend to construct new gardens. Landscapers tend to plan, design and install garden fixtures such as new flowerbeds, decking, fencing, water features and paving.
In regards to payment, gardeners tend to charge around £150 per day, although they prefer a fixed monthly payment too as it is easier for them to budget. But you do need to be very careful before signing any long term maintenance contract.
A contract will specify a fixed number of hours per year and paid weekly, or monthly can often be the best option for both the gardener and the householder. A fixed price per month for the householder is better than getting huge bills in the summer when most of the work will be done.
Landscapers may charge slightly more, as they will spend a lot more time planning and designing your garden. Landscape gardeners tend to charge around £180 to £200 per day, although this will vary depending on the size and condition of your garden.
What Type of Garden do I Want?
If planning a complete garden renovation, you need to consider what type of garden you want. There are various types of garden designs to choose from, including:
Minimalist Garden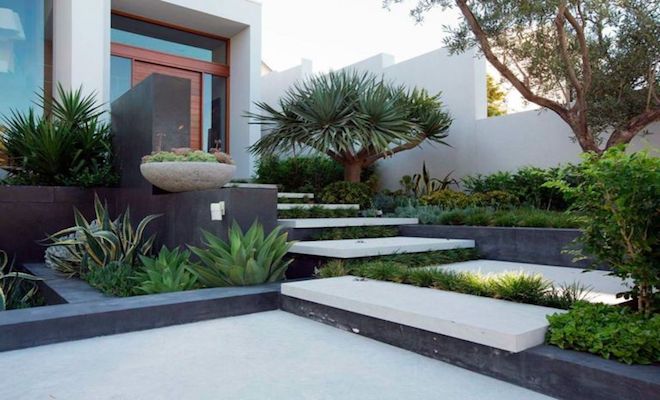 This type of garden offers a simplistic design that is relaxing, elegant and easy to maintain. In a minimalist garden, you can add plants like lavender and hydrangeas, which are low-maintenance flowers that fit in with the neutral colours of a minimalist landscape.
Hard landscaping will also be an important element of a minimalist garden which features materials such as limestone and marble, which are used for raised flowerbeds and pathways. They will also be complemented by a water feature such as a fountain which will add to the sense of calm and simplistic design.
Formal Garden
A formal landscape offers a more traditional design which features a significant amount of green space. Straight lines are an important aspect of formal gardens, with stone pathways placed in between geometric designs which lead to the home or outhouse.
Geometric shapes such as square hedges and shrubs are used in formal gardens, which are not easy to maintain as they will need to be regularly trimmed. They also favour foliage over flowers, with more ferns and chameleon plants, which will need to be water regularly.
Cottage Garden
In comparison to a formal landscape, cottage gardens have a more flexible design, which features bright coloured plants such as sunflowers, roses and carnations, which should be planted throughout the garden to create a sense of harmony.
In between the plants, you should install winding pathways made up of traditional materials such as gravel or brick, where the plants will overhang.
Cottage gardens also feature decorative touches such as rustic fencing, hedges and evergreens. All of these elements may be easy to handle on their own; however, for full garden maintenance, you will need to hire a professional.
Mediterranean Garden
If you're looking to create an exotic theme, then a Mediterranean garden is perfect, and no Mediterranean theme is complete without a water foundation or pond. They also include features like cypress trees, olive trees, palm trees, rosemary and perennials, which are all suited to dry climates, however, they are still able to grow in the UK, although they are quite hard to maintain.
Clay and terracotta pots are also a popular addition to any Mediterranean-style garden, although again these will need to be maintained regularly as potted plants tend to hold less water.
Mediterranean garden pathways are usually made up of gravel, which is a low-maintenance and low-cost material. They are usually combined with Mediterranean tiles on decking stairs and patios.
Wildlife-friendly gGarden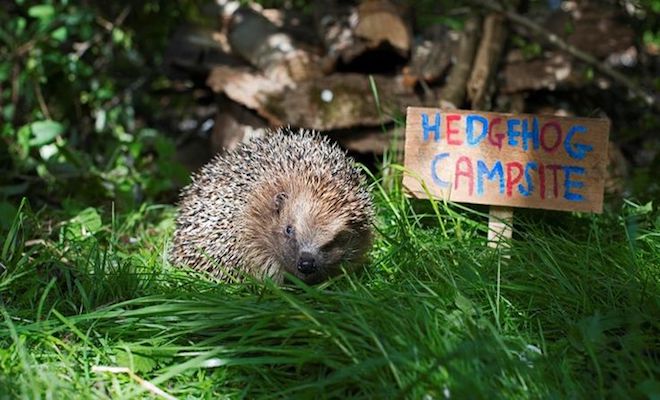 Having a wildlife-friendly garden is basically creating a landscape that is fit for you as well as both creatures large and small. The main characteristics of a wildlife-friendly garden are long grass, where many insects and small animals use as a habitat. This will, of course, mean that you will not have to get your grass cut as often.
A wildlife-friendly garden will also have plenty of trees and borders with flowering plants such as carnations, daisies and delphiniums which provide nectar to insects. You may also want to have some fruit plants which grow blueberries, blackberries, strawberries and tomatoes, however, this may be time-consuming as growing fruit can be difficult, so you may be best hiring a professional gardener.
One of the main features of a wildlife-friendly garden is a pond which can be used as a habitat for many animals or a water feature such as a fountain for birds.
Growing Food Garden
If you want to grow your own food in the garden, you will need to buy plenty of fruit and vegetable plants to grow items like tomatoes, strawberries, carrots, spring onion, lettuce, beetroot and more. If you are not an experienced gardener, then growing food can be hard to keep up, so it's best to ask for advice from someone who knows.
To ensure your plants have the correct amount of sunlight, you may want to install a greenhouse, which you can build yourself or have a professional do it for you.
Garden Design
When planning a new garden, it is important to consider what you are going to use it for. For example, if you have quite a large garden you could use it as an entertainment space, so you may want to consider adding decking to accommodate furniture which could include a dining set and barbeque equipment.
If you're an avid gardener, you may want to create a space in your garden to grow food. This could involve installing a greenhouse separate from the rest of the garden, which you could either buy from a store or have someone construct in the colours you want.
You will also need to consider the practicality of your garden, especially if you want to build a wildlife-friendly garden with long grass, as you will need to create a pathway for easy access to your home. There are a variety of options to choose from, including concrete pathways, stepping stone or gravel which will look great in any garden.
If you would prefer a maintenance-free garden, then you could consider hiring someone to install artificial grass, so it does not have to be mowed, it simply just needs to be brushed and rinsed once a month. You may also want to plant some low-maintenance plants such as lilies, shrubs, geraniums and more.
If you're having trouble designing your garden and are unsure what you want, you could consider hiring a landscaper or a gardener designer. Garden design costs around £60 to £200 per hour. They will work with you to plan and design your landscape and help you achieve your dream garden.
What Type of Soil Do I Need?
If you are unsure about the type of soil you have, then you can purchase a soil testing kit, which will cost around £60 to £120. If you are hiring a gardener, you will not need this test, as a professional gardener should be able to determine the different soil types, including:
Clay Soil
This type of soil is also known as a heavy soil which is made up of over 25 per cent clay and costs around £15 to £75 per bag. It is one of the most fertile types of as nutrients hold onto the clay minerals within the soil; however, it is quite difficult to maintain. They also hold a significant amount of water which takes a long time to drain, and also take a while to warm up.
Plants such as daisies, primulas and geraniums work well with clay soil as well as eucalyptus, birch and juniper trees, although they do require a significant amount of maintenance to grow properly. You will know if you have clay soil if you find it hard to dig up and it feels sticky, slimy and wet to touch.
Sandy Soil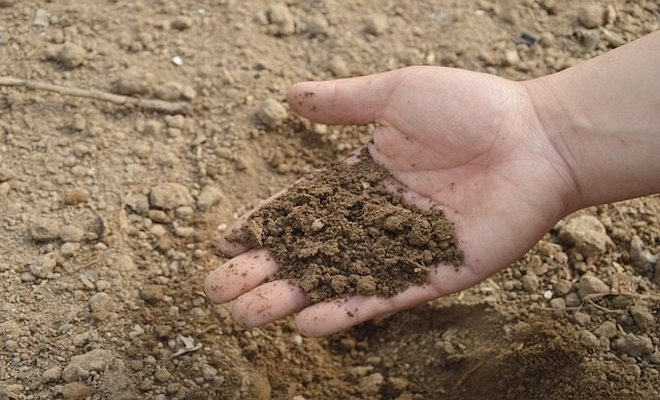 Sandy soil or light soil consists of a large amount of sand and a small percentage of clay and costs around £15 to £150 per bag. This is one of the easiest soil types to cultivate due to its ability to drain quickly after watering or rain. They also warm up quickly in the growing season of spring; however, they tend to dry out a lot faster than clay soil and lack plant nutrients which tend to be washed out by water.
Sandy soils tend to be acidic, so acid-friendly plants tend to thrive in this environment. Evergreen trees and shrubs tend to survive well in sandy soils, as well as the majority of perennials such as geraniums, iberus and Linum. You will know if you have sandy soil as a ball of this type of soil will crumble easily.
Loam Soil
This is the common type of soil used by gardeners, which costs around £90 to £140 per bag. This type of soil contains an equal amount of sand and silt and a small percentage of clay which provides the perfect balance for the majority of plants due to its porous texture that enables water to flow through at a slow pace without becoming waterlogged.
The particles in loam soil also allow room for air to mix within the soil and is also nutrient-rich, which enables top-grade plant growth.
Some of the most common flowers and trees planted in loam soil are wisterias, delphiniums, white oak, red maple and white cedar.
To work out whether you have loam soil, you should be able to easily roll it into a ball, although you will notice that it won't maintain its shape and it will feel loose and crumbly.
What Time of the Year is Best for Garden Maintenance?
The periods of peak grass growth are in the Spring and Autumn time when you should really be having your grass cut every week or at least every other week. Mowing frequency can be greatly reduced in the winter. Your lawn requires regular feeding to maintain health and encourage new growth; your gardener should feed the turf twice yearly for best results. New hedges require formative pruning at least twice per year but established hedges just need maintenance trimming once per year, though elaborate formal hedges may still need pruning twice a year or more to look their best. Maintenance trimming is generally carried out in the spring and summer months. Professional and experienced gardeners will know exactly how often to trim your bushes and hedges.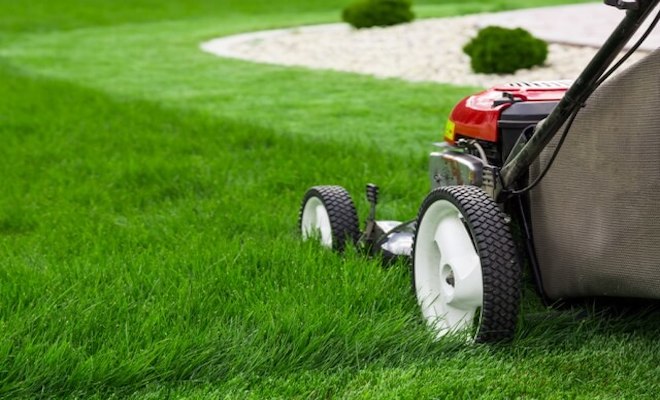 In the drier seasons, during hot, dry periods. All plants need to be watered with the exception of the toughest, most drought-tolerant plants.
During the wetter seasons the watering should pretty much take care of itself, but do not take this for granted, a good gardener will always keep an eye on the frequency of rain.
Your patio and drives need regular cleaning and perhaps some weed removal too, but usually, a good going over with a pressure hose a few times a year will do the trick!
FAQs
How to Find & Hire a Gardener
If you want to build your dream garden but do not have the time or experience to do so, then you're best hiring a gardener or a landscaper to build and maintain your garden. The cost of garden maintenance is around £10 to £50 per hour, although this could vary depending on the size and condition of your garden.
When looking for a professional gardener, you should consider asking your neighbours to see if they have any recommendations or get some quotes online. Before hiring anyone, you could ask for some images of previous jobs they have worked on, as well a gardener's price list.
You should also enquire about their experience, as you should really only hire someone who has had at least 5 years' experience. You could also consider hiring someone who is a member of a professional organisation such as The Gardener's Guild, which requires its members to have at least one horticultural qualification.
Last but not least, you should also check that they have public liability insurance, as this will protect you and the tradesmen in the event of any incidents or damage.
Sources
https://www.gardenguides.com/121583-lay-wood-chips.html
https://www.rolawn.co.uk/how-to-lay-turf
https://www.provenwinners.com/learn/make-your-bed
https://www.marshalls.co.uk/gardens-and-driveways/blog/how-to-lay-a-patio
https://www.wickes.co.uk/how-to-guides/garden-landscaping/plan-lay-a-deck
https://www.homebase.co.uk/ideas-advice/garden-and-outdoor/patio-decking-and-fencing/how-to-put-up-a-fence
https://www.rhs.org.uk/advice/profile?pid=179
https://www.countryliving.com/uk/homes-interiors/gardens/a20120884/most-cost-effective-vegetables-grow-home-garden/