How Much Does It Cost to Install a New Gas Supply?
The average cost of running a gas supply to a property is £300 to £400 if your property is no more than 23 metres from the supply but about £1000 to £1250 for an average installation beyond 23 metres.
Of course, the latter mains gas supply installation job would be much closer to £400 if your home was, say, 25 metres away, but we are basing this on an average for all jobs where a property is anywhere over 23 metres from the gas supply.
Cost Factors of Installing a New Gas Supply:
Ease of access
Size of gas pipe
Type of gas pipe
Type/size of property
Property location
The reason that property location matters is due to labour rates differing throughout the UK. You'll generally find the highest labour prices in the southeast (London in particular) and the lowest in the north of England, Scotland, and Northern Ireland.
Gas Supply Installation Prices
| Job Description | Total Cost |
| --- | --- |
| Connecting Gas Supply to Property No More Than 23 Metres Away | £300 to £400 |
| Connecting Gas Supply to Property More Than 23 Metres Away | £1000 to £1250 |
Additional Costs
You may choose to incur a variety of added expenses, such as the installation of a gas cooker or gas fire. Let's take a closer look at these additional costs.
Gas Cooker
A gas stove uses combustible gas like natural gas, propane, butane, or LPG as a way to heat up food.
One of the advantages of a gas cooker is the complete control it gives you, it does not depend on power, and it evenly distributes heat. Let's look at the cost of an installation.
Cost of Fitting a Gas Cooker:
Installation Only: £75 to £100
Supply & Fit a Gas Cooker: £300 to £600
Gas Fire
What about installing a gas fire? Among the benefits of a gas fire is that they're less expensive to run than electric heaters, and they heat up much faster.
As with the installation of a gas cooker, a gas fire must be fitted by a Gas Safe registered professional.
Cost of Fitting a Gas Fire:
Installation Only: £150 to £300
Remove Existing Gas Fire & Install New Unit: £200 to £400
Annual Servicing: £60 to £100
Cost Breakdown Calculator
Individual cost to install a gas supply no greater than 23 metres from a house – Total Cost: £350
Labour Costs and Time Frames
The cost of installing a gas supply is based on labour only. Therefore, we are assuming that the supply itself has already been purchased.
On average, heating engineers charge between £40 and £44 per hour. This price can differ greatly based on where you live. However, prices could range from as low as about £25 to as much as £80.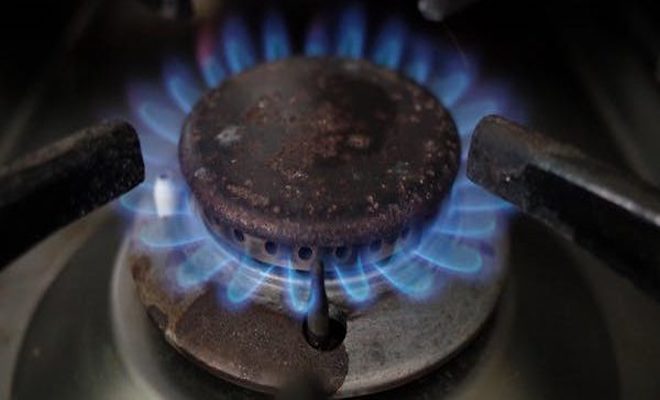 In some very rare cases, the price of hiring a single heating engineer will be outside of this price range.
Breakdown of time frames:
Connect Gas Supply Within 23 Metres of Property - 8 weeks
Connect Gas Supply More Than 23 Metres From Property - 12 weeks
Labour Cost and Time Frame Factors:
Gas supply distance from the property
Quality and type of gas supply
Ease of access
State of the installation area
Cost Affecting Factors of a New Gas Connection
What affects the cost of connecting a gas supply? In this section, we'll break down some prominent cost factors in more detail.
Distance from Property
First and foremost, how far the gas supply is from your home will play a significant role in determining how long it will take to fit the new gas connection. This will, in turn, impact on the overall labour cost.
Type of Gas Pipe
The specific gas pipe being installed is also relevant both to the labour and supply costs. In terms of the former, each gas pipe will come with its own installation difficulty, and some gas pipe materials may be more expensive than others.
Type of Property
The more difficult a space is to work in, the more time consuming the installation will be. For that reason, property type is relevant with a large detached house likely to involve a more complex installation that would be the case with a small terraced house.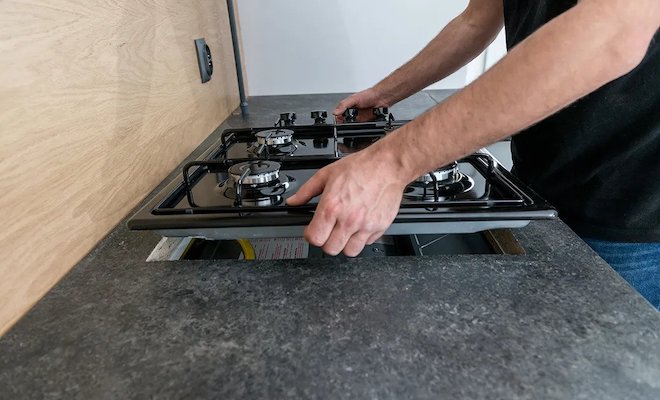 Size of Property
Property size is also important since the larger a property is, the more likely a gas supply is to be further away, which will impact the cost of labour.
Of course, a property's size can also impact the complexity of the installation too.
Location of Property
As discussed, where you live is relevant. Labour prices tend to be highest in the southeast of England (London especially) but lower in regions such as the north of England, Scotland, and Northern Ireland.
Ease of Access
How accessible the work area is and the area beneath the surface that the labourer intends to access will also shape your total bill.
What Does Installing a New Gas Pipe Entail?
We'll now discuss the steps involved in the process of connecting a new gas supply. The installation method may vary depending on the type of gas pipe and the size of the property.
1. Hiring a Contractor
Prior to any work, you'll need to get in touch with your Gas Distribution Network company or GDN. To be specific, a GDN is a company that is generally supplied with gas via the national transmission system.
They own and run the infrastructure used to provide gas to properties within a given locality.
A network operator may also be described as a distribution network officer or DNO. You can find out who your local gas DNO is via the Energy Networks Association website.
From there, you can make a booking. You could also contact a more localised Independent Gas Transporter or IGT as this may reduce your total bill.
2. Installation
On the day that work is taking place, the labourer(s) will begin the process of fitting the gas supply.
After all the necessary measurements and preparations are complete, they will break through the ground at the starting point of the supply.
From there, work will continue until the gas line is inevitably connected to your home. Various checks will be needed once the work is complete in order to ensure that everything is functioning as it should and that all aspects of the gas supply are safe.
Can I Connect A Gas Supply DIY?
This work may only be undertaken by a certified installed through an independent or regional gas distributor. Connecting a gas supply DIY is against the law.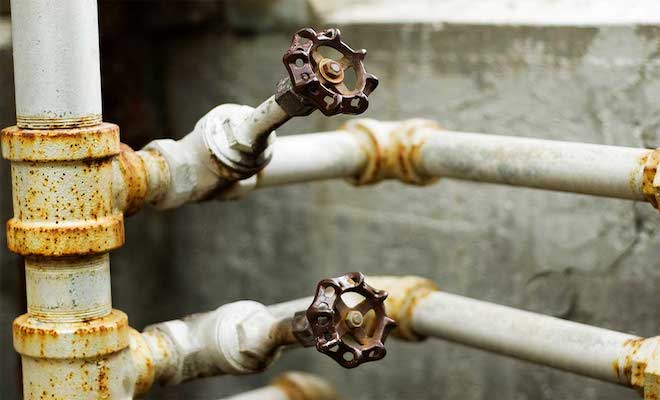 Gas Central Heating
Central heating systems or CHS' that use gas are the most popular choice of CHS nationwide. They are also referred to as wet systems.
A gas-fired boiler is used to heat water as a way to distribute heat throughout the property using radiators and to heat up water, such as for shower use.
Here's another thing…
It costs about 2 to 4 pence per kWh to run gas central heating. Comparatively, running an oil CHS costs about twice as much, and an electric CHS has running costs priced at about four to six times the cost of a gas CHS. There are also a variety of boilers to choose from.
The options are as follows:
Combi boiler - A compact unit that consists of a cold-water tank and a conventional hot-water cylinder. The most popular type of boiler.
Conventional boiler - Carries warm water and warmth and features both a hot water storage cylinder and an attic-based cold water tank. Also known as an open vent boiler.
System boiler - Use cylinder storage to supply heat and hot water. Tend to be found in an airing cupboard. Also known as a sealed system boiler.
As for radiators, here are some of the common options:
Single panel radiator - Features a single panel, although it may contain a few columns and is a relatively cheap option.
Double panel radiator – Has two panels for roughly twice the output of a single panel radiator and are therefore naturally more expensive.
Horizontal radiator – A common choice that is generally found under a window. It tends to warm areas prone to cold draughts and uses up less space than a vertical radiator.
Vertical radiator - Ideal if a room has limited space. Tend to be decorative since they are often quite visible and can be fairly expensive.
Column radiator - Consists of tubes that travel in rows. They connect the top and bottom to create a single, combined unit. They are energy-efficient, long-lasting, and aesthetically pleasing. Although, they may take a while to heat up and can be costly.
Let's now break down the cost to install gas central heating based on the CHS used and the number of radiators required.
Gas Central Heating Cost:
Type of System
Number of Radiators
Total Cost
Combi
Five
£1860 to £3810
Six
£1960 to £3960
Seven
£2260 to £4310
Eight
£2360 to £4460
Nine
£2660 to £4810
Ten
£2760 to £4960
System
Five
£2360 to £4310
Six
£2460 to £4460
Seven
£2760 to £4810
Eight
£2860 to £4960
Nine
£3160 to £5310
Ten
£3260 to £5460
Conventional
Five
£2660 to £3760
Six
£2760 to £3910
Seven
£3060 to £4260
Eight
£3160 to £4410
Nine
£3460 to £4760
Ten
£3560 to £4910
Gas Capping Costs
Capping a gas pipe is the process of placing a cap on a gas supply for safety purposes. This is generally undertaken if there has been a gas leak, or a property has been unoccupied for a significant duration.
Gas capping is a relatively straightforward and inexpensive job, with a price tag of about £20 to £40. Like most work involving gas, this must be dealt with by a competent and certified professional.
Benefits of a Mains Gas Supply Connection
There are plenty of advantages to connecting your property to your regional or local gas supply network.
Benefits of a connection:
No need for on-site storage (e.g. storing propane tanks on your property)
Less hassle on your end
Not too expensive despite the advantages
Building Regulations for a Gas Installation
As with any gas-related work, there are building regulations to take into account. For instance, a Gas Safe registered installer must perform the work. You can hire such an installer via an independent or regional gas distributor.
You'll find further information is provided on the Planning Portal website. These details are specific to England and Wales, so the rules may vary in Northern Ireland and Scotland.
And here's another thing...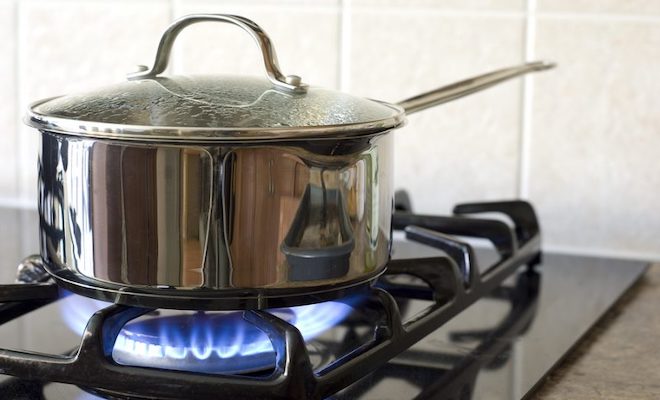 You'd likely pay £300 to £500 if you were to apply for special building regulations approval. However, the gas distributor employee will be able to sign off the work once complete.
If you are unsure about anything concerning the regulations, please contact your local council.
Planning Permission for a Gas Installation
It is unlikely that planning permission approval will be required. However, if you live in a designated area or listed building, you should contact your local council.
The same applies if you have any doubts regarding planning permission and permitted development. How much does planning permission approval cost? On average, around £200 to £450.
Once more, additional details are available on the Planning Portal.
FAQs
How to Find & Hire a Gas Safe Engineer
It is essential that you hire a competent and certified heating engineer for a gas line installation. Heating engineers tend to charge around £40 to £44 per hour.
When hiring a Gas Safe engineer, consider the following:
Are they Gas Safe registered?
What are their qualifications?
How about their references?
What accreditation do they have?
Do they offer insurance?
If you'd like to find out what qualifications and certifications a contractor has, you can do so by contacting the heating engineer directly or, if they are part of a company, their employer.
Sources
https://www.londongases.co.uk/blog/the-benefits-of-cooking-with-gas
https://www.nationalgrid.com/uk/gas-transmission/connections/domestic-connections-and-homeowners
https://www.boilerguide.co.uk/types-boiler-explained
https://www.gasconnections.co.uk/gas-reconnection-after-being-capped-off/