How Much to Fit a Gas Cooker?
The average gas cooker installation cost will depend on the model and quality of the gas cooker, and whether it has a single or double oven. For instance, a conventional cooker ranges from £280 to £850, £550 to £1850 for a fan-assisted cooker and £600 to £2800 for a gas range cooker.
The prices shown are really just a rough guide of what you may expect to pay to have a gas cooker installed.
What can affect the cost?
The actual price you may pay will depend on a number of factors, not least your location, as tradesman rates in London tend to be a lot higher than the surrounding areas across the UK.
A gas safe engineer may also charge more if the level of access is difficult as this could result in them spending more time on the job.
Gas Cooker Prices
Below are some estimates of the cost of fitting a gas cooker with the assistance of a gas safe engineer:
| JOB DESCRIPTION | SINGLE OVEN | DOUBLE OVEN |
| --- | --- | --- |
| Conventional | £280 to £650 | £330 to £850 |
| Fan | £550 to £670 | £1030 to £1850 |
| Range | £600 to £800 | £820 to £2800 |
Supply Costs
While it might seem easier to purchase your cooker with a company that also offers installation, you could always save money by purchasing the appliance separately.
To help you understand what to expect when shopping around, here is a breakdown of the supply costs for different types of gas cooker for both single and double applications.
| JOB DESCRIPTION | SINGLE OVEN | DOUBLE OVEN |
| --- | --- | --- |
| Conventional | £180 to £500 | £230 to £700 |
| Fan | £450 to £520 | £930 to £1700 |
| Range | £500 to £650 | £720 to £2650 |
Additional Costs
There are several other expenses you need to consider when calculating the cost of installing gas cooker appliances, such as:
Cooker Hood Installation
To prevent a build-up of moisture smells and grease from cooking, you should consider having a cooker hood installed above your gas cooker. A cooker hood is a type of electric fan which works to eliminate any odours or condensation while preparing food.
The average cost of a cooker hood installation is around £100 to £230, although this will depend on the design you want for your kitchen suite.
This will require the help of a qualified electrician who will install your cooker hood and connect it up to the mains electricity supply while also checking that it is safe and compliant.
New Kitchen Worktops
To enhance the aesthetic of your kitchen, you may want to consider replacing your kitchen worktops with a more modern and durable design that works well with your gas cooker.
The typical price for professional kitchen worktop installation will depend on the countertop material you choose; for instance, laminate worktops cost around £20 to £40 per square metre, £75 to £100 for wood countertops and £150 to £400 for luxury granite kitchen worktops.
Gas Safety Certificate
To ensure your gas appliances are safe and compliant, you should try to have them tested at least once a year by a qualified gas safe engineer who will issue a gas safety certificate. This certificate is important, especially if you are a landlord, as in this case, it is a legal requirement to protect tenants.
The average cost of obtaining a gas safety certificate can range from £30 to £150, with the overall price depending on the number of gas appliances within the property.
Gas safety checks usually involve inspecting everything from cookers and additional gas appliances to conducting tests on chimneys, flues, pipework and more. This involves assessing the gas tightness, pressure, ventilation and flue flow. Once everything has been checked over the engineer will then decide if the appliance is safe in line with the current regulations.
Cost Breakdown Calculator
Individual costs of supplying & fitting a conventional single-oven gas cooker - Total Cost: £280
Labour Costs and Time Frames
The average gas cooker fitting price will depend on the tradesman rates, which is usually around £100 to £150 per day. Fitting the gas cooker will usually take no longer than 1-2 hours unless there are issues connecting the cooker and extra piping is required.
Tradesman rates may also vary depending on your locations, as gas safe engineers charge up to £50 to £60 per hour, while tradesmen rates in the north of England range from £30 to £40 per hour.
What is a Gas Cooker?
A gas cooker is an all-in-one cooking unit which consists of at least one hob and oven and is powered by natural gas which is provided through pipework that leads from the mains gas supply to the back of the cooker.
They are usually controlled by cooker ignition which can be switched on manually or automatically in order to produce a spark to get the cooker working.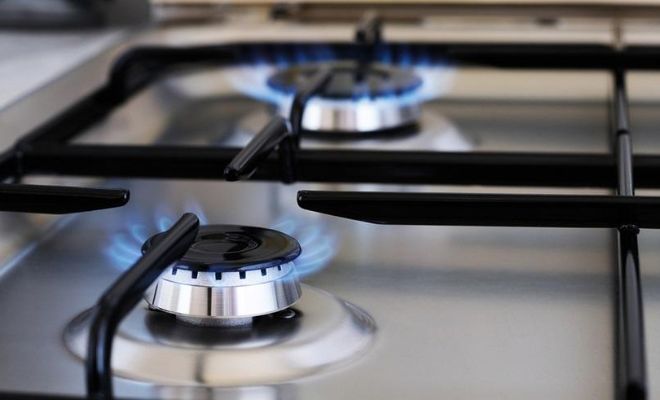 Gas cookers are popular as they provide instant heat which speeds up the cooking process and is also a lot safer than electrical models as gas cookers tend not to hold onto heat for too long after they are switched off.
They also have inexpensive running costs in comparison to electric cookers, so you can make substantial savings on your energy bills.
Cost Affecting Factors of Installing a Gas Cooker
There are various cost factors you need to consider when calculating the overall gas cooker installation price, including:
Size of Gas Cooker
One of the most important elements you need to assess is the size of the gas cooker, and whether or not you need a single or double oven in your kitchen. The average single oven ranges from £280 to £800, while double ovens cost around £330 to £2800.
You will also need to measure the space where you wish to install your cooker, as this will also determine the price, as typically the larger the cooker, the more you will pay.
Type of Gas Cooker
The type of gas cooker model you choose is also a contributing factor, as some cost more than others to buy and install. If you have a low-budget in mind, you may want to opt for a conventional gas cooker which on average cost around £280 to £850, while a mid-range option such as a fan-assisted gas cooker is normally priced at £550 to £1850 for supply and installation.
For premium budgets, you should take a look at range cookers, which are a combination of an oven and hob that cost around £600 to £2800.
Location of Property
Another important factor is where your home is situated, as tradesman rates will vary depending on your location.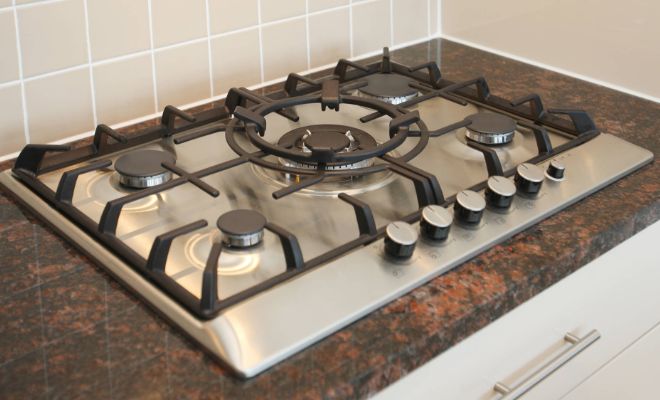 For instance, gas safe engineers in London tend to charge up to £60 per hour, while surrounding areas tend to charge an average of £30 to £40 per hour.
Ease of Access
If your gas cooker or gas supply connection is hard to access, then this could increase labour costs as it may take the tradesman a lot longer to complete the job, so you will need to consider this when assessing the new installation.
Existing Gas Connection
If you are simply replacing your old gas cooker, then all the engineer needs to do is to detach the gas connection from the old cooker and connect it to the new cooker. The job can get complicated if the cooker is being installed in a new position, which is common in a kitchen renovation.
In this instance, the tradesman may charge extra to install a new gas connection which could add on around £300 to £1000 onto the overall cost.
What Does Installing a Gas Cooker Entail?
The following guide will help you understand the process of hiring a gas safe engineer to install a gas cooker in your kitchen.
Removing the Old Cooker
The first step involves turning off the gas valve and disconnecting the gas cooker from the mains supply before removing the appliance.
Securing Gas Fixtures
Once the old cooker is removed, the tradesman will then secure the pipe joints to prevent any gas leaks once the cooker is disconnected.
Attaching the Connector and Street Elbow
After everything is secure, the connector will then be screwed onto the gas line while also connecting the street elbow to the gas port with great care.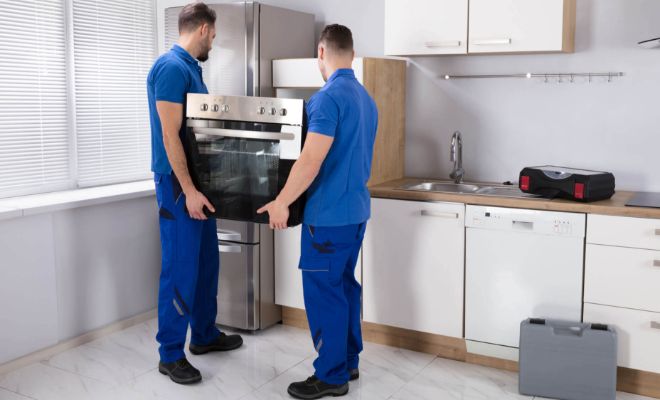 Checking for Leaks
Once the connector and street elbow are connected, the engineer will then assess the installation for leaks by turning the gas cock and lighting the range burners. If any bubbles appear during this process, they will have to repair the leak.
Fitting the Gas Cooker
After any leaks have been ruled out, the final stage involves installing the gas cooker by slotting it into the desired space. Once it is secure, further leaks tests will be performed for reassurance.
DIY Installing Gas Cooker
DIY and gas installations do not mix, we get hundreds of questions about DIY gas installation, and although there is no law to specifically say you cannot do a gas installation yourself, you do have to be competent under the law.
Competent means you are able to check your installation and have a complete understanding of how to check any fitting and/or appliance for leaks that can potentially cause explosions and dangerous carbon monoxide emissions. This definition of the word "competent" will automatically disqualify almost every DIY enthusiast from any form of gas fitting.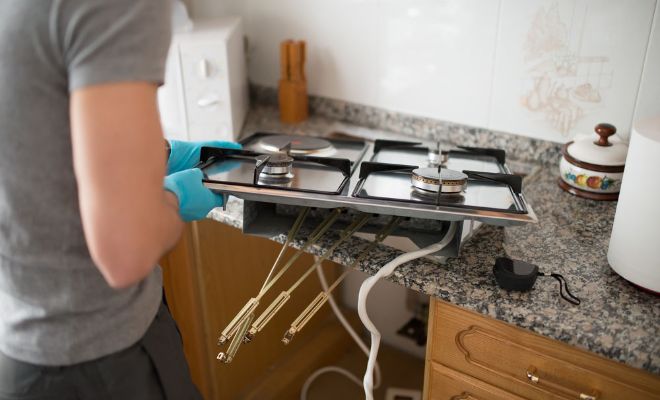 In addition, without a gas safety certificate, it is almost certain your home insurance would not pay out in the event of anything going wrong, plus you could potentially be held criminally liable for any injury or losses caused.
According to the Gas Safe Register site, the only gas work you are allowed to carry out is that which is stated in the user instructions for the appliance.
The regulations state that you should not carry out any work that disturbs a gas carrying or supply component, for example, a gas supply pipe.
Choosing a Gas Cooker
If you wish to replace your old cooker with a brand new gas cooker, then you need to make sure that you choose the right one.
To help you decide, here is a breakdown of the different types of gas cookers, their costs and the pros and cons of each.
Conventional Gas Cooker Cost
A conventional cooker is a type of gas appliance which features two heating elements – one which heats the food from the bottom and the other from the top of the oven.
The average price for a single oven conventional cooker is around £180 to £500, while a double oven ranges from £230 to £700. The main benefit of this type of cooker is that the majority of recipes are written with conventional ovens in mind; therefore, they are much easier to use than other appliances.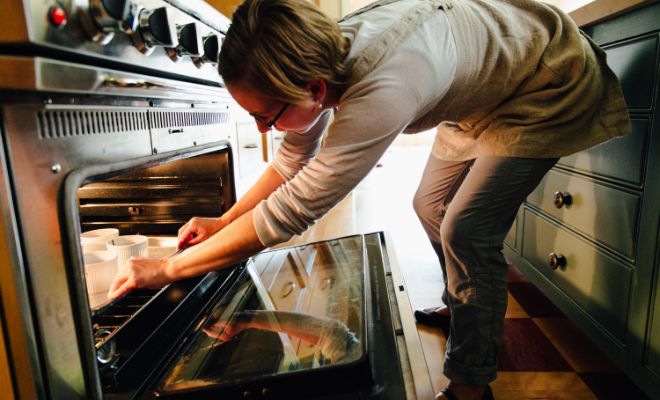 They are also low-maintenance in comparison to fan ovens, as they do not cause as much mess when cooking with liquid ingredients. The downside of choosing a conventional gas cooker is that they do tend to bake or cook unevenly due to the lack of air circulation in the cooker.
They also do not offer as much flexibility as other cooking appliances, so if you are used to cooking extravagant meals, this may not be the best option for you.
Convection Gas Cooker Cost
A convection or fan-assisted gas cooker has a built-in fan within the oven which initiates air-circulation while cooking. You should expect to pay around £450 to £520 for a single oven or £930 to £1700 for a fan-assisted cooker with two ovens.
One of the main advantages of opting for a fan-assisted cooker is that the air circulation enables the heat in the oven to travel a lot faster, which will speed up the cooking process.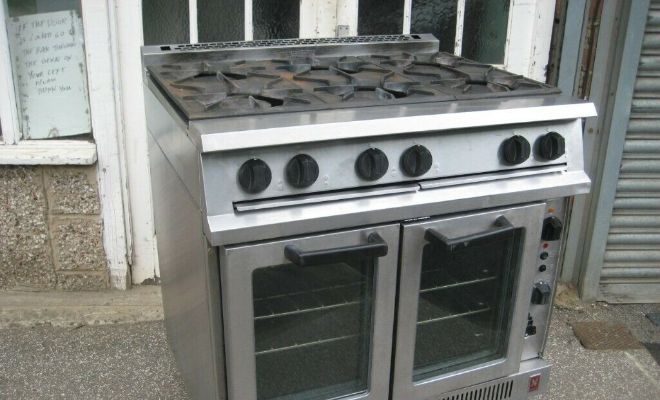 This is not only convenient but also more effective for cooking food thoroughly, while also reducing your energy bills and carbon footprint.
There are some downfalls of convection cookers; for instance, the air circulation can cause cooking times to be inaccurate, which could mean your food is undercooked or overcooked. It is also not the best method for retaining moisture which could lead to your food being dried and inedible.
Range Gas Cooker Cost
Range gas cookers are one of the most diverse cooking appliances as they combine multiple ovens and hobs together for maximum cooking efficiency.
The average price for a single oven range cooker is around £500 to £650, while a double gas range cooker costs from £720 to £2650. One of the greatest benefits of range gas cookers is that are highly-regarded for their multifunctional performance qualities.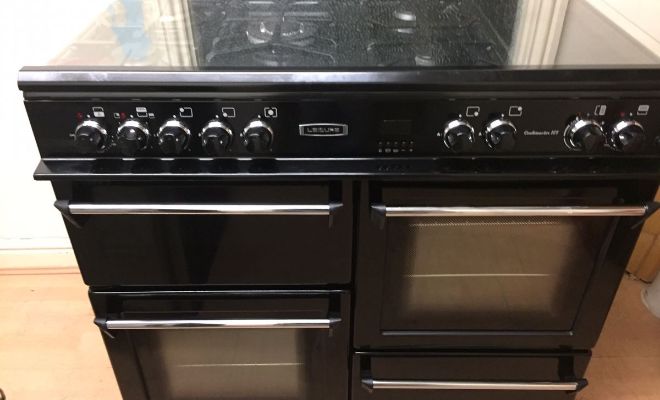 This includes the multiple temperatures, controls and other options which make the cooking process easier due to the level of versatility available. Range cookers are not normally ideal for smaller kitchens as they do take up a significant amount of room, especially if you opt for a double oven.
They are also a lot more expensive than other cookers so if you only have a low-budget in mind, it may not be the best choice.
Building Regulations for Gas Cooker
Gas cookers offer many advantages over electric hobs, but when having a gas cooker installed, there are specific regulations to ensure safe, correct use and maintenance is followed in accordance with the current requirements.
Gas cookers must also be installed by a Gas Safe registered engineer who is competent and qualified. By law, gas cookers must have a minimum of 610mm clearance above the grill on all free-standing gas cookers with a high-level grill.
You also need a minimum of 20mm either side of the appliance when fitted. Gas hobs require a minimum of 750mm from the hob to the cooker hood, plus any wall units either side of the hood must be at least 366mm above.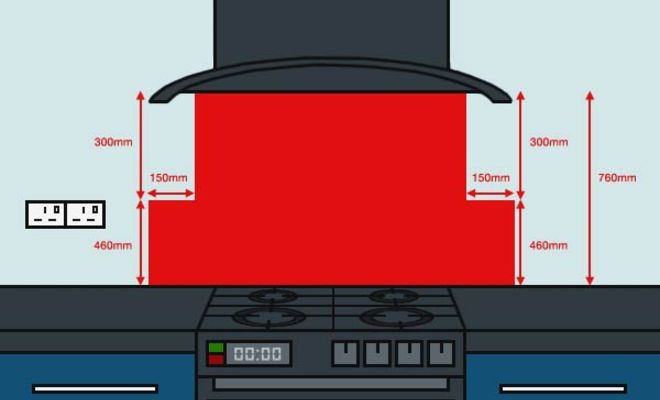 The new regulations require that any appliance installed must now also contain a flame supervision device, which is an integral part of the gas burner system and detects if the flame is extinguished and safely cuts off the gas supply.
Most cookers come with flame supervision devices in any case, but it is worth checking. When you purchase a gas cooker, make sure you note all the manufacturer's requirements and take into account the space required for installation.
Gas safe engineers will not connect cookers or other appliances which do not comply with current regulations. Also, certain tradesmen may try to convince you that they can connect gas cookers even though they are not on the gas safe register, do not be fooled by these claims.
Gas Cooker Repair and Maintenance Cost
To ensure a gas cooker is compliant, safe and long-lasting, it is important that regular maintenance and repairs are conducted.
The most common gas cooker repair and maintenance jobs include:
Gas Safety Inspections Cost
If you are a landlord, you are required by law to have your gas appliances checked at least once a year or every time a new lease starts, while homeowners are advised to have yearly checks, but it is not a legal requirement.
Gas inspections will involve hiring a competent gas engineer to check and assess gas tightness, gas pressure, combustion, flame pitchers, ventilation, gas injectors, burner hobs and door seals.
Once the inspection is complete, the tradesman should issue you with a gas safety certificate which normally costs around £30 per appliance, although they may charge extra if they are performing checks on other gas appliances in your home or property.
Gas Cooker Service Cost
Another important maintenance job is a gas cooker service which should be conducted in accordance with the manufacturer's requirement, which usually advises an annual service.
The average gas cooker service cost is around £60 to £80.
A service is normally performed by a gas safe engineer who will check all elements of the cooker including the oven, grill, hobs and additional parts to ensure everything is working properly. If not, then they will conduct any repairs or additional maintenance to improve the gas cooker's performance.
Faulty Ignition Cost
One of the most common issues with gas cookers is oven burners which do not ignite automatically or manually when the oven Is turned on.
This could be due to a blockage of grease and dirt which has built up in the oven as well as the gas burners on the gas hob, so you may need to conduct a thorough clean.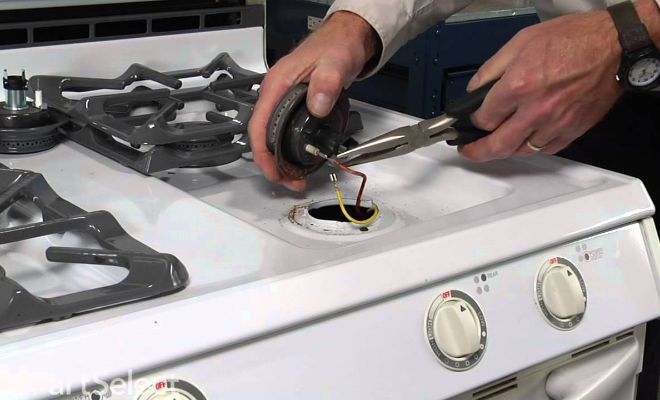 A faulty ignition could also be caused by a loose connection at the back of your cooker, which can be fixed by a gas safe engineer to ensure that the connection is fitted properly. The average gas cooker connection cost is around £100 to £150 for the day.
Broken Cooker Door Cost
Another issue that you may face is a broken cooker door, which can be detrimental to the cooking process, especially if it will not close over or the door seal is broken as this will lead to heat loss.
If you have had your cooker for less than twelve months, then you may be able to benefit from a free repair although this will depend on the company you bought it from, as guarantees will vary.
However, if you have had your gas cooker for longer than a year, then you should expect to pay around £100 to £150 to have your door fixed or replaced.
Smoking Oven Cost
If you notice any excessive smoke coming from your cooker, then you need to have this checked out immediately as this may affect the air quality in your home and could be dangerous.
If your gas cooker is brand new, then you should check the manual to burn-in your appliance which will involve turning on the fan (if you have one) or opening any windows before setting the oven to a high heat and keeping it on for around 30 minutes. This should stop the smoke and improve the smell of your cooker.
However, If the problem persists, then you may need to hire a professional to conduct a deep clean on your oven to remove the problem that is causing the smoke issue. The average cost of hiring a professional oven cleaning company is around £50 to £100.
Benefits of a Gas Cooker
To help you decide if a gas cooker is right for you, take a look at the following benefits:
Low Running Costs
In comparison to other fuel types, gas cookers are one of the cheapest appliances to run.
Savings are especially apparent when compared with electric cookers, which costs around £40 a year to keep an oven, grill and hob going for five hours a week, while a gas cooker only costs around £17.
Easy-to-Use Controls
One of the main benefits of opting for a gas cooker is that the temperature controls are extremely easy to use.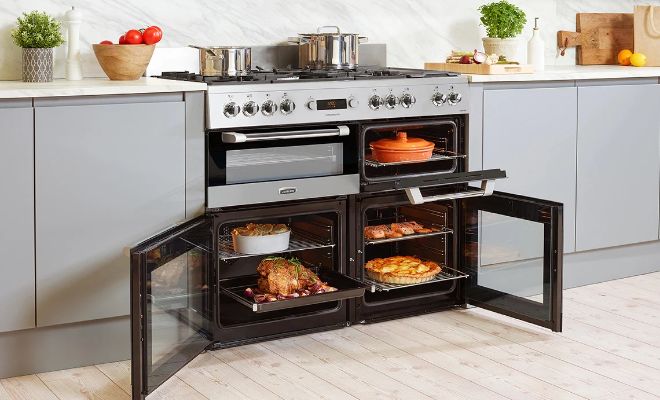 This is ideal if you plan to simmer food as you can set the perfect temperature and relax while you wait without worrying about burning your food.
Instant Heat
Another advantage of choosing a gas cooker is that it provides immediate heat which helps to speed up the cooking process when using the gas hobs.
This also means you can spend less time preparing your ingredients, as gas cookers heat quickly and evenly.
Cost of Removing Gas Cooker
If you are having your existing gas cooker replaced with a new model, then you will need to have the old cooker removed first.
You can hire a gas safe engineer to remove your gas cooker who will charge around £30 to £60 per hour or it may be included in the price of your new installation along with removal.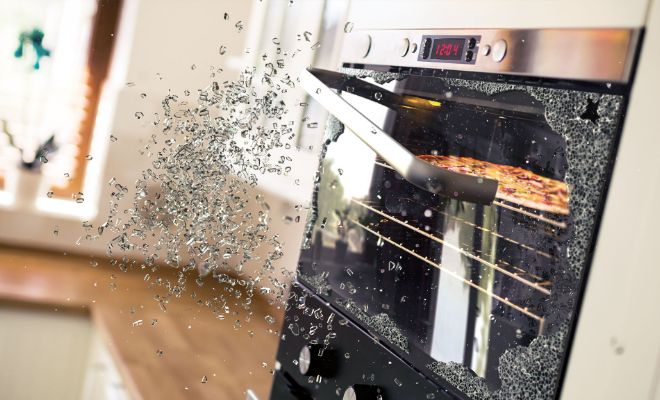 However, if disposal costs are not included, then you may want to hire a professional waste removal company who will charge around £40 to £50.
FAQs
How to Find & Hire a Gas Cooker Installer
To make sure your gas cooker is fitted correctly and legally, you will need to hire a gas safe engineer who is listed on the gas safe register.
Qualified tradesmen will charge around £100 to £150 to install a new gas cooker and connect it to the gas supply.
Before hiring someone to fit your gas cooker, you should conduct a thorough check on their qualifications which should include an NVQ or Diploma in domestic natural gas installation and maintenance, gas utilisation or domestic plumbing.
They should also have a Gas Assessment Training certification which can only be obtained by being tested and signed off by a professional board. You should also check that the person you hire has experience of installing gas cookers by requesting reviews or images from previous jobs.
While also making sure that they have public liability insurance and employer's liability insurance should any incidents occur during the job, as this will protect you and them.
Sources
https://www.appliancecity.co.uk/cooking/range-cookers/different-types-range-cookers/
https://www.whirlpool.com/blog/kitchen/convection-vs-regular-oven.html
https://www.cda.eu/range-cookers/why-choose-a-range-cooker/
https://www.appliancecity.co.uk/cooking/range-cookers/what-is-a-range-cooker/
https://www.comparethemarket.com/energy/content/gas-safety-certificate/
https://www.gassafetylandlords.co.uk/gas-safety-checks-for-a-gas-hob-gas-cooker/
https://capitalrepairs.co.uk/news/common-faults-problems-with-gas-cookers/
https://www.theecoexperts.co.uk/trade-waste/prices
https://www.cooker-service.co.uk/price-list/
https://www.cookerspareparts.com/news/post/which-cooker-is-best-gas-vs-electric