How Much Does an Electrical Safety Certificate Cost?
If you are a landlord, it is your obligation to check that the sockets, light switches, wiring and consumer board are safe. The Electrical Safety Council also recommends an inspection report of electrical installations to be carried out every 5 years or whenever there is a change of tenants (whichever is sooner).
A Landlord Electrical Safety Report Certificate is technically a report but is generally referred to as a certificate. The typical cost ranges from £100 to £230 for a flat, £150 to £300+ for a house depending on the size, reasonable wiring which will normally take around 2 to 4 hours. Reports taken in older homes may cost more, especially if they have dated wiring, as this can cause a significant number of faults and may delay the process. These prices are based on homes with a 10-circuit or less fuse board, which is what the majority of residential properties. This report will cover the following electrical fixtures:
The condition of switches, sockets, light fixtures and wiring.
Suitability of fuse boards or consumer units.
Circuit load testing.
Earthing and bonding checks.
General wear and tear.
Installation polarity.
Protective device testing.
Unlike the installation certificate, PAT testing checks the appliances in the home includes larger white goods such as the fridge freezer or dishwasher, but also smaller appliances like kettles and toasters. Currently, there is no legal obligation for landlords to do PAT testing, but it is recommended and good practice, and usually costs around £1 to £2 per item.
Any electrical work needs to be self-certified by an electrician, or the local authority building regulations department will need to check the work upon completion. If you chose an electrician that is a member of a competent person scheme to do the work, then he or she can self-certify and issue you with a certificate. This certificate is usually included in the quote for any work that requires it. However, if your electrician isn't a member, they can't self-certify, and you will then need to notify building control, and pay a fee of around £350 although this will vary from council to council, and will also depend on the complexity of the work.
Electrical Safety Certificate Prices
Below are some estimated costs of Electrical Safety Certifications:
| Job Description | Avg. Cost | Duration |
| --- | --- | --- |
| Part P Notification Local Council | £300 | 1-2 Hours |
| PAT Testing | £60 | 1-2 Hours |
| A Landlord Electrical Safety Report Certificate | £175 | 2-4 Hours |
| Electrical Installation Condition Report (EICR) | £200 | 2-4 Hours |
Here is a breakdown of the electrical certification costs for different-sized homes:
| Home | Safety Report | Installation Report | PAT Test |
| --- | --- | --- | --- |
| 1 Bedroom Flat | £100 | £100 | £20 |
| 2 Bedroom Flat | £150 | £120 | £30 |
| 2 Bedroom House | £200 | £150 | £40 |
| 3 Bedroom House | £250 | £200 | £60 |
| 4 Bedroom House | £300 | £250 | £70 |
| 5 Bedroom House | £350 | £300+ | £80 |
Additional Costs
Here is a breakdown of additional costs related to electrical safety checks:
| Electrical Installation | Average Cost |
| --- | --- |
| House Rewiring | £1,900-£6,500 |
| Fusebox Replacement | £375-£500 |
| Plug Socket Replacement | £140-£340 |
| Light Switch Replacement | £75-£150 |
Cost Breakdown Calculator
The Typical Costs Of An Electrical Installation Condition Report (EICR) - Total Cost: £200
Labour Costs and Time Frames
An electrician will typically charge around £100 for an electrical condition report that takes anywhere from 2 to 4 hours. The price may rise for larger properties and could take up a full day, especially in older properties which may have outdated wiring which will require longer checks.
For PAT Testing, tradesmen will charge around £1 to £2 per item. The price will usually go down if there are more appliances. For example, checks on over 100 appliances would cost around 80p an item and could take up to 3 hours.
What Does an Electrical Safety Certificate Entail?
To be awarded an Electrical Safety Certificate, a full report must be conducted by a qualified electrician who will test all electrical installations in the household. During the inspection, there may be a short power outage while circuits are tested. The electrician will most likely inform you of this beforehand, and may ask you several questions, such as when electrical installations were fitted? Or have you noticed any electrical issues? You should try to be as honest as possible when answering the questions, as this will help to speed up the process.
The inspection itself will involve the following steps:
Checking the condition of earthing and bonding.
Testing the fuse board or consumer unit to establish whether replacement is required.
Conducting tests on wall outlets and switches to make sure they are operating properly, and there is no risk of electrocution or shock.
Verifying arc fault circuit interrupters (AFCIs) to ensure they are working properly.
Examine light fittings to ensure they are safe and working as they should.
Checking the type of wiring used as any outdated wiring such as lead, fabric and black-rubber must be replaced with PVC insulation.
Performing tests on extension leads which are used for outdoor electrical equipment.
Finding any wear, tear or damage on any installations throughout the home to prevent future issues.
Looking for any noticeable changes regarding the use of premises which require upgrades.
Make a final report on whether the electrical installations are satisfactory, which requires no work to be done or unsatisfactory, which means work must be carried for the property to be deemed safe.
Cost Affecting Factors of an Electrical Safety Certificate
There are several factors that may affect the cost of getting an Electrical Safety Certificate. This could include the size of your home, as the larger the house, the longer the checks and report will take. For example, a 1-bedroom flat may only take an hour to check, costing around £100, while a 5-bedroom house may take 4 hours or more, which would be priced at £300 plus.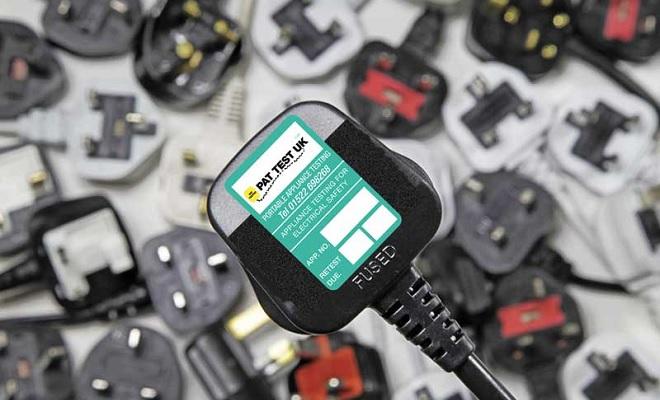 The average cost will also depend on the type of electrical test certificate you need, with the cheapest being PAT testing at £60, followed by a Landlord Electrical Safety Report Certificate at £175. The higher cost certificates include an Electrical Installation Condition report priced at £200 and a Part P Notification at around £300, although this will depend on your own local authority.
Can I Complete an Electrical Safety Certificate Myself?
Unfortunately, there is no budget DIY solution when it comes to electrical projects, hiring a professional electrician that can self-certify their work is, in fact, probably the cheapest option. It is also a necessity to hire a person who is registered with a competent person scheme, as they can self-certify without having to call a private building inspected or a local council representative.
To help keep on top of your electrical application, you should try to keep an eye on your electrical appliances regularly to check for any faults or damage which an electrician could fix before any damage worsens.
What Are the Reasons for an Electrical Safety Certificate?
For landlords, an Electrical Installation Certificate is a legal requirement for the properties they own in order to avoid fines and invalid insurance. This is not only needed for their own protection but also prevents putting their tenants at risk in the event of a fire or accident, as frequent electrical checks will ensure that all installations meet the correct standards.
In the approved document P which outlines the building regulations law on electrical safety in dwellings. It states that electrical installations with low and extra-low voltage should provide appropriate protection against thermal or mechanical issues, while also making sure there is no risk of electric shock or fire hazards to those living in the property and the surrounding areas. Under the Institution of Engineering and Technology (IET) wiring regulations, the rules state that sufficient information should also be provided regarding these appliances. This includes the production of an electrical safety report which kept up to date regularly to ensure all electrical devices are safe and working as they should.
The law also states that when a new installation is put in place or repaired, then an electrical installation condition report must be conducted by a competent person within 5 days of the changes. In 30 days from the report date, a buildings regulation compliance certificate should be sent out, and another copy should be passed to the building control body.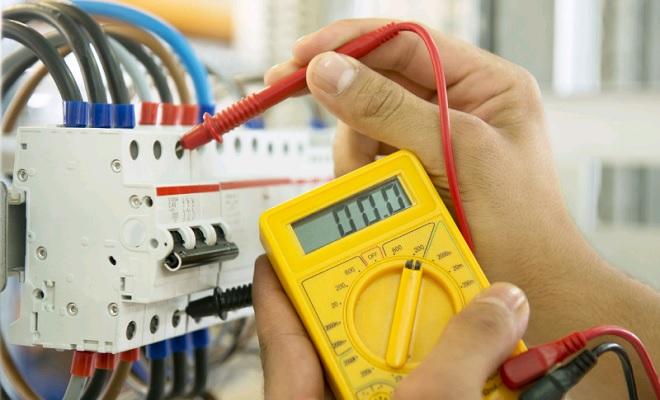 If the work is not completed by a registered competent person, then a third-party will need to be called in to inspect the work. If this is not possible, then a building control body must be informed. They will then inspect and test the newly-finished work or hire someone to do this for them along with conducting the electrical safety report. They will then appoint a competent person to complete the job; then once it is complete, a Building Regulations completion certificate will be handed to the homeowner.
A homeowner may require a Domestic Electrical Installation Certificate and an Electrical Installation Condition Report if they plan to sell or rent their home, however, it is not a legal requirement to do so. This is usually requested by an appointed estate agent who may refuse to let out or sell the home if electrical installations in the property are not compliant with building regulations. It can also be used to speed up the buying process by reassuring potential buyers that the property is safe and the electrical installations are up to date – helping them to avoid any additional costs when moving in. Buyers may also conduct their own electrical tests for complete assurance before investing in the property.
Do I Need an Electrical Safety Certificate?
If you are a landlord, it is now mandatory to conduct checks and receive an updated Landlord Electrical Safety Certificate every 5 years, although it is recommended to hire a qualified electrician to test all electrical installations and conduct a report every time a new tenant rents the property. These checks are put in place regularly to monitor whether updates or replacements are being made within a 5-year period. If changes are not made, then landlords could face fines up to £30,000 and may also have their property insurance cancelled, although this will depend on the extent of the faults or damage.
Having an up to date electrical certificate will also protect you, as having regular checks and making improvements will prevent any fires or electrical costs which could be extremely costly and damaging to your reputation as a landlord. To protect yourself further, you should make sure that the person conducting the electrical tests is listed as a competent person under current building regulations, although this is set to be updated shortly.
If your property is a House in Multiple Occupancy, it is vital that you obtain a Domestic Electrical Installation Certificate, as well as an electrician's periodic inspection report which will showcase the safety of your property. A copy of this should be given to all tenants to ensure that they understand the current state of the electrical appliances and whether any improvements must be made to protect them.
What's Included in an Electrical Safety Certificate?
When a qualified engineer is called in to conduct an electrical inspection report they will be checking to see if electrical circuits or equipment are overloaded, fire hazards or potential electric shock risks, as well as identify faulty electrical work.
The tradesmen will conduct various checks on the following:
Earthing and bonding adequacy tests.
Fusebox suitability and whether it needs to be replaced.
Servicing of light fitting, sockets and switches to ensure they are up to date.
The condition of the wiring system.
The adequacy of identification and notices.
The location suitability of all electrical fixtures.
Deterioration, damage or wear and tear on electrical equipment.
The use of the premises and whether it has changed.
After these checks have taken place, the engineer will provide a full report which will include all details of electrical fixtures and their condition. If any non-compliance was flagged under dangerous or potentially dangerous, then the electrical safety of the property will be deemed unsatisfactory, and replacements or repairs must be implemented immediately.
Different Types of Electrical Safety Certificates
Whether you're a homeowner having work done at home or a landlord renting out a house or flat to tenants, there are several reasons why you might need an Electrical Safety Certificate. If you have no previous experience of having electrical work carried out in your home, knowing which type of certificate you should get can be a bit confusing.
There are basically four main types of electrical certificate or reports:
Electrical Installation Certificate.
Minor Electrical Works Installation Certificate.
Electrical Installation Condition Report.
Part P Notifications.
Electrical Installation Certificate
An Electrical Installation Certificate (EIC) states that an electrical installation is safe to use and is required for all major installations in the home such as new consumer units and any work requiring new circuits or any electrical work in special locations such as bathrooms. Landlords are required to have their electrical equipment checked every 5 years or when a new tenant moves in to receive an up to date certificate. A homeowner may also require by law if they are planning to sell their home, as they must provide proof to the estate agent and potential buyer that all electrical elements are safe and compliant. This whole process usually takes around 2 to 4 hours and could cost anywhere between £100 to £300 with the highest-end aimed at homes with more than 4 bedrooms.
Minor Electrical Works Installation Certificate
A Minor Electrical Works Installation Certificate is similar to an Electrical Installation Certificate (EIC), in that it's valid for up to 5 years, but is only used for electrical work such as additional sockets or light fittings not in special locations. This could take around 1 to 2 hours with a charge of £60 to £95 depending on the amount of work required.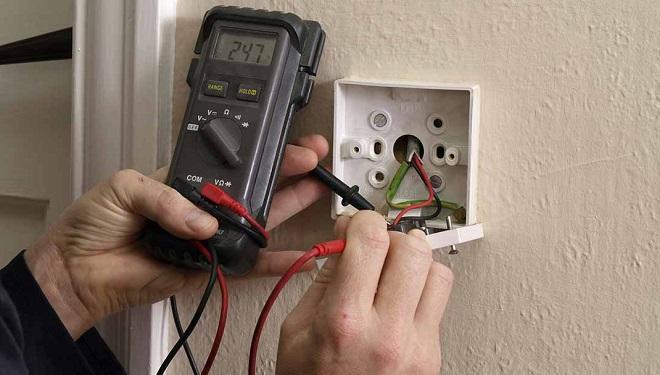 Electrical Installation Condition Report
An Electrical Installation Condition Report (EICR) is something landlords need before a new tenant moves in. But homeowners moving into a new home should ideally get one every 3 to 5 years, especially if living in an older property. An EICR tends to take around 3 to 4 hours, and the charge could be anywhere from £100 to £150 depending on the size of the home.
Part P Notifications
Many electrical projects need Building Control Notification under Part P Notifications. This can be done by employing a qualified electrician who can "self-certify" their work or by notifying Building Control yourself and paying a fee for an inspection, which will vary from council to council and will also depend on the extent of the work. An inspection will usually last from 90 minutes to 2 hours, although a larger house may take longer. Once this is complete, you should receive a Building Regulations Compliance Certificate to prove the work is compliant, which will be valid forever. When making these changes, you cannot get an electrician to certify work you have carried out yourself - this is illegal.
What Are the Benefits of Having an Electrical Safety Certificate?
There are several advantages for obtaining an Electrical Safety Certificate, the first being, your own protection under the law, especially if you are a landlord. Having a Landlord Electrical Safety Certificate will help you remain compliant in regards to the electrical fixtures in your rental property, as by law you must pay for an inspection of all electrical equipment every 5 years. It is also good practice to hire an electrician to check the safety of the electric when a new tenant moves in. This will prevent you from paying out for fire damage or any tenant accidents regarding electric shocks. However, if you do not get an Electrical Installation Certificate, you could end up paying fines up to £30,000 or more.
Homeowners also benefit from an Electrical Safety Certificate, as this will allow them to sell their house quickly, as electrical compliance will have been confirmed. Many estate agents will not put a property on the market if the electrics have not been deemed by a professional electrician, which could cause delays or even financial loss.
Will Not Having an Electrical Safety Certificate Affect the Sale of My Property?
While you are not legally required to provide a buyer with an electrical certificate, it can actually speed up the sale of your property. This is because it will offer reassurance to the real estate agent that the property is compliant. It will also reassure potential buyers that property is safe and up to date electrical fixtures, which will mean they will not pay out for checks, repairs or replacement themselves.
In some instances, a buyer may perform their own tests anyway. However, it is best to be prepared if you want to sell your property quickly.
FAQs
How to Find & Hire an Electrician for a Safety Certificate
The average cost for an electrician is around £40 to £60 an hour, although this will vary depending on the job itself and their experience.
Before hiring an electrician to certify your electrical fixtures, you could check they have the right qualifications such as a Level 3 NVQ Diploma in installing electrotechnical services or a similar qualification. You also need to make sure that they are members of the National Inspection Council for Electrical Installation (NICEIC) or the Electrical Contractors' Association (ECA). Licensed members of these professional bodies are all registered for 'Part P' under the building regulations, which means they are qualified to conduct all electrical installation checks.
Another important thing to look out for is whether they have public liability insurance, as this will protect both you and them if any mistakes or accidents occur on the job.
Sources
https://www.ovoenergy.com/guides/energy-guides/electrical-safety-obligations-for-landlords.html
https://www.electricalsafetyfirst.org.uk/guidance/advice-for-you/landlords/
http://www.nccompliance.com/wp-content/uploads/2015/06/What-happens-during-an-electrical-installation-condition-report.pdf
https://www.sparksdirect.co.uk/blog/a-simple-guide-to-electrical-installation-condition-reports-eicr/
https://www.niceic.com/www.niceic.com/media/PDF/FactSheet-Electrics-A4-4pp.pdf
https://www.electricalsafetyfirst.org.uk/find-an-electrician/periodic-inspection-explained/guide-to-condition-reports/
https://www.alliedelectrical.co.uk/electrical-installation-condition-reports-explained
https://england.shelter.org.uk/housing_advice/repairs/electrical_safety_in_rented_homes