Handyman Jobs
So how do you know which jobs are best carried out by a handyman and which should be done by a tradesperson? The difference being that a handyperson will be reasonably skilled in a few different areas of home improvement such as gardening, decorating, furniture assembly, etc.
A tradesperson will normally be trained and highly skilled in a specific area such as electrical work or plumbing.
Quite often, a handyman may have had a career in a single trade such as carpentry, plumbing or plastering and later in life turned their hand to small DIY jobs and property maintenance.
Wall Painting
Decorating is one of those jobs that many people tackle as a DIY task, and some can do it very well. However, to do it to a high standard demands a certain amount of experience and practice, which most handymen will possess.
We have all had a go at painting interior walls at some point, and while not the most difficult of tasks, it is time-consuming and messy. So, you may prefer to hire someone to do it for you, and although you can hire a decorator, a handyman is just as capable of doing this work.
The average cost of painting interior walls will be around £250-£500, but this will depend on the room's size and the area you live in. While a decorator may charge £150-£200 per day, handyman costs will typically be £90-£110 a day depending on experience and location.
Painting Skirting Boards
When you paint your interior walls, it may highlight the condition of the rest of the room therefore, you may wish to consider painting the skirting boards as well. This job is often done prior to painting the walls as it is more of a fiddly job, and you don't want to get oil-based paint on your walls.
The cost to hire someone to paint your skirting boards will vary according to your location, but the average cost is between £200-£300 for an average-sized room. Costs in London and surrounding areas may be considerably higher.
Hanging Wallpaper
While most people will have a go at wall painting, hanging wallpaper is a different story. This is a job that requires skill, patience, and a good eye. This is particularly true if you are hanging patterned wallpaper, which needs careful planning and attention to detail.
However, a good handyperson should possess all these attributes, so there is no reason why you shouldn't hire one to hang your wallpaper. Depending on the room's size and your location, this should cost around £200-£600.
Plastering
One of the most difficult things to do as a DIY task is plastering, although, with practice, some people become quite adept at it. For most of us, though, we will need to hire someone to plaster a room. This is one of those times when you need to consider if a handyman or a tradesperson is the right choice.
A plasterer will cost more with an average rate of around £20-£35 per hour depending on the area. In contrast, a handyman will typically charge £18-£20 per hour. The decision will usually come down to the budget and how good the finish needs to be.
If a topcoat is going to be painted, then a plasterer may be a better option, but if a wall is going to be covered with tiles or wallpaper, then potentially a handyman is the right choice.
Assembling Flat Pack Furniture
A typical job for a handyman is to assemble furniture that comes flat-packed in boxes with (hopefully) all the fixings included. This could be a sofa bed, chest of drawers, wardrobe or even a shed for the garden.
For busy people or those who are not confident with DIY jobs, they can order a piece of furniture and pay someone to put it together for them.
Handymen will also lay flooring, fit shower rails, fix fence panels or any other maintenance or home improvement job that you don't have the time or confidence to do yourself.
Emergency Handyman Prices
A handyman is also useful when an unexpected event happens that you cannot deal with yourself. This may be a tile coming loose in high winds, fencing being damaged in a storm or a plumbing leak.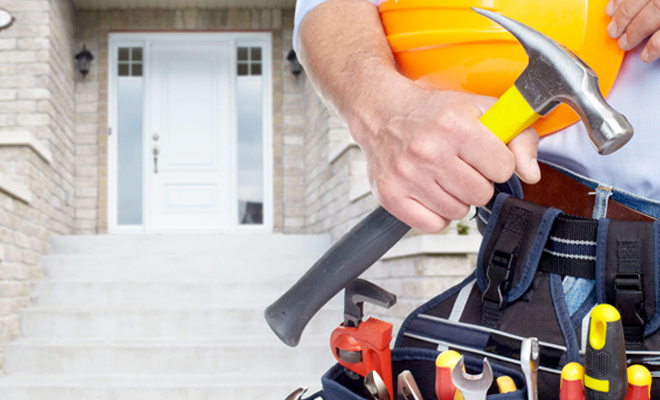 An emergency handyman service is very useful for landlords who may get a call from a tenant with an urgent problem that needs immediate attention and for the elderly who may be unable to deal with such emergencies.
Emergency Handyman Jobs
There are many maintenance and home improvement jobs that a handyman can tackle, and this also applies to any emergency repairs you may need. Handyman costs may depend on the type of emergency job that needs to be dealt with.
Plumbing
Perhaps one of the most common emergency problems that occur in our homes are related to plumbing. This may be a leak, a blocked toilet, or radiators that are not heating up properly.
These issues can be dealt with by a handyman, although any gas boiler issues should only be checked by a Gas Safe registered plumber or heating engineer.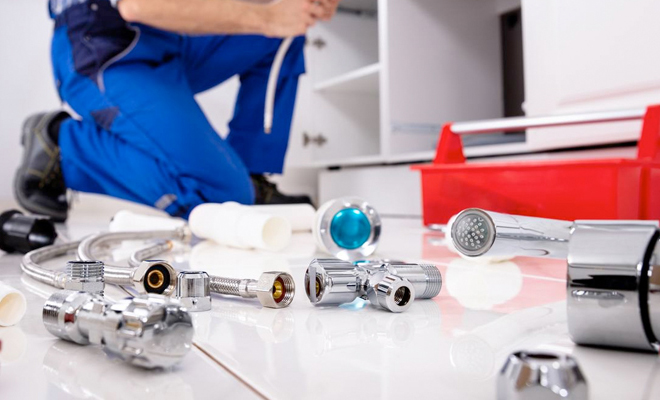 Jobs like bleeding radiators to release trapped air or mending a leaking pipe are emergency jobs that can be tackled by a competent handyman and typically can be dealt with in a couple of hours.
This would typically cost around £60-£80. However, the price may include a call-out fee, and you should agree to the price before booking an emergency handyman.
Roofing
Roofing is another emergency job that a handyman can usually deal with. If you have had a tile or two come loose in a storm and there is water coming into your property, then you can call an emergency handyman to come and deal with it.
However, no one should climb on a roof in adverse weather conditions, and even seasoned roofers will not attempt to fix a roof in the rain, high winds, or a storm.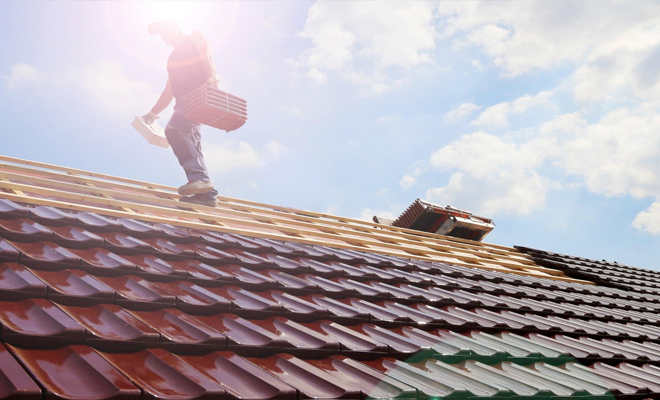 The best that can be done is to place buckets underneath any water ingress and wait for the storm to pass. Then an inspection and repair of the roof can be carried out by your handyman.
Depending on the extent of the damage, repairs may take from a couple of hours to a day, in which case it will cost between £80-£250. If there is a need to hire scaffolding to access the damage, this will add to the overall cost.
Fencing
Repairs to fencing that has been damaged or deteriorated due to age and fallen down may be an emergency job for a handyman. A hole in your fence can present a security issue, and if you have small children or animals, you will want to ensure that they cannot wander far.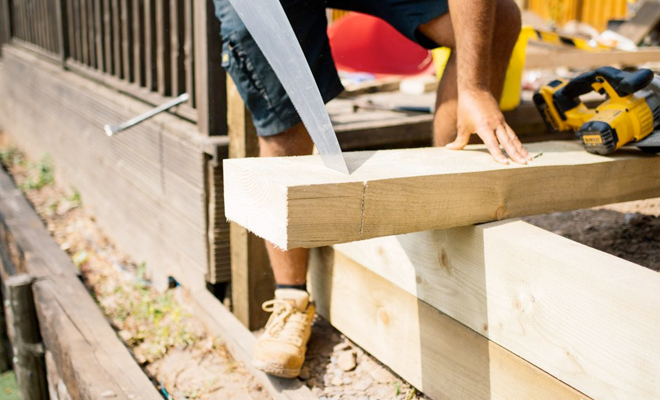 A handyman is capable of repairing or replacing fencing that has been damaged within a few hours. This should cost you no more than £90-£150 depending on where in the country you live and the type of fencing.
Electrical Repairs
For basic electrical repairs, it is acceptable to hire a handyman, for example, to replace a like for like plug or fit a new socket. However, for anything larger than this kind of task or something that requires certification, you should hire a qualified electrician.
It is not worth the risk to life and property to hire someone who is not competent to carry out electrical works or repairs, so if you are in any doubt, hire an electrician.
While a handyperson may cost you £20-£30 per hour, an electrician will cost £40-£60 per hour, but if the work is done legally and safely, it is worth the extra cost.
If you need an emergency handyman at night, they may charge extra, and not all handymen will offer an emergency call-out service. Some will also charge more for weekend call outs.
Handyman Hourly Rate
Although it is useful to know roughly a handyperson's hourly rate, the prices typically depend on the type of job they are asked to do. Smaller jobs such as assembling furniture or changing locks are typically charged by the hour, while larger jobs such as painting or building a shed will be priced per job.
The hourly rate for a handyman will vary according to the area that they work in. The average handyman cost per hour is between £20-£30 across the UK. In Birmingham, this cost is around £19-£21 per hour while in Cardiff it is £18-£20 per hour.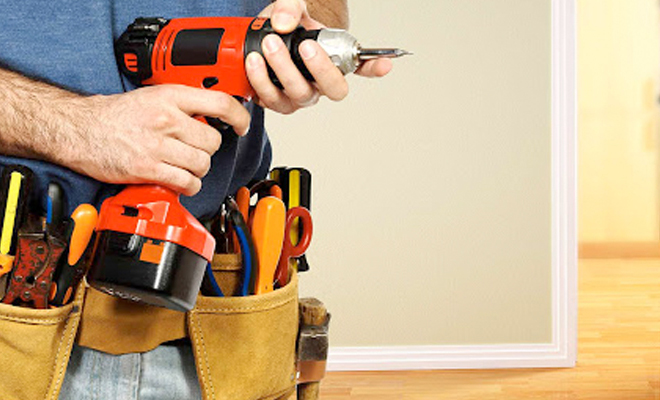 Unsurprisingly the prices in London are higher. The first hour may be charged at between £50-£60 and approximately £25 per half hour after that. Even within London the prices will vary across boroughs due to the high cost of living in these areas.
The number of hours that a handyman works will depend on the job he's been hired to complete. Some jobs like putting up shelves may be done in a couple of hours, whereas tidying up an overgrown garden may take a couple of days. On average, a handyman will work an 8 hour day just like other trades.
Handyman Daily Rate
The handyman cost per day will depend on where in the country you live with the usual divide between the capital and the rest of the country due to the differing costs of living.
Across the UK, the average daily rate for a handyman is between £115-£125. In Birmingham, you can expect to pay between £85-£100 per day on average, while in Liverpool the daily handyman rate is £80-£90. Manchester is slightly more expensive at a daily rate of £95-£105.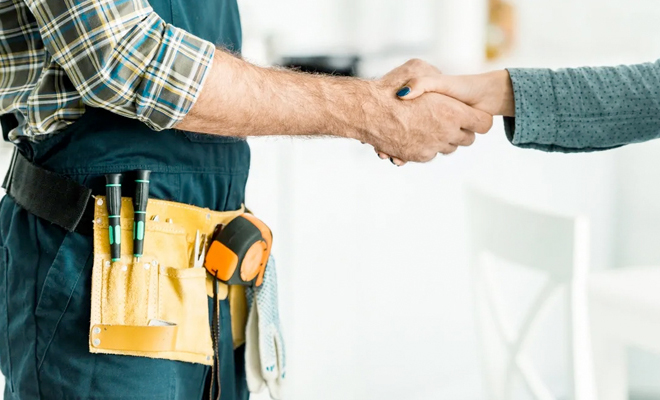 In London, the prices are much higher, with some companies in the capital charging a handyman cost per day of £180-£270. This will vary from one area of London to another. However, in general, the cost of living is higher in London, which is reflected in the prices charged by handymen in the capital.
The daily rate doesn't tend to change according to the type of job being undertaken, but rather than charge a daily rate, a handyman may give a price for the job as a whole. For example, to decorate a flat, a handyman may quote an overall figure rather than breaking it down into the number of days it will take.
Handyman Qualifications
You may be wondering how you become a handyman. While there are no particular qualifications that a handyman needs to have, most will be qualified in at least one trade, e.g. carpentry or plumbing, as well as a range of other skills.
Many handymen are either semi-retired tradespeople or those who enjoy doing lots of different repair and maintenance work rather than concentrating on one trade. This multi-skill approach is very useful, and there will always be work for people who are good at lots of different tasks.
However, for jobs that involve electricity or gas, there are legal restrictions on who can work with these for safety reasons. Anyone working with a gas boiler, cooker or fire must be Gas Safe registered. This is not a problem if the handyman is a Gas Safe registered plumber or heating engineer.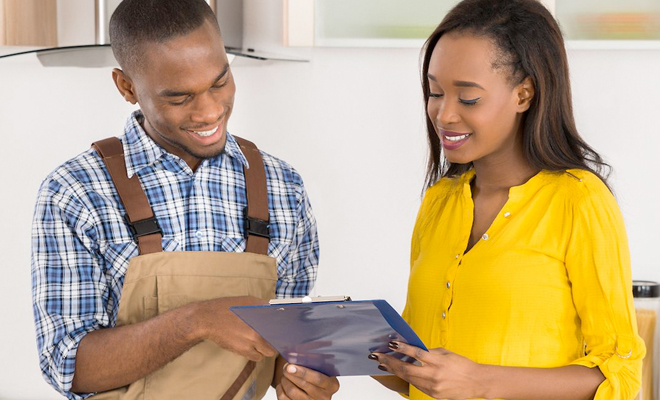 To do electrical work that requires certification, you will need to hire a qualified electrician. Any other work can be done by a competent person, so if the handyman can carry out the electrical work safely, they can do so.
Some handymen will have taken courses in basic electrical work and should keep up to date with the current regulations to know what work they can safely and legally carry out.
A handyman may also apply to the TrustMark Scheme, which ensures businesses meet required standards, are technically competent and has good customer service. This reassures customers that the person they are hiring is professional and qualified to do the work.
Handyman Insurance
You should ensure that the person you are hiring has adequate insurance for the work they are carrying out and ask for proof of cover.
Most professional handymen will be happy to provide a copy of their insurance for your peace of mind. Be wary of anyone who cannot prove their insurance coverage.
Public Liability Insurance
Having the appropriate insurance is very important, whether it is for a tradesperson or a handyman. If someone is carrying out work in your home, they should be covered by public liability insurance.
This protects against accident or injury to members of the public or damage to property during any work carried out by the handyman. Premiums are not usually very high for a handyman and typically will be less than £100 per year.
Professional Indemnity Insurance
Professional indemnity insurance protects the handyman in the event of a claim by a customer that the work they have done is incomplete or substandard. They may claim that they have suffered loss or damage as a result of the work done by the handyman, so this is another form of insurance that should be considered.
The cost of professional indemnity insurance varies according to the business being carried out, with the premium reflecting the perceived risk. The premium for professional indemnity insurance for a handyman should be no more than £100 per year, but this may differ depending on the area.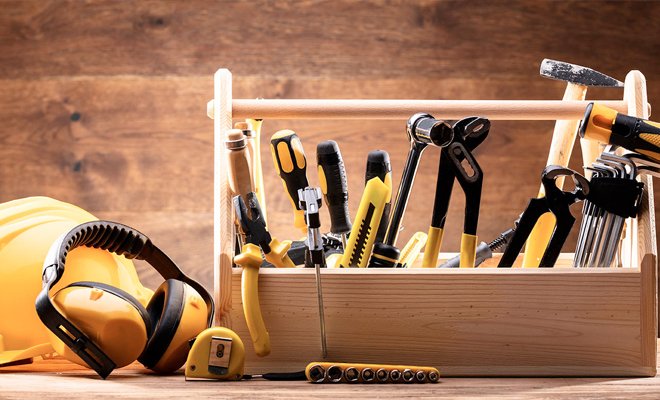 What Insurance Cover Should a Handyman Have?
As a handyman is multi-skilled and carries out tasks in various fields such as carpentry, plumbing, gardening, and basic electrical work, their insurance should cover them for all these activities.
There are lots of insurance companies who offer cover for handymen as well as tradespeople and will have bespoke policies for different work activities.
Consequences of No Insurance
Failure to have adequate insurance as a handyman or tradesperson can have very serious consequences. Claims made for damage to property or injury to people can run into tens of thousands of pounds and have the potential to ruin a business.
Therefore, most professional handymen will have the right insurance and be happy to prove it to clients. For those who don't, the prospect of financial ruin is very real, as is the loss of reputation should something go wrong.
FAQs
How to Find and Hire a Handyman You Can Trust
Finding a reputable tradesperson you can trust is important. Not only will they be carrying out work on your property, but they will also be in and out of the house, and you need to be confident that they will treat your home with care, respect, and the same level of security they would in their own home.
You could search online for 'handyman near me', but that gives you little in terms of reputation, reliability, and competence, so it is best to be more rigorous in your search.
Qualifications
Many handymen are semi-retired tradespeople such as carpenters, electricians or plumbers and may well have formal qualifications in these trades. However, some may not have any qualifications and are typically judged on their ability to do certain jobs.
So, if you need a lock changed, their qualification will be in successfully changing locks for previous customers.
Accreditations
Due to the multi-skilled ability of a handyman, it is unlikely they will have accreditation for their role. They may have accreditation from previous careers as plumbers, carpenters, or electricians.
As handymen, however, they may be part of schemes such as the TrustMark scheme, which is government-endorsed to reflect good customer service, technical competence and reliability.
Insurance
As previously stated, the importance of appropriate and adequate insurance for anyone working in your home cannot be overstated. The consequences of having an uninsured worker carry out tasks in your home could cost you dearly and not only financially.
Incidents of fires, floods and security oversights caused by uninsured workers are sadly not uncommon. Asking for proof of insurance is the homeowner's responsibility, and you should never feel uncomfortable or awkward asking for evidence of insurance cover. After all, it is your home and your family that you are protecting.
Reviews
The reliability of online reviews should be treated with caution and not taken as absolute proof of someone's ability or reputation. Anyone can write a review, and while there are some reputable online review sites, the majority are not moderated.
However, a review from a local resident or close friend, family, neighbour, or work colleague will have more impact with most people, especially if the work can be seen in person.
Experience
One of the first questions you should ask the handyman you intend to hire is whether they have previous experience of the work you want doing.
Ask them to talk you through how they intend to do the job and any issues they may foresee, and how they would deal with them. You should then be able to gauge their confidence and knowledge of the task. You should ensure that the handyman you are hiring has a full range of experience and not just in the job or jobs you want doing.
A well rounded multi-skilled tradesperson will be able to turn their hand to most things and be able to respond appropriately to an unexpected outcome. For example, a leak while replacing a tap or a cracked tile while fitting new kitchen cupboards.
Quotations
It is always advisable to get at least three quotations for any work in your home. Even if it is simply to put a piece of flat-pack furniture together, you want to get a fair price and also reassurance that the person doing the work is capable.
By comparing different quotes, you should be able to estimate what you should be paying for the work.