Surveyor Jobs
A house survey is an expert evaluation of a property's condition that alerts a potential buyer to any issues. A surveyor visits the site, conducts an inspection, and provides a report explaining any issues discovered. Following the acceptance of their offer by the seller, homebuyers have a survey performed on the property.
It's critical to understand what you're getting for your money, as well as the typical price. It's a good idea to shop around for services to ensure you're receiving the greatest value. The cost is determined by the type of survey and the size of the property. The longer the surveyor spends analysing the home and the more detailed the report is, the more time the surveyor will need to spend.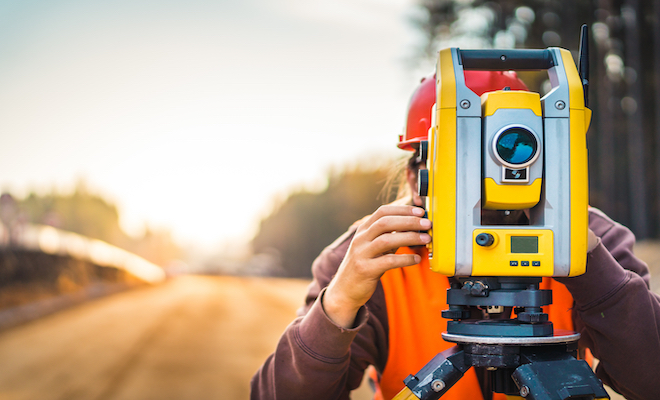 The average cost of a house survey should be in the range of £350 to £400. However, there are other aspects to consider, including the various sorts of surveyor jobs, the hourly and daily rate, the qualifications and insurances required for someone to complete a surveyor for your property, and how to locate and choose a surveyor who will finish the job effectively.
There is no such thing as a one-size-fits-all career in surveying. Surveyors can work in a variety of specialities and areas of expertise. These include everything from looking at art and antiques to reconsidering urban environments.
This short guide will offer you a fast introduction to several speciality fields, whether you're thinking of retraining in a certain surveying area or just want to learn more about the different types of surveying.
Residential Property Surveyor
Residential property surveying is one type of surveying that most people are familiar with, as it supports a large section of the UK economy. Residential property surveyors' responsibilities include conducting surveys of residential structures on behalf of homebuyers before they complete their acquisition.
In addition, residential property surveyors can assist with:
Evaluating the economic and environmental consequences of significant housing developments, as well as visiting construction sites
Assist tenants and landlords in negotiating concerns such as rent and health and safety standards.
Assist customers in managing their property portfolios and advising them on their contractual duties.
Valuation Surveyor
Valuation surveyors operate in a variety of fields and portfolios. They should have a lot of experience and knowledge when determining the value of residential, commercial, and industrial properties.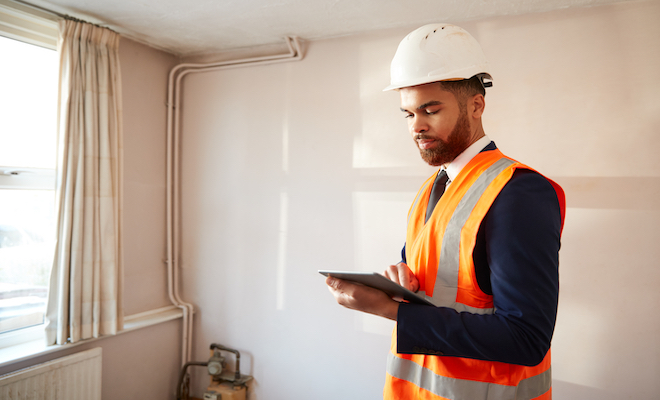 Valuation surveyors assess the variables of an account or project, as well as market trends, to arrive at a final valuation, whether it's for a house or a sports stadium. Valuation surveyors will advise landlords, tenants, or homebuyers based on this information and assist them with the legal and surveying processes.
Commercial Surveyor
Commercial surveyors provide advice on the state of commercial buildings and help throughout the development or construction of commercial projects. Commercial property surveyors, as experts in the field, can:
Conduct surveys of existing commercial properties and assist customers with lease or purchase decisions.
Whether it's providing information on planning and regulations, or on-site inspections and assistance, we help clients manage their commercial development projects.
Guide topics such as sustainability, energy efficiency, and health and safety in commercial buildings.
Dispute Resolution Surveyor
Dispute resolution surveyors can function as mediators or arbitrators to help resolve disputes in the property, land, and construction sectors, whether it's a dispute over contracts, boundaries, or planning.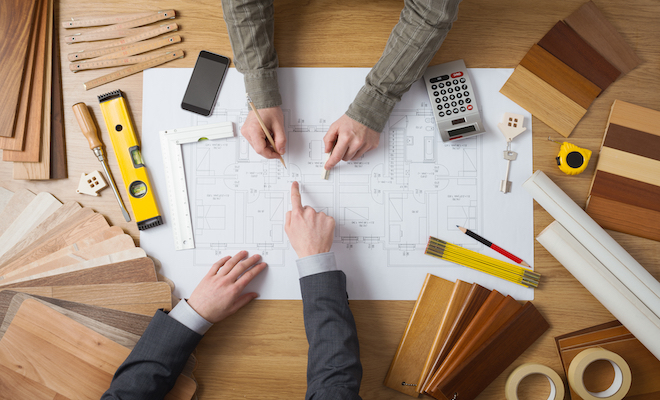 Dispute resolution surveyors can act as expert witnesses in particular tribunals or as independent experts in certain procedures and play a crucial role during the mediation of disputes in land, property, or construction.
Building Surveyors
One of the most diverse fields of surveying is this. Building surveyors work on various projects and guide anything from design and construction to renovation and restoration of existing structures.
Building surveyors are experts in a variety of fields, including:
Report on the quality of various types of buildings and make recommendations for how to improve them.
Assist architects in developing plans and estimates for new projects, as well as overseeing budgets and work during construction.
In areas such as valuation, purchasing, and health and safety, provide legal and regulatory guidance.
Surveyor Hourly Rate
The cost is determined by the type of survey you require as well as the size of the property. The longer the surveyor spends analysing the home and the more detailed the report is, the more time the surveyor will need to spend.
The cost of a surveyor is affected by a variety of factors. Specifically, the property's complexity, the extent of the instruction, the level of competence required in completing an adequate evaluation of the property, and the surveyor's level of culpability. In simple terms, the cost of a survey is determined by the size, complexity, age, and condition of the survey, as well as, to some extent, the agreed purchase price.
The majority of Chartered Surveyors are paid at a rate of £100 per hour. The cost of a survey is therefore related to the number of hours required to produce an accurate appraisal of the property. In truth, the most detailed on-site building surveys will take half a day, with a half-day devoted to reporting preparation.
Due to the prices changing depending on the location of the building, they can also be more expensive in different areas around the UK. This is because properties in certain areas are more expensive to buy.
Below is a table of the average surveyor prices per hour in different areas of the UK.
| Location | Cost Per Hour |
| --- | --- |
| North-east | £90-£150 |
| North-west | £110-£150 |
| South-east | £200-£300 |
| South-west | £300-£450 |
Surveyor Daily Rate
It also depends on the type of survey that will be needed as this is usually a starting point as the survey will determine the daily rate of the surveyor.
Level One: RICS Condition Report
This is the simplest form of survey. It provides a high-level assessment of the property's status and emphasises major issues, but it does not delve into depth. A Shape Report is appropriate if you're looking to purchase a conventional, modern property in good condition and want to ensure that everything appears to be in working order.
The state of various portions of the property is depicted in the report using traffic light ratings. You'll be able to determine whether any severe flaws need to be addressed right away, as well as anything that could jeopardise the property's safety. The cost of this survey is usually around £400-£950.
Level Two: RICS Homebuyer Report
This is the most common sort of survey, and it is the preferred method for most properties in good condition. A Homebuyer Report includes everything that a Condition Report does, plus a few extras. It may take two to four hours to finish the survey.
A Homebuyer Report identifies any issues that may impact the property's value, as well as the surveyor's recommendations for repairs and ongoing maintenance. It should draw attention to issues like dampness and subsidence and anything that does not comply with current construction codes.
The surveyor will only be able to discover 'surface-level faults because the examination is non-intrusive, which means they won't examine behind furniture or beneath floorboards. A Homebuyer Report may also include information such as the surveyor's opinion of the property's market value and the cost of totally rebuilding the property if it is damaged and cannot be repaired.
The price for this type of surveyor is usually £450-£1000, depending on the size of the house.
Level Three: RICS Building Survey
This is the most comprehensive survey available, sometimes known as a full structural survey. It evaluates the structure and condition of the property. If you're buying a house over 50 years old, has an unusual design, or is in poor condition, a level-three survey is an excellent alternative. It's especially worth it if you're planning large renovations or have serious worries about a house.
The surveyor will be hands-on, checking the attic and looking under the floors. The report will detail any flaws and provide recommendations for repairs and maintenance. You can also request that the surveyor include estimated prices and timelines for any proposed repairs in the report.
The price of your survey will be determined by the location, size, and kind of property. Different surveyors will charge different fees, so get several quotations before picking who to choose.
| Location | Cost |
| --- | --- |
| North-west | £450-£600 |
| North-east | £500-£7500 |
| South-west | £600-£900 |
| South-east | £700-£1100 |
Surveyor Qualifications
Building surveying encompasses a wide range of activities and responsibilities, therefore having the appropriate training and certifications is critical.
No formal qualifications are required to call yourself a "surveyor" (everyone from land surveyors has used the term to double glaze salesmen). However, a chartered surveyor will have all the necessary qualifications and will be registered and regulated by the Royal Institution of Chartered Surveyors (RICS).
So, what is needed to become a qualified surveyor? Building surveying involves a wide range of skills and services in one career. Anyone joining the field will require a high degree of education as well as considerable on-the-job training. There are numerous options available, with the most common starting with an RICS-accredited degree programme.
The prerequisites for admission will differ significantly based on the subject and university. RICS-accredited degree programmes include surveying, construction, and civil engineering. RICS works with colleges to ensure that their courses are relevant to the industry, but chartered surveying is still a viable option for those who want to change careers later in life.
Degree
In addition, you can apply for a graduate training programme. If you plan on attending university, you'll almost certainly require an appropriate degree or postgraduate certificate from the Royal Institute of Chartered Surveyors (RICS).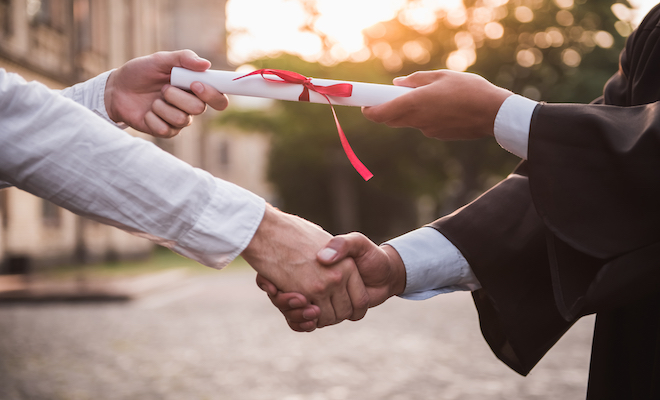 The following are some examples of undergraduate degree disciplines that are important to surveying:
Surveying in civil engineering
Geographical Information Sciences (GIS) is a field of study that
Geomatics
To continue into the postgraduate surveying-related study, you'll usually need to have finished a surveying-related degree.
Training
To become completely qualified, building surveyors must undergo two years of organised, professional experience. The Assessment of Professional Competence is a fully supervised and structured training programme designed to ensure that all trainee surveyors are competent to practise and adhere to the RCIS's standards.
An interview, a presentation to assess interpersonal and business abilities, and a written list of experience are all conducted by the APC. After passing the exam, chartered surveyors can use the letters MRICS after their names if they like.
On a fast-track version of the APC course, professionals with a degree and 5 years of experience in a relevant sector can become members of the MRCIS in 12 months.
Career Progression
There are many prospects for advancement in the surveying field, and training and professional growth are generally continuous in any good firm. Graduates with experience could advance into a project or senior management, become a partner in a private firm, or work as a consultant on their own. Moving into similar jobs, such as a building technician, construction manager, or structural engineer, is possible after becoming a trained chartered surveyor.
Surveyor Insurance
Surveyors who take exact measurements to identify property borders and update boundary lines should carry professional and general liability insurance. When working with clients who object to or are adversely harmed by a surveyor's services, a variety of challenges might arise. Getting business insurance ensures full protection and allows surveyors to provide a valuable service to clients.
There are two primary types of insurance coverage for most land surveyors, including:
Professional Liability Insurance
Land surveyors' and homeowners benefit from professional liability insurance since it covers carelessness, personal harm, and property damage, as well as defence costs. Professional liability insurance is essential for anyone who performs professional services or advises clients regularly, even if events like fraud and property damage aren't normally covered.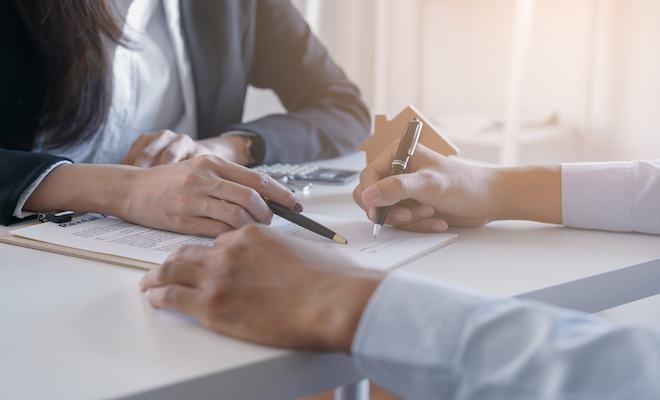 General Liability
General liability, often known as a commercial general liability (CGL), protects land surveyors and property owners from property damage, bodily harm claims, and medical expenses.
How to Find and Hire a Surveyor You Can Trust
Organising a survey might be one of the most stressful aspects of the home-buying process. You'll need to find a surveyor, set up access to a house that isn't yours, wait for the report, and then decipher the language in it when it arrives. The survey is aimed to assist you in deciding whether to proceed with the purchase once you have had an offer accepted on a property.
Personal recommendation is the best approach to discover a surveyor. If that isn't a possibility, you can use the RICS website's surveyor-finder. The Royal Institution of Chartered Surveyors (RICS) is the largest professional body of surveyors in the United Kingdom. An accredited surveyor is identified by the letters ARICS, FRICS, or TechRICS after their name. Most reputable surveyors will also have an ISO 9002 accreditation, demonstrating that they have met an independent quality control standard.
Another typical option to obtain a homebuyer's report is to request one from the lender's surveyor at the time of the valuation. Although chartered surveyors have a duty of care to their clients and are required by law to tell you what they uncover, some buyers believe surveyors suggested by estate agents are less scrutinising. It's important to avoid any potential conflicts of interest. If the estate agent is acting on behalf of the buyer, not including them in your surveyor selection could be preferable.
Once you've identified a surveyor, you should do everything you can to ensure that you get exactly what you want out of the examination, rather than a usual 10-to-20-page property report. Pick up the phone and speak with your surveyor about any concerns that are bothering you.
How to know if you have chosen the right surveyor
It's a difficult job, and it must be done correctly to avoid any issues once development work, excavations, or other procedures begin on site.
Communication is crucial for a surveyor. Excellent communication skills are essential in any situation, whether chatting with clients or writing a clear and succinct report.
The specific qualifications you want may likely vary depending on the project you're working on. Still, in general, a well-trained and experienced surveyor is more likely to have dealt with the issues your project will face in the past.
It's always vital to have the right tools for the work, but it's especially important for a land surveyor because properly calibrated equipment can have a direct and considerable impact on the accuracy of measurements and drawings.
FAQs
Sources
https://www.reallymoving.com/surveyors/guides/how-much-does-a-survey-cost
https://www.ricsrecruit.com/article/summary-of-the-surveying-specialisms
https://www.moores.pro/what-is-the-cost-of-a-survey.html
https://www.simonlevy.net/what-qualifications-do-you-need-to-be-a-building-surveyor
https://www.landform-surveys.co.uk/news/thoughts/how-can-i-become-a-professional-land-surveyor/
https://www.hiscox.com/small-business-insurance/professional-business-insurance/land-surveyor-insurance
https://www.theguardian.com/money/2005/sep/22/movinghouse.property
https://www.citysurveysgroup.co.uk/news/makes-good-land-surveyor/